Become a member of the world's number one nightlife concierge service today.
Click here
to learn more >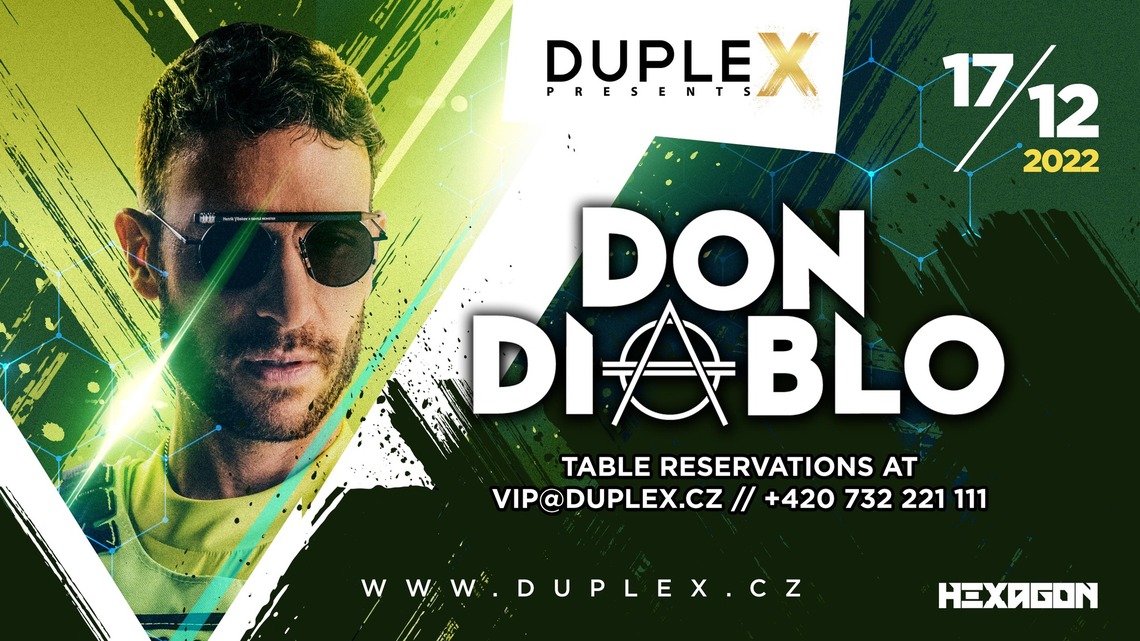 Saturday 17 @ 23:00
December 2022
DupleX, The Rooftop Club, nr. 62 from DJ Mag Top 100 Clubs, is here again with something very spectacular prepared for you. We introduce you to one of the biggest headliners of this headliner filled year. Are you ready for the rocket lunch? Legendary DJ, producer and pioneer of electronic house music. Regarded as one of the founding fathers of the Future House movement. Ladies and gentleman, please welcome DON DIABLO!
Don Diablo will perform at DupleX, The Rooftop Club on December 17th, 2022. The leading nightlife club in the Czech Republic with collaborations with the worlds best DJs and performers allows DupleX to set a benchmark for nightlife in Europe and you can only expect more in 2023. Don Diablo will be supported by the very best of DupleX resident DJs to be released on the Facebook event in upcoming weeks and one his Czech collegue who is releasing on his famous Hexagon label.
Venue information
Address
Václavské námistí 21, 11000, Prague, Czech Republic
Party like a VIP,
wherever, whenever
Personal Nightlife Concierge
Access to over 200 of the Worlds Finest Clubs
Complimentary Guest List
VIP Table Bookings
VIP Events and Experiences
Preferential Rates at Luxury Hotels
Become a member