Become a member of the world's number one nightlife concierge service today.
Click here
to learn more >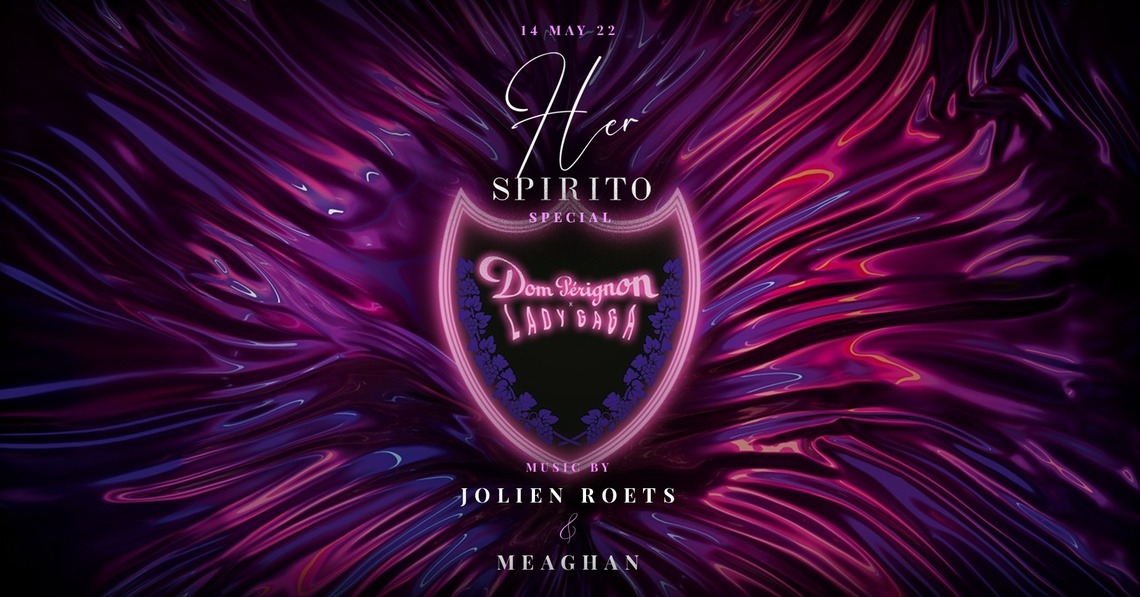 Saturday 14 @ 23:00
May 2022
When Dom Pérignon decided to make a rosé, it was for one reason only: audacity. And that's what Dom Pérignon and Lady Gaga have in common. That's why they created Queendom together, a free, feminine, creative and limitless realm. This exclusive collaboration has chosen its place of refuge: The Spirito Brussels. Which makes your favorite church the only place to find this beverage of the stars!

On this occasion, we celebrate unlimited power and femininity at our women's night: HER.

Join us this Saturday, May 14th for an evening under the stars.
Performances that ought to leave you in awe.
---
As the world's leading nightlife concierge service, Finest Clubs is your key to being welcomed like a VIP for the best experience.
Not a member? Sign Up >>
Venue information
Address
Rue de Stassart 18, Brussels, Belgium
Party like a VIP,
wherever, whenever
Personal Nightlife Concierge
Access to over 200 of the Worlds Finest Clubs
Complimentary Guest List
VIP Table Bookings
VIP Events and Experiences
Preferential Rates at Luxury Hotels
Become a member