Among all the big buildings housing financial giants, grand churches and museums, and the gorgeous, expansive lake for which the city is named, there might not seem like enough space for nightlife in Zurich. But as anybody who's intimate with the city will tell you, that's far from true. With culture, nature, and big nights out all crammed into this relatively small space, the Swiss capital is a perfect weekend getaway for every kind of holidaymaker. Check out our ideal itinerary for 72 hours in Zurich to see just what this stunning city has to offer.
FRIDAY
Your journey from Zurich Airport to the Park Hyatt Zurich is as seamless as you'd expect from a country that's famous for its timekeeping pieces. You head into the contemporary, glass-panelled hotel and are immediately struck by the fine art on the wall and luxurious decor. You're checked in with no problems, and are led to your stunning room, from which you can see a slice of Lake Zurich's north shore.
After a quick refresh, you head straight out to Haute, The club is usually for members and guests only, but with our concierge service you've got yourself a table at the 14th floor restaurant, where you indulge in some of the best cuisine in the city while admiring panoramic views of Switzerland's most happening city. After getting your fill of food, you head to the terrace to enjoy a mid-afternoon cocktail, or a glass of wine from their expansive collection.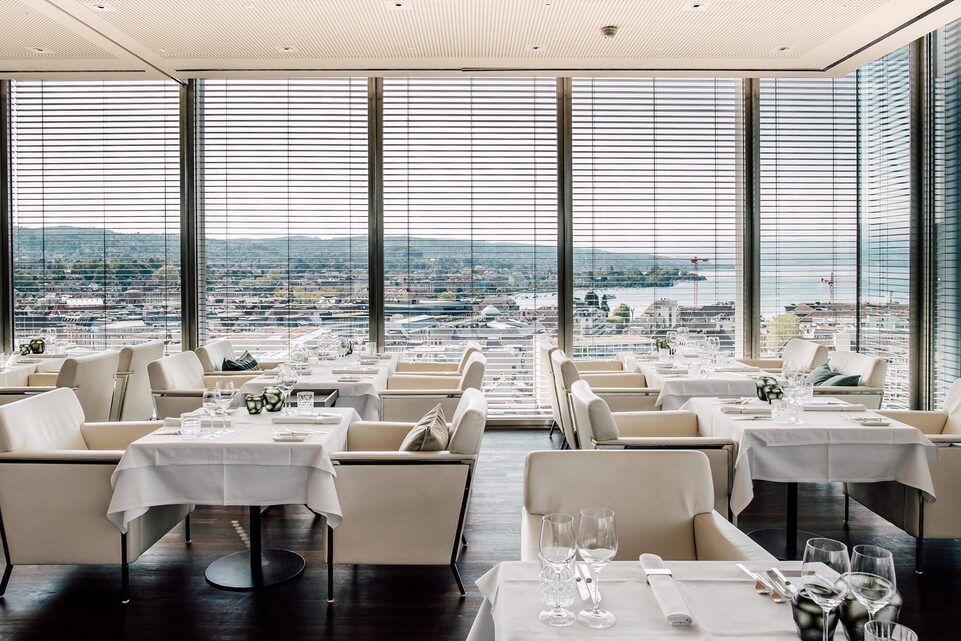 For bookings at Haute, please visit the Haute page
From there, you take a short trip north to the Swiss National Museum. Housed in a grand historicist building, you could spend hours wandering through its halls, taking in centuries of historical artefacts gathered from the region. Before you know it, you've walked off your lunch and it's time for dinner.
You've had the chance to see the Zurich skyline during the day, but now you get the opportunity to enjoy it at night in all its glittering glory with your reservation at The Penthouse. A cousin of the famous Dubai venue, the Zurich outpost has just as much glamour as the Arabian version, and the food is to die for too – just make sure to treat yourself to one of their incredible bottles of wine.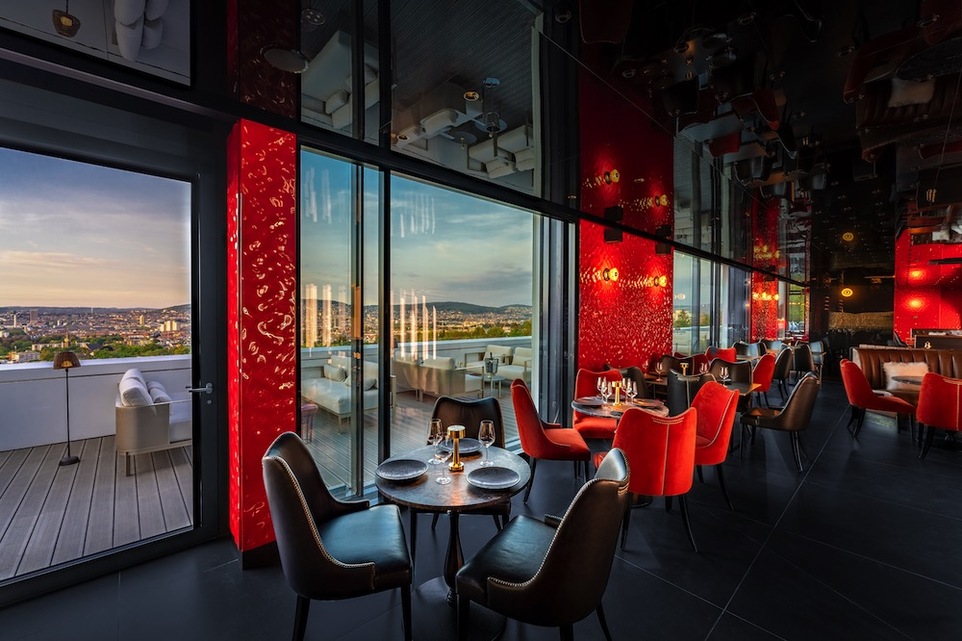 For bookings at The Penthouse, please visit The Penthouse page
Soon it's time to hit one of Zurich's finest clubs, and we mean that in every sense of the word. Club Bellevue is all about quality, and there's a reason why it's considered one of the best nightlife spots in the entire city. With a bohemian atmosphere and occasional guest appearances from famous names, you're sure to have an unforgettable time. And with the party going well until the early hours, don't be surprised if you're spat out into the Swiss sunshine when you finally decide to accept the call coming from your comfortable bed at the Hyatt.
SATURDAY
Mornings in Zurich mean excellent coffee and even better pastries, so head down to the main shopping street Bahnofstrasse and treat yourself to a delicious breakfast and some people watching. Burn it off with a stroll and maybe some retail therapy, before you head to Switzerland's premiere art gallery, Kunsthaus Zurich. Here you can spend the rest of your morning admiring a fine art collection that includes everyone from Monet to Munch.
You'll then head to a very special lunch at Aura. An epic event venue and nightclub, for now you'll be enjoying their wonderful culinary options. With expertly crafted pan-Asian starters and delectably grilled mains (including some mouthwatering cuts of steak), your meal will hit the spot in every way – especially if you enjoy a glass of wine with it all.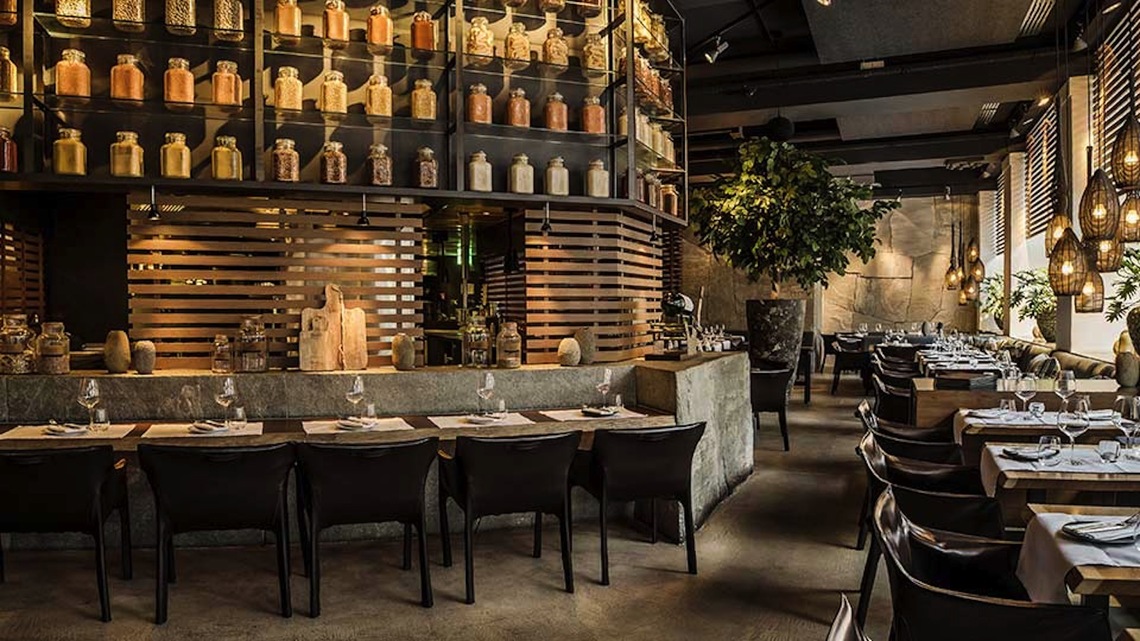 For bookings at Aura, please visit the Aura page
After your big meal it's time to try some of Zurich's more active attractions. If you're a hiker, then nearby Uetliberg has plenty of trails of varying difficulty, as well as gorgeous panoramic views of the city and the lake. If you want to get your heart pumping a little faster, then there's plenty of opportunities for high-octane delights on Lake Zurich. Or, if you want to take it easy, a stroll around the sparkling body of water offers its own rewards, from beautiful views to the chance to spot interesting animals.
For dinner you return to Aura, although the way it transforms between the afternoon and evening will make it feel like you've entered a whole new space. The venue is reshaped by its lighting and a quick rearrangement, and there are performers so you get dinner and show. The food remains just as good as it was earlier, even managing to distract you from the unparalleled entertainment surrounding you.
Soon it's time for the night to begin in earnest. You could stay at Aura, which becomes one of the city's most exclusive nightclubs, but for your last night here you want a bit more variety, so you head to Icon. A venue like no other, the nightclub is housed in a centuries-old townhouse. It's one of Zurich's most exclusive clubs, with luxury being the name of the game. Bottle service is a must, as is snazzy attire, but you won't regret putting the effort in – even as it's 4am and you're still on the pumping dancefloor. Before you know it, you're on the way back to the Hyatt, wishing you could stay another night.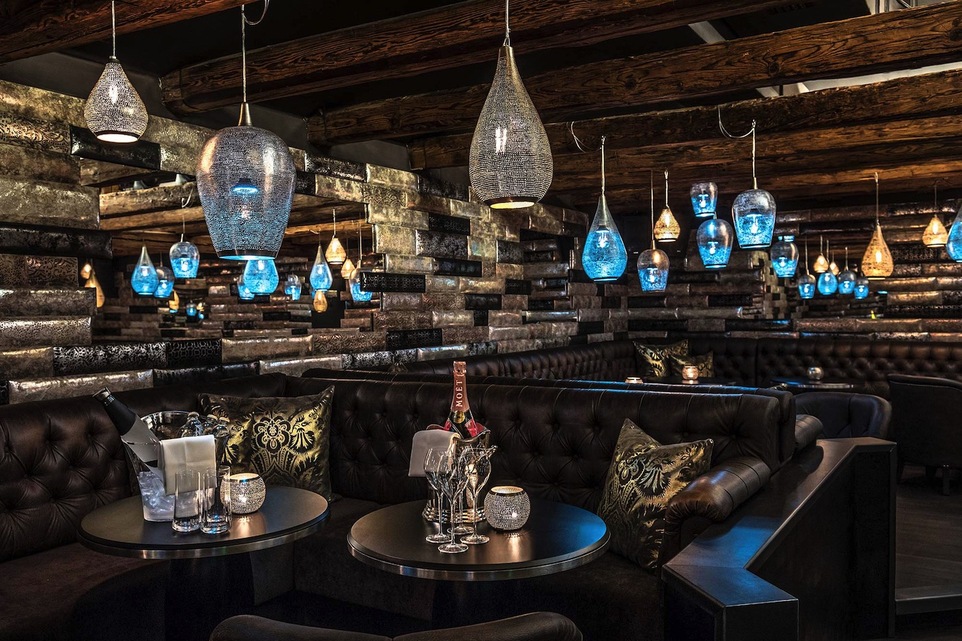 For bookings at Icon, please visit the Icon page
SUNDAY
Breakfast at the hotel gives you the energy you need for a final half-day of fun in Zurich. After eating you walk around the compact city centre and admire gorgeous, centuries-old cathedrals like Grossmünster and Fraumünster. You then head back to Haute, where your Zurich adventure began, for one last delicious meal overlooking the city before your flight out. As you sip on a final glass of white wine, you're sure this won't be the last time you see this view.
---
Join The World's Leading Nightlife Concierge
Get access to the most exclusive clubs, bars and more, save yourself time and let us make all the arrangements for you by becoming a member today.
To learn more, click here >