Once an underrated getaway, central Poland is finally getting the respect it deserves as a holiday destination. With a tonne of unbelievable sights, some of Europe's most beautiful natural highlights, and a bar and club scene that rivals anywhere else in Poland, this area in the Eastern European country is the ideal destination if you're looking to let loose somewhere new. If you're intrigued by gorgeous old towns, magical castles, and outstanding nightlife, then read ahead for our guide to central Poland!
Warsaw
Daytime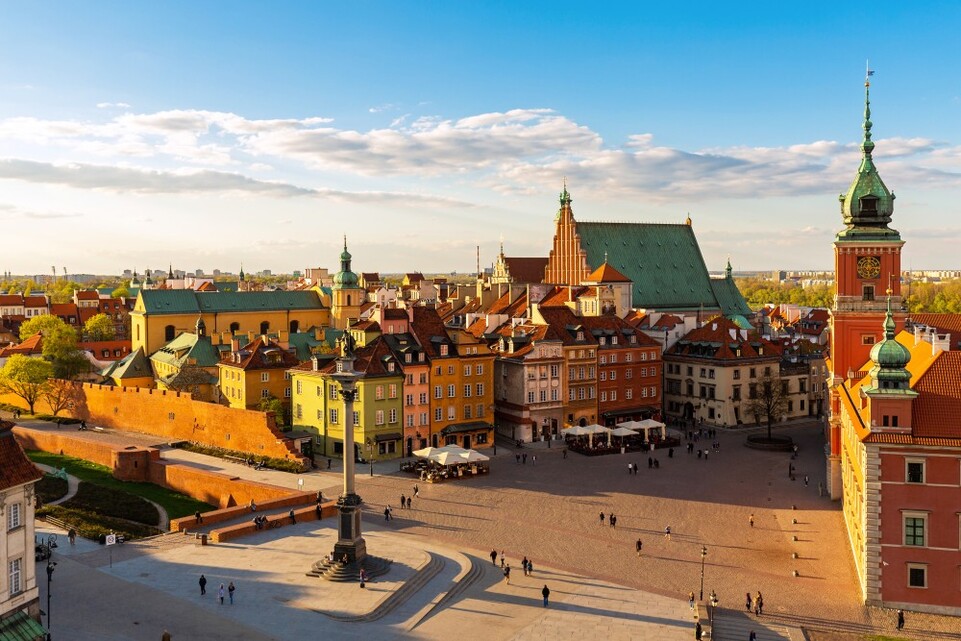 A historic city that thrums with life, the Polish capital is packed full of enchanting architecture, iconic monuments, and plenty of phenomenal dining options. Culture vultures can soak up the atmosphere in the famous Old Town Market or wander through the halls of any number of grand, ornate palaces. There's also some truly stunning churches and cathedrals to be admired, as well as countless museums to stroll through, from the Warsaw Uprising Museum to the towering Palace of Culture and Science.
In terms of food, you'll want to eat local. While there are some decent Asian, African, and Latin American options scattered throughout the city, most of its best restaurants showcase the diversity of the country's food. With mouthwatering pierogi, bright, colourful and earthy chłodnik and borsch, succulent meats, and a constellation of unbelievable desserts, there's plenty to choose from. And that's before we mention the burgeoning fine dining scene.
Nighttime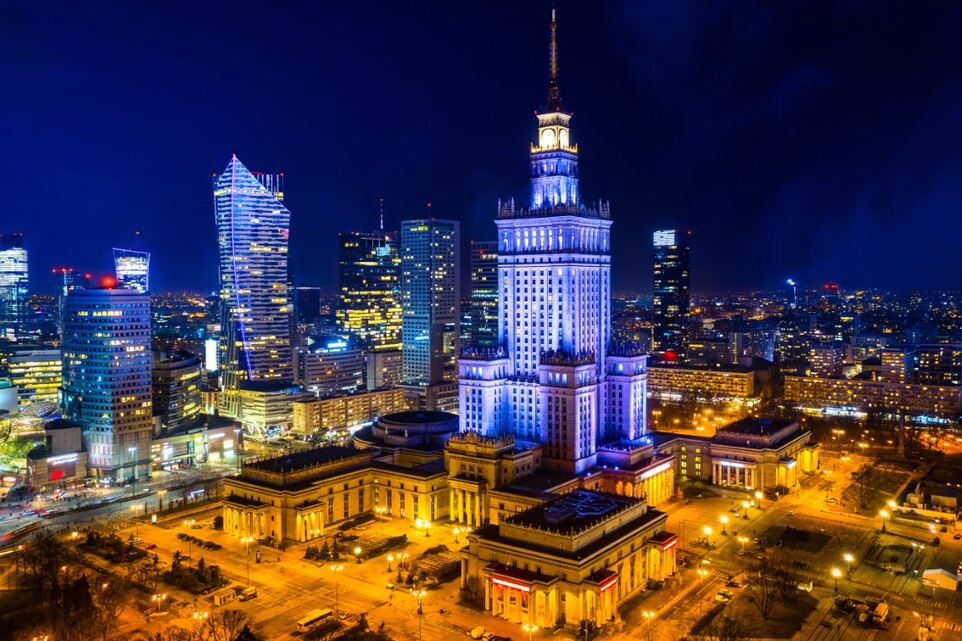 Although there are great bars scattered all over the city, Powisle is considered one of the best nightlife areas in all of Warsaw thanks to its concentration of cool watering holes and packed night clubs. Whether you want a fancy cocktail or to drink an inhuman amount of the local beer for a laughably cheap amount, you'll find somewhere in Warsaw that will cater to you.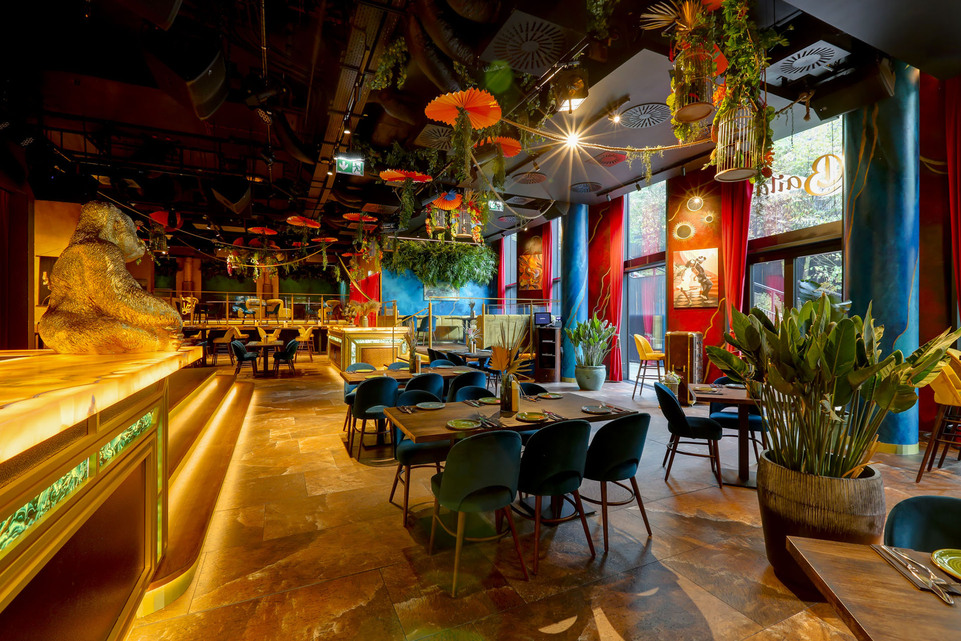 For bookings at Baila, please visit click here
If you're looking for dinner and a show, then there's nowhere better than Baila, a venue that marries Latin flair and the Polish love of a great night out. The food is divine, and made all the better by the fantastic wine and acrobatic performers keeping you entertained throughout the meal. Once dinner is done and dusted, a dance floor appears and you can boogie with one of Warsaw's best crowds. Make sure to use our concierge service to secure a seat, as Naila is usually packed out, especially on weekends.
If you're looking for a pure clubbing experience there are a few different options, but one of our favourites is the exclusive, classy Level 27. Located on the 27th floor it offers sweeping city views and regularly wins awards for being one of the best clubs in the world. Aside from the incredible surroundings, there's numerous bars, a thumping sound system, and an open terrace that makes you feel like you're dancing in the sky. VIP tables are available but can be tricky to get, unless you use our concierge service – then you'll be able to sip champagne with a view while enjoying a night out at one of Warsaw's best nightclubs.
Poznan
Daytime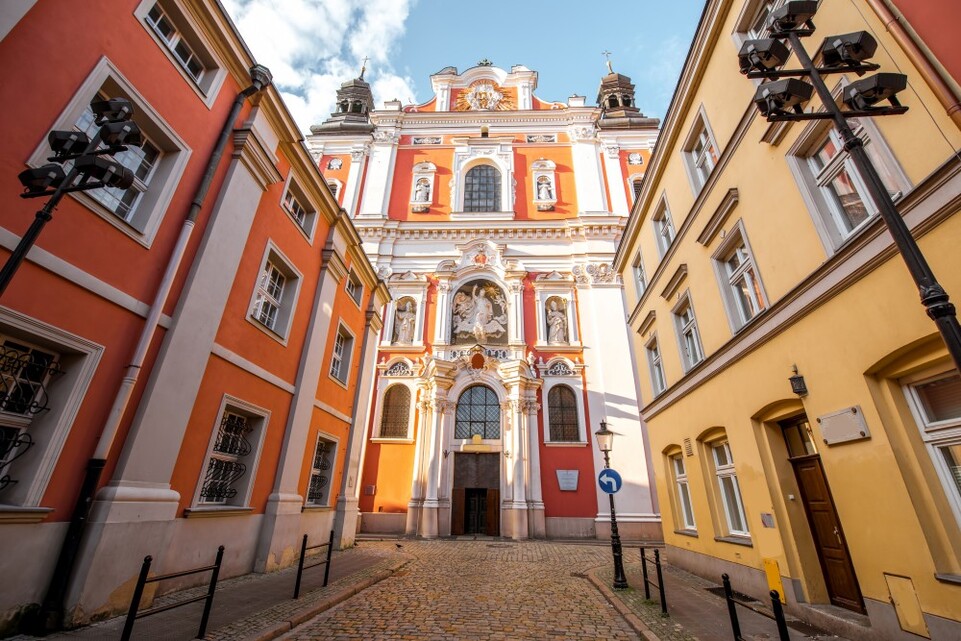 With its ancient architecture and cobbled streets, Poznan looks like it's from a fairytale. If you love marvelling at ancient stonework or buying artisan products from markets in old towns then it's got everything you need. With that said, the central Lake Malta offers a serene natural landscape right in the heart of the city, with plenty of great walks to be had around it; in fact, Poznan has a plethora of massive green spaces, full of challenging hikes and lots of monuments and artworks to discover. As you'd expect from such a historic town, there are also a number of interesting museums that cover everything from croissants to trams.
Nighttime
As quaint as Poznan can seem during the day, after dark descends a different character comes out of the city. There are little and big bars, food trucks that turn into mobile bars, and people who seem to be drinking with friends on the street but are willing to welcome tourists wandering by into the fold. The residents love to chat and have fun, and know the best way to do that is over a beer. There are some higher-end bars and restaurants that are also worth wandering towards, if not just because the quality of service is usually outstanding, but the great thing about Poznan is anywhere you go will be fun. The Old Town is usually the most buzzing, and venues generally don't have too strict closing times on weekends, so prepare to be out for the long haul.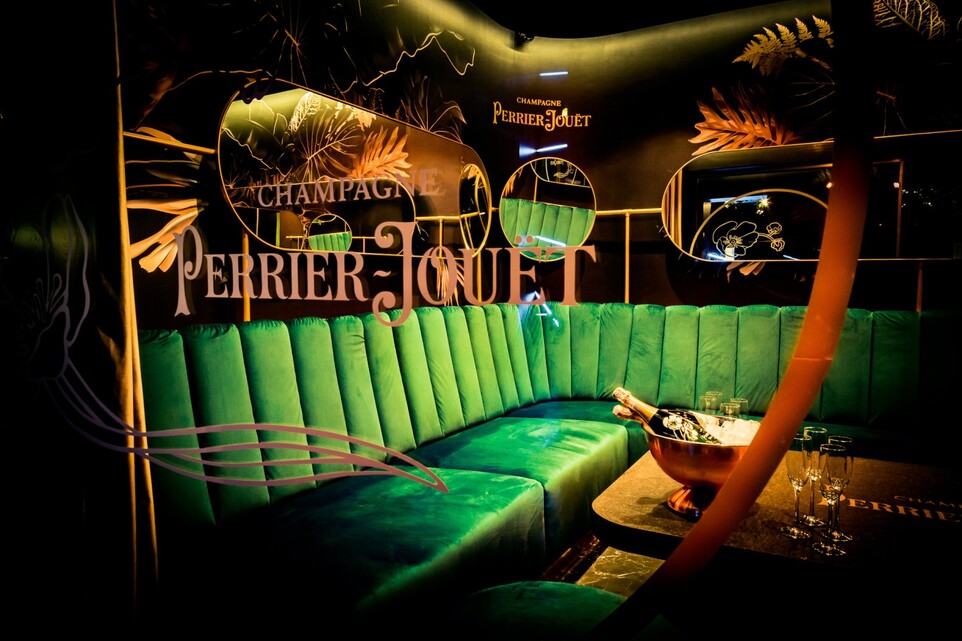 For bookings at Czekolada Poznań, please visit click here
With that all said, Czekolada Poznań is a must-visit. Chic, sexy, and exclusive, it's where the best and brightest in Poznan go to let their hair down. With two floors and fantastic local DJs keeping the vibe just right, this 800-capacity venue is perfect for a big night out. There are also sometimes guest DJs, as well as dancers and other performers, so you know you're in for a treat. Table service is a must, and luckily we can make sure you skip the queue with our concierge service, so you can focus on having an incredible night.
---
Join The World's Leading Nightlife Concierge
Get access to the most exclusive clubs, bars and more, save yourself time and let us make all the arrangements for you by becoming a member today.
To learn more, click here >