While it might not have the skyscrapers of Zurich or the natural delights of Geneva, Basel is a city well worth visiting. With excellent dining options, some of the most important museums and galleries in Europe, and a long history of scholarship and culture, there's enough here to excite even the most well-travelled. If you're heading to Switzerland's third most populous city and keen for some tips to make it an unforgettable trip, read ahead for our guide to a long weekend in Basel!
Friday
As you arrive into Basel's quaint, historic centre, you wonder whether you'll get the chance to see the Rhine drifting lazily by. Thankfully, you've booked a room at the best hotel in the city: Grand Hotel Les Trois Rois . This means you're right on the edge of the riverbanks, with gorgeous, sweeping views of the water. As you enter your plush room you take in the serene sight, and then have a quick shower to wash the last of the flight off.
You're starving, but thankfully lunch is in the hotel. Cheval Blanc by Peter Knogl is the most celebrated restaurant in the city with three Michelin stars to its name, and it's just an elevator-ride away. Here, you're treated to a delectable blend of French haute cuisine and Asian-inspired flavours, and within seconds of tasting your first dish you can see why this spot is so highly vaunted.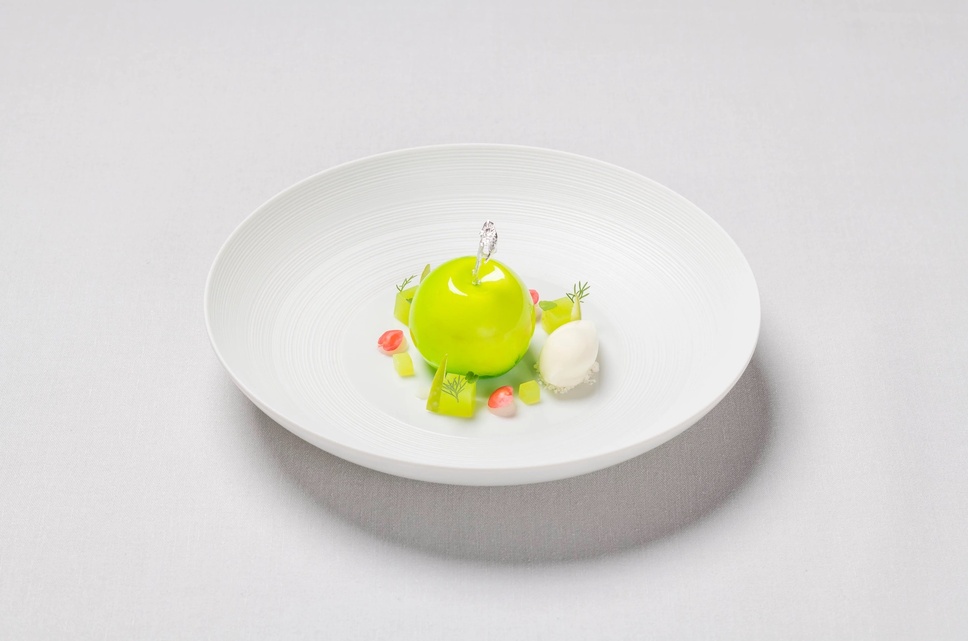 For bookings at Cheval Blanc by Peter Knogl send us an email
Feeling well-fed, you head to an intriguing afternoon at Basel Zoo. With a century of history and almost 7,000 animals to learn about, you have so much fun exploring that dinner time surprises you. Thankfully, it's only a short taxi to roots. With a focus on local, seasonal ingredients and a view of the Rhine that matches the one in your hotel room, it's no surprise that this is one of the most popular restaurants in the city. By the time you've mopped up the last of your dishes, you're also unsurprised by its two Michelin stars, such was the quality of the meal.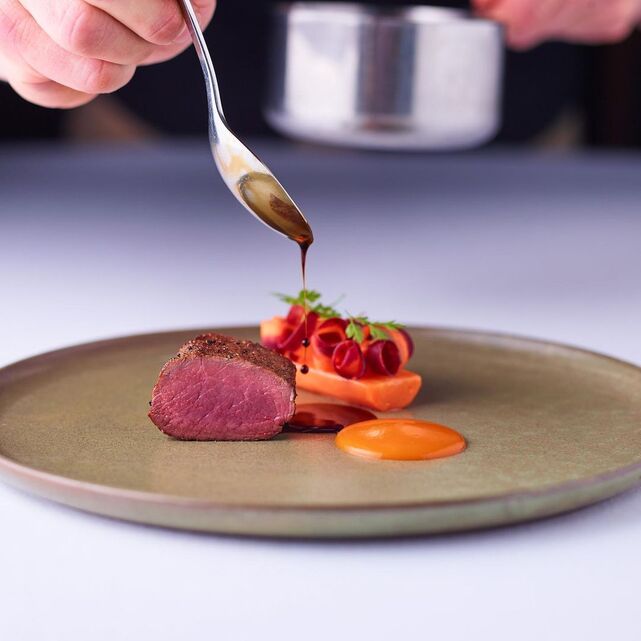 For bookings at roots send us an email
You head to the heart of the city and find yourself in Club Moon, one of Basel's most exclusive nightlife hotspots. The dancefloor is already heaving, but thankfully you've booked ahead through our concierge service, so you're led to your private table in the VIP section. Here, you top up your cocktails with some champagne, before you head out to mingle with Basel's finest crowd. The night blazes past in a blur of colour and sound, and soon you're on the short stumble back to your room, collapsing into your cloud-like bed.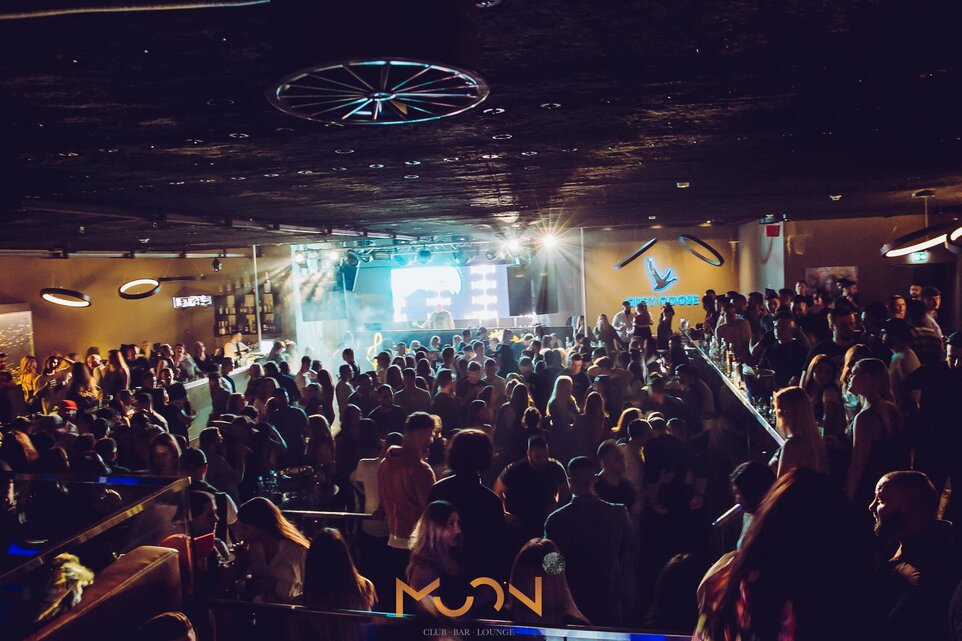 For bookings at Club Moon, please click here
Saturday
Basel isn't the biggest city, so after a quick breakfast you manage a delightful whistle-stop tour of some of its best central highlights. You meander past City Gate and Tinguely Fountain, then head to the Museum of Contemporary Art, the first museum dedicated to this genre in the entire world.
After a culture-filled morning, you have lunch reservations somewhere that's just as daring as any of the art you've just seen. Stucki – Tanja Grandits is known for its playful menu and combination of cuisines, and the tasting menu that you're treated to makes it easy to see why it's so highly regarded.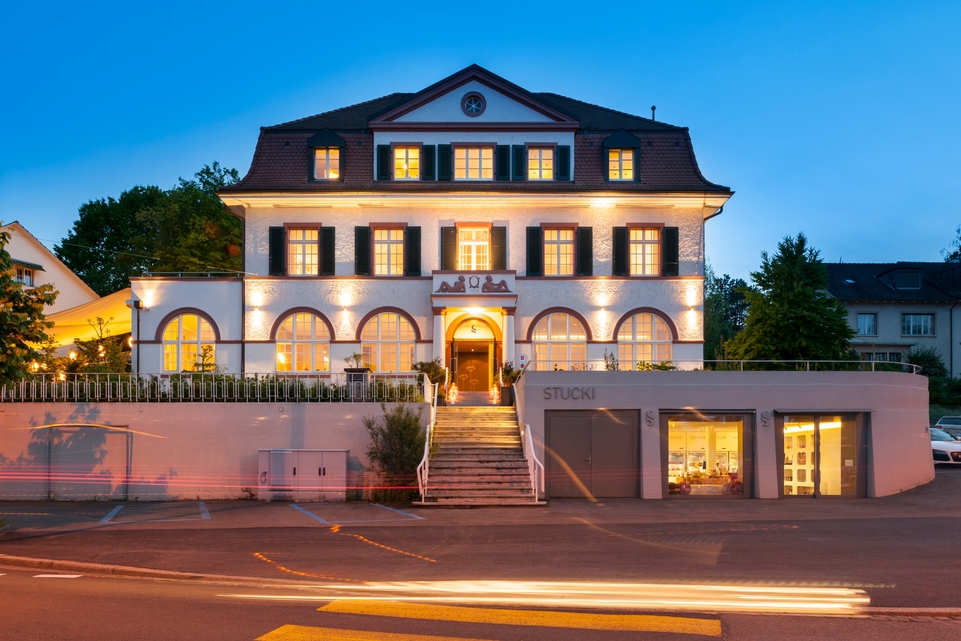 For bookings at Stucki – Tanja Grandits send us an email
Following yet another excellent meal, you decide that you might want to walk some of the food off. You continue your mini-tour of the city centre, heading past the storybook Mittlere Brücke and iconic Basel Minster, taking in the incredible ancient architecture. After all the wandering, you're hungry again, but thankfully you have dinner reservations at the starred Bel Etage. Specialising in seasonal, product-oriented and unpretentious gourmet cuisine, the staff have been running this spot successfully for over three decades, and they have everything down to perfection.
After the refined atmosphere of Bel Etage, you head to the urban, modern Sandoase for drinks. A hotspot for the city's best and brightest crowd, it's the perfect bar to hit before a big night. Once you've got into the groove, you head over to Club 59, one of the best and most exciting venues in the city. As soon as you enter you're hit with a wave of excitement, and the kick-ass DJs, brilliant light show, and bone-shaking sound system keep you dancing right until the lights come up. Knackered but happy, you jump in a taxi for your final night of sleep in this dreamy city.
Sunday
The morning starts with coffee and a brisk walk to the Fine Arts Museum, where there are masterpieces from the likes of Mondrian, Picasso, and Cézanne. You could spend hours in here, but before you know it, it's time for lunch.
You booked your final meal in Basel at Sapori del Sud, and despite all the incredible dishes you've had the opportunity to sample in this city you're still wowed by how good this last lunch is. Italian at its finest, you gorge yourself on wine and pasta like you're about to go into hibernation. You're still salivating over the taste of the meal at the airport a couple of hours later, while already making plans to return to this gorgeous, unforgettable city.
---
Join The World's Leading Nightlife Concierge
Get access to the most exclusive clubs, bars and more, save yourself time and let us make all the arrangements for you by becoming a member today.
To learn more, click here >