Whether it's the poetic rhythm of the language, the world-famous food, or the abundance of excellent wine, Francophone culture has always had that touch of class that makes visiting any French territory an unforgettable experience. While the lands of Bridget Bardot and Flaubert have their perks in winter, it's under the sun they really shine - both during long, lazy days and under starry, warm nights.
If you're looking for a summer destination that's the creme de la creme, then these French-speaking destinations should be high on your list.
St. Barths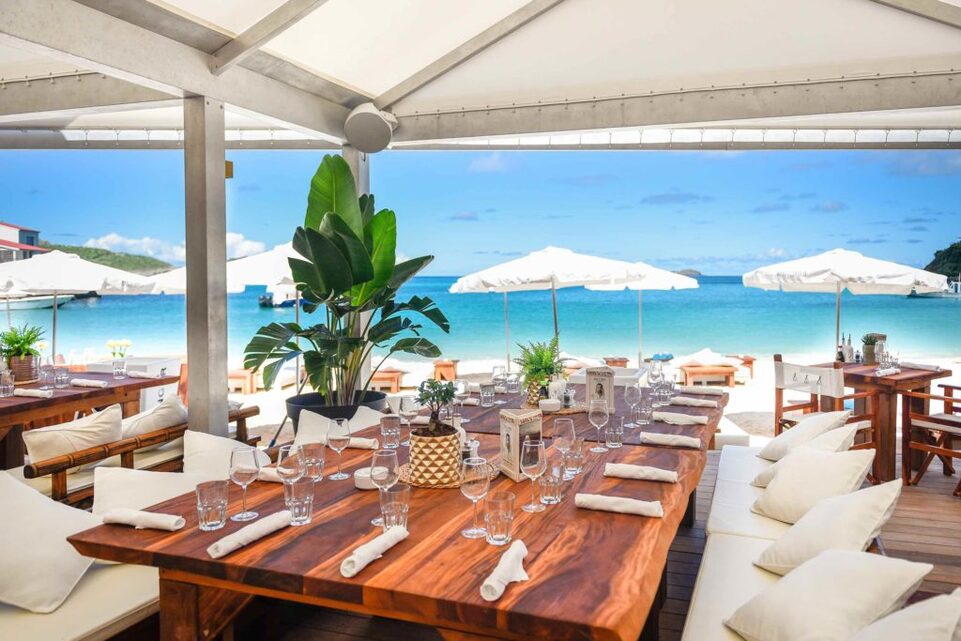 Bone white beaches that sparkle under the Caribbean sun, grand old colonial architecture to be wowed by, rows of designer boutiques selling handcrafted wares, and some of the best beach bars and nightlife on this side of the world: St Barths has long been a favoured destination for the rich and famous, and it's easy to see why.
During the day you can lounge on one of the dozens of idyllic shorelines that encircle the island, or meander happily through the streets of the capital, Gustavia, and be awed by ancient forts and glorious chapels. Once you've had your share of wholesome fun, you can begin to explore the spicier side of the isle, which is home to numerous excellent drinking and dining options.
Our favourite venue on St Barths is Bagatelle. During the day here you can devour meals put together by world class chefs, the quality of which is matched only by the extensive wine list and perfectly cultivated atmosphere. DJs are playing throughout the day, but as the sun slips over the horizon in a blaze of colour the energy kicks up a notch, with big beats pumped out until 1am. From then on, there are multiple late-night options for our members to enjoy the rest of the night in - if they're able to after a few hours spent in this gorgeous venue.
For bookings at St. Barths Bagatelle, please visit the St. Barths Bagatelle venue page.
St. Tropez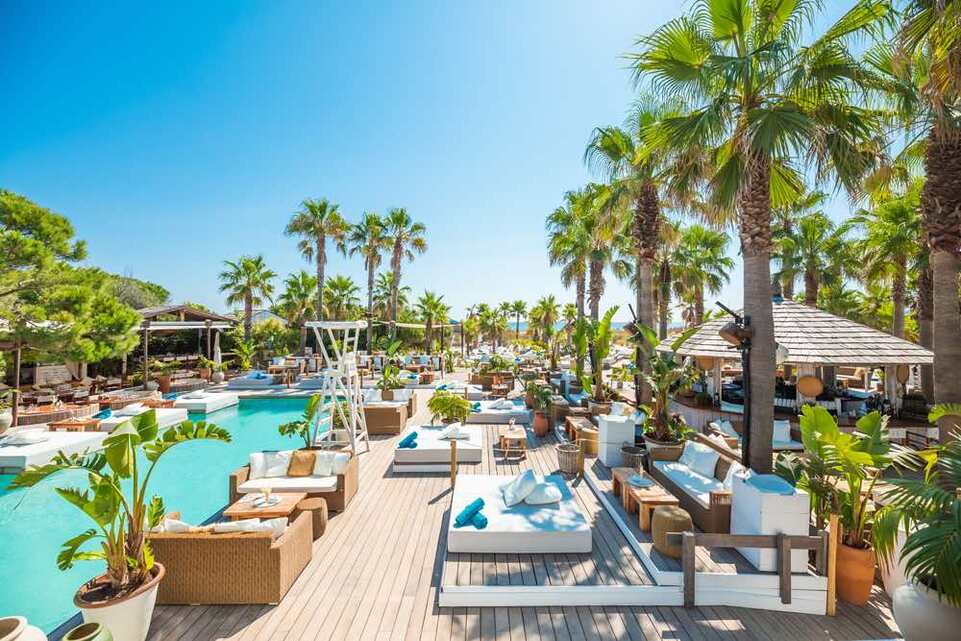 Strolling down the legendary Pampelonne Beach, it's hard to see St Tropez as anything but a paradise. The French Riviera commune has a long history of being a luxury destination thanks to its plethora of picturesque beaches and endless azure sky. Made famous by American writers like F Scott Fitzgerald in Tender is the Night and the films of Bridget Bardot, nowadays the global elite still flock here during the summer months, either lounging by the Mediterranean, shopping at chic boutiques, or enjoying a tipple at one of the numerous beachside venues that call this area home. Culture vultures are in luck too, with a number of unique historical sites to visit, like the enlightening Annonciade Museum, the imposing Citadel of St Tropez, and the iconic Gendarmarie Nationale.
When you're summering in a place like St Tropez, you want to make sure your hospitality experience matches the quality of your surroundings. With this in mind, we're happy to say one of our favourite drinking destinations is the St Tropez outpost of the famous Bagatelle. Here, you're served up world class cuisine alongside even better views, all with a vibe that balances relaxed with refined. Although only open until seven in the evening, it's the perfect place for a long, Mediterranean lunch, complete with endless bottles of wine.
If you're looking for another glamorous hospitality experience, then Nikki Beach should also be on your St Tropez list of must-visits. Here, you can sip on champagne and cocktails with the most exclusive crowd in the French Riviera while watching the sun dip over the horizon, or grab a few small plates to line your stomach before a big night out in St Tropez's famously fashionable streets. If you're looking for an iconic French summer experience, there are few better venues to hit.
For bookings at Nikki Beach St Tropez, please visit the Nikki Beach St Tropez venue page.
Ramatuelle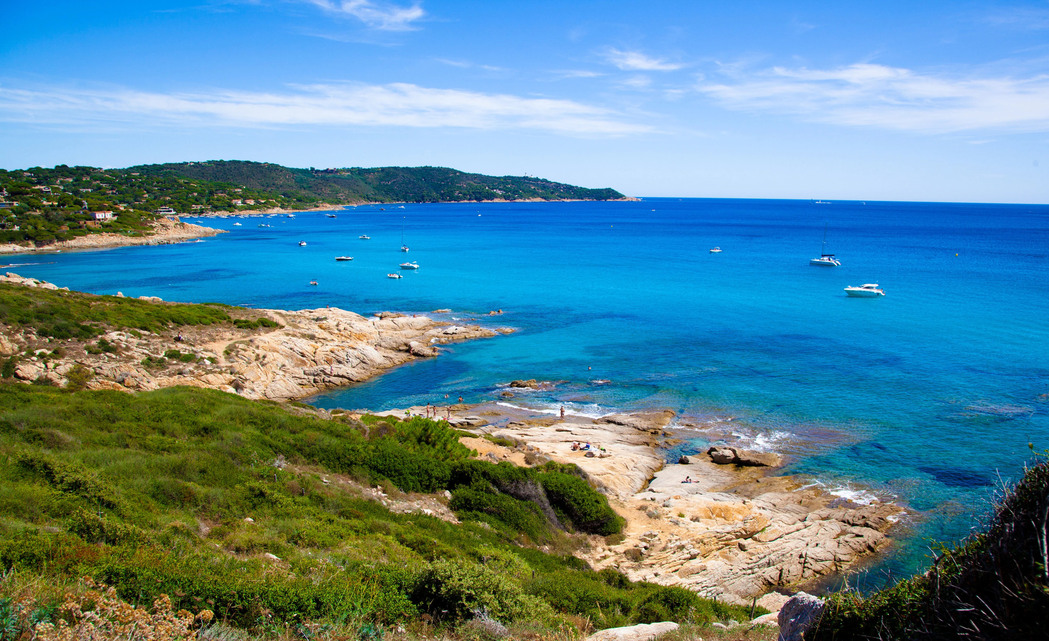 Just south of its more famous sibling St Tropez, Ramatuelle has remained somewhat under the radar when it comes to luxurious destinations, but that just makes it better for those who do know it's incredible secrets. Defined by stunning coastline and calm, warm waters, it's surrounded by bucolic countryside where you can explore a number of chateaus and other ancient buildings.
Although it may not have the amenities of its northern neighbour, Ramatuelle is blessed with vineyards to visit, serene and quiet beaches, and plenty of classy beach bars to indulge at. One of our favourites is Bar du Soleil, which delivers sweeping Mediterranean views and perfectly shaken cocktails to go alongside the picturesque surroundings. And, if you're the sort of person who gets their energy as night descends, then Club Tikki is open until the early hours, delivering a gorgeous crowd, lively music, and an unbeatable VIP experience for those in the know.