Milan is an aesthetic wonderland. From the awe-inspiring Duomo to the fashion houses that line the cobbled streets of the city centre, it's always been a place where class and refinement are the main currencies, and this stretches to the vibrant entertainment scene.
Every night the city's coolest flock to the bars and clubs that line the streets and canals of this ancient settlement, looking impeccably stylish as they do. Evening start before dinner with the sacred aperitivo hour, and as such there are hundreds of great venues throughout the city to enjoy a pre-meal cocktail. However, even among the throngs of waterside bars and rooftop terraces, there are some spots that rise above the rest when it comes to quality and ambience.
If you're heading to Italy's most fashionable city and want to start your nights here the right way, then read ahead.
EL BRELLIN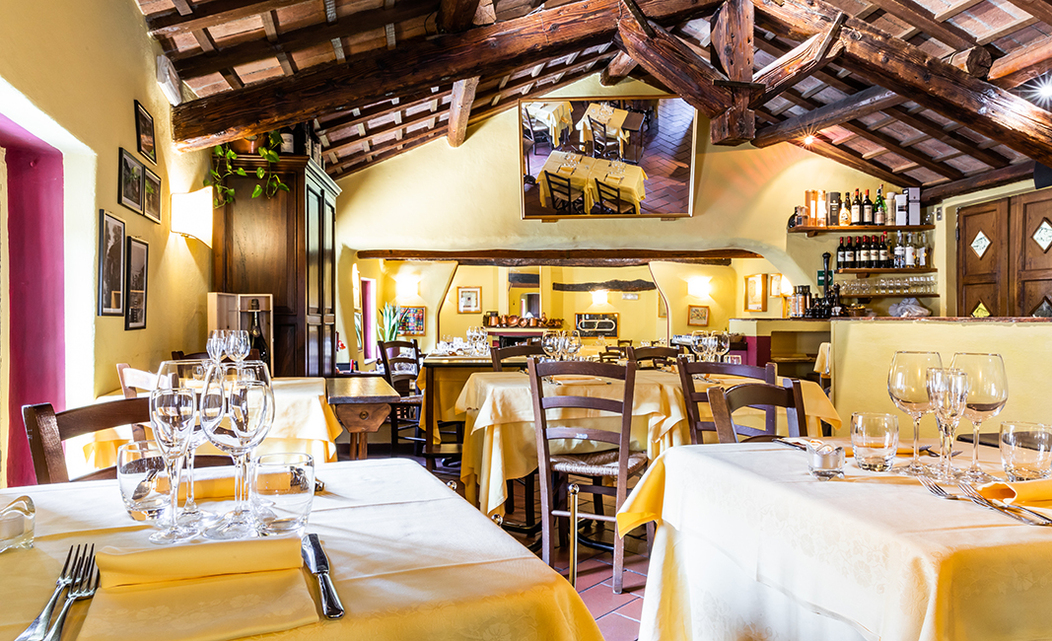 El Brellin is steeped in Milanese history, having once been an old grocery where locals stocked up on cleaning goods. Located in the lively Navigli neighbourhood, the venue overlooks the canal and is popular among locals – and for good reason. An expansive space, the inside is split over two floors, with high ceilings and traditional wooden beams criss-crossing the ceiling to transport you back to a golden age of cocktails. In Spring and Summer the garden opens too, so you can enjoy food and drink while the sweet scent of hibiscus and rose wafts past.
The food here is typically Milanese, utilising the best of old recipes and new techniques for a truly unforgettable taste experience. However, even if you just choose to come for cocktails, you'll be wowed by the ambience, service, and flavours. And, of course, also available are some of the finest wines from Lombardy. If you (rightly) believe locals know best, then El Brellin is the spot for you.
THE CAFÉ AT 10 CORSO COMO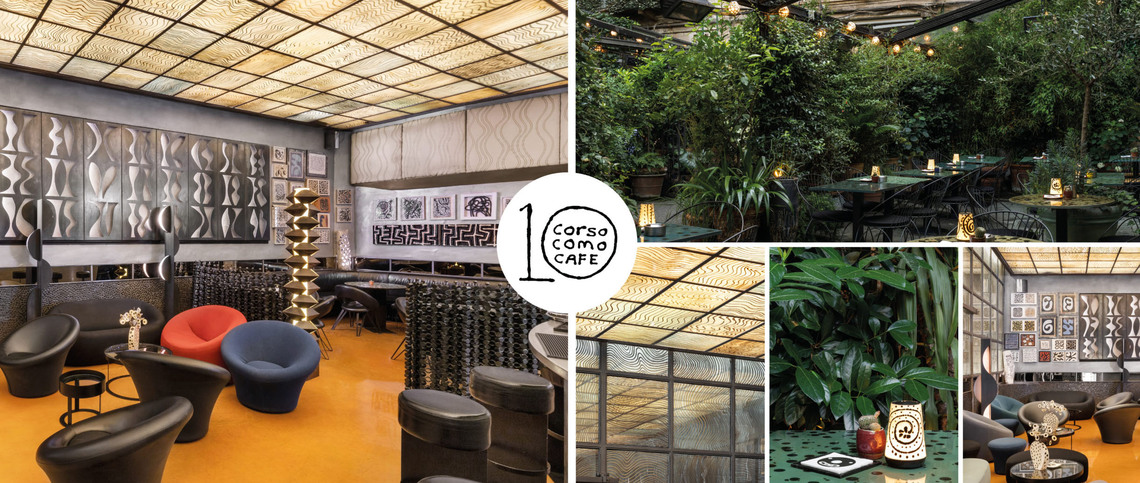 Tucked away behind imposing gates and set in lush gardens, 10 Corso Como is a hidden gem that epitomises the old-world charm of Milan. During the day it's the perfect spot to stop for a coffee and a recharge, as well as buy some fresh cut flowers or other artisanal goods. But as evening hits and the city get ready to socialise, the vibe shifts to something altogether more buzzing.
Meals here are a combination of small plates and sharing dishes, and the drinks are expertly prepared by some of the city's best bartenders. The staff are supremely knowledgeable too, especially when it comes to the wine, so you're sure to get an expert pairing with whatever you order, or if you're just here for a tipple, to get a glass of something that's perfect for you palate. And, best of all, it's just around the corner from 11Clubroom, one of Milan's premier nightclubs – so you can start your night knowing it's only a short walk from where you're going to end it.
JUST CAVALLI MILANO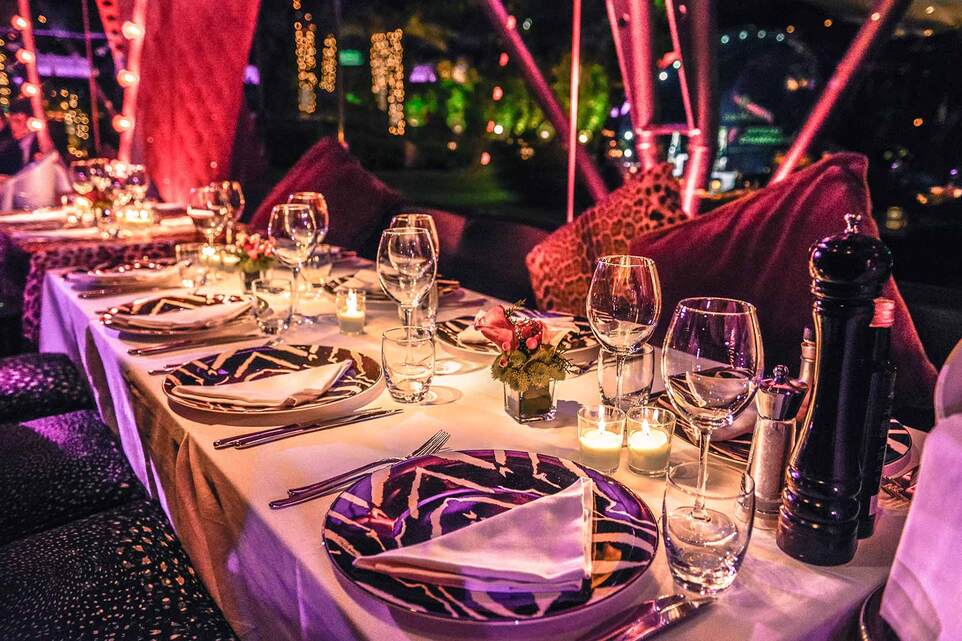 Situated right in Milan's beating heart, yet surrounded by the lush greenery of Sempione Park, Just Cavalli Milano is everything you expect the classiest venues in this fashionable city to be. Exclusive yet ambient, and a perfect spot for both a romantic dinner and a big night of dancing, there really isn't any kind of evening out that isn't suited to this venue.
With that said, the restaurant, bar, and club – owned by the luxury fashion line Roberto Cavalli – is enjoyed best over a long evening, starting with a perfectly crafted Aperol Spritz or three, followed by an unforgettable dinner and a night out with Milan's trendsetters. Not one for the early birds, but well worth a visit if you prefer your nights to have a touch of class – after all, there's a reason it's the most popular venue in Milan with our members.
CERESIO 7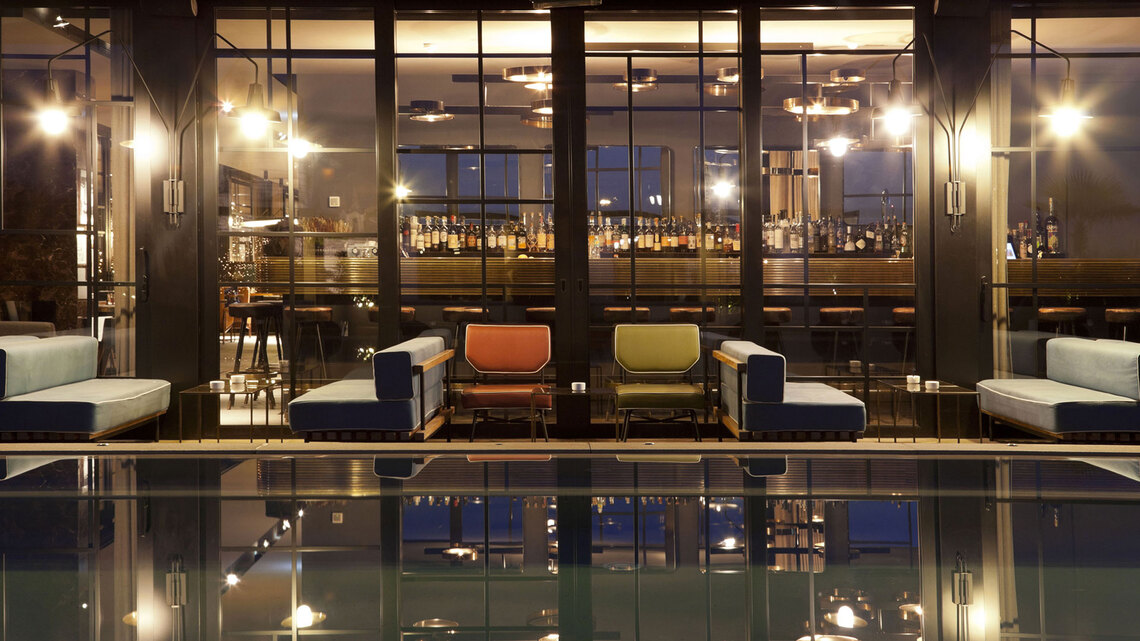 The only thing better than an evening drink in Milan is enjoying it with sweeping views of the gorgeous city. At Ceresio 7 you can take in the skyscrapers of the business district alongside the towering ancient cathedrals, all while lounging in the rooftop pool at this unmissable venue.
Cocktails are the name of the game here if you're coming for an aperitif, with expert bartenders mixing up concoctions that wouldn't be out of place in the mixology heyday of 1920's New York. The décor is elegant and modern, but remains comfortable, and the atmosphere is both refined but friendly – a hard balance to strike, yet one they manage with ease. If you're looking for drinks with a view – and a swim – then there's nowhere better in Milan.
VINOIR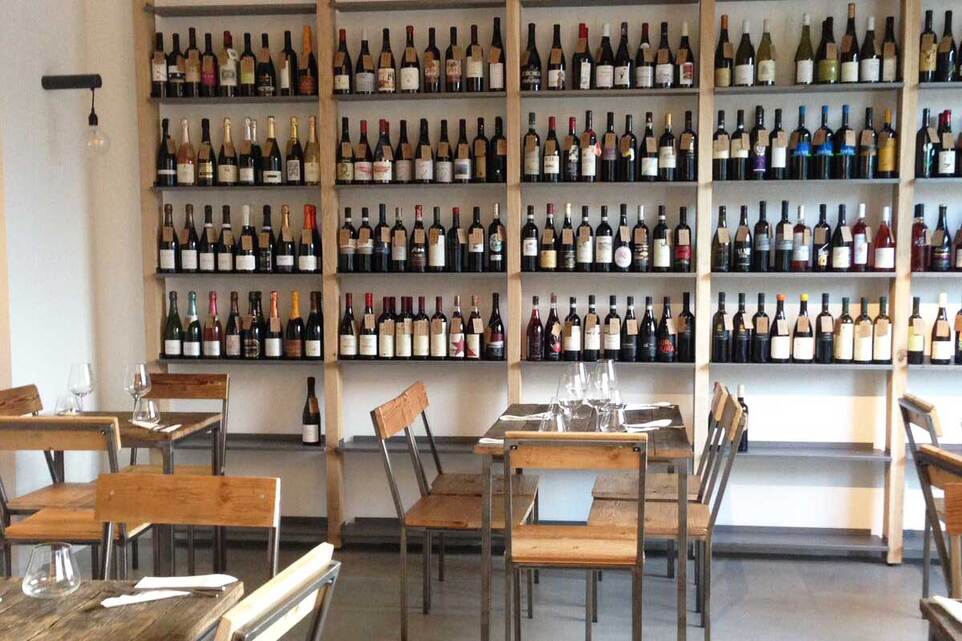 Another venue that overlooks the water in the charming Navigli neighbourhood, this venue specialises in local wines and lazy evenings spent overlooking the shimmering water as sun sets over the city. If you know your muscat from your sultana, then you'll adore this bar where the staff are as well versed in wine knowledge as they are friendly and approachable. While the focus is on wine, that doesn't mean other aspects of it suffer – in fact, the food is some of the best in the area, and (unsurprisingly) the wine pairings are always spot on.
Vinoir is also always buzzing with discerning locals, who can sniff out quality better than any tourist ever could. Other drinks are available but really you can't skip out on the wine here – the owner knows each producer intimately, and you can feel the love and care that goes into every stock decision. A perfect place to unwind before heading to somewhere a bit more late-night.