If you love idyllic blue skies, bone-white sand, and waves crashing against the shore yet also want a beach break that's bursting with life and excitement after the sun goes down, then a trip to Albufeira in the Algarve is ideal for you. Portugal's premier tourist destination has a long history of providing rest, relaxation, and ridiculously fun nights, whether you're looking for a few fancy cocktails and a live band or a big one at a world-famous nightclub. So, if you're headed to the Faro District and want to know what nightlife venues are going to give you the most memorable evenings out, read ahead for our guide to big nights in the Algarve!
Albufeira
This former fishing village has reinvented itself as the nightlife centre of the region, with everything from tiny, cheap bars that let the beer flow to high-end nightclubs where you need to dress to impress. Here are some of the best venues they have, which will guarantee a night like no other.
Kiss-Disco
The term "nightlife institution" gets thrown around a lot nowadays, but this thumping hotspot thoroughly deserves the accolade. With over forty years of experience in throwing some of the wildest parties Southern Portugal has seen, the team behind Kiss-Disco know how to craft a night out like no other and is the gold standard for nightclubs in the country. The best thing about this venue is that there's something for everyone, with the type of music varying every night. So, if you love hip-hop, you can rap along to classic nineties hits and new releases one evening while indulging your inner techno and house lover the next.
It's not just the music and aura of the spot that's a draw, either. The sound system is the kind that will shake your bones in the best ways, and the light show is worth a night here in itself. Plus, if you want to feel like the VIP that you are, you can grab yourself a private table complete with personalised bottle service if you book via our nightlife concierge service.
For bookings at Kiss-Disco, please click here
Libertos
Although it began as a high-end piano bar, Libertos has since morphed into one of the premiere nightlife destinations in this slice of Portugal while maintaining the class and upmarket nature of its origins. The shift from artists tickling ivory keys to DJs pumping out big beats meant replacing the pool that once lay at the centre of the venue with a brand new terrace and dance floor. Thankfully, this change made a big splash, and the club has gone from strength to strength since.
A favourite of visiting celebs, the disco vibes are strong here, and pull in people looking for a good time. The bar is usually pretty crowded, but that can be avoided by utilising our nightlife concierge service to reserve one of the cool tables in the VIP area, which means skipping the queues as drinks are brought to you when you want them. There's even a Sky Lounge to wander through, offering a slightly different atmosphere to the big night going on below. A unique nightlife experience combined with Portuguese hospitality makes Libertos a must-visit for any party-loving tourist.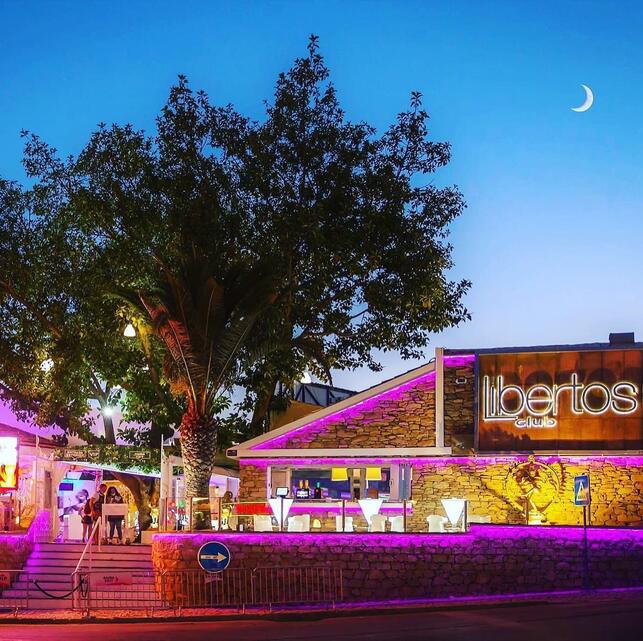 For bookings at Libertos, please click here
---
Join The World's Leading Nightlife Concierge
Get access to the most exclusive clubs, bars and more, save yourself time and let us make all the arrangements for you by becoming a member today.
To learn more, click here >