When people think of partying in Germany, Frankfurt isn't exactly the first destination to spring to mind. But, for the discerning clubber, the financial capital of the central European country actually has plenty to offer, from stunning cocktail bars to exclusive nightclubs. Whether you're headed there for business, pleasure, or a mixture of both, then read ahead for our guide to Frankfurt after dark.
Cocktails
The Kinly Bar
Minimalistic, tucked away, and exclusive: The Kinly Bar is tucked away behind an unmarked black door in Frankfurt's red light district. You press a nondescript buzzer and soon you're transported into a classy, refined atmosphere, where highly skilled mixologists prepare drinks with hand cut ice and the highest quality booze.
Of course, you can stick with the classics, but it's always worth trying a house special for their inventiveness and delicious flavour profiles. The staff are incredibly well educated on all things cocktail, so even if you're no expert they can point you in the right direction, to make sure you have the best experience you can. The perfect spot to see Frankfurt's coolest crowd, and a wonderful place to start any night out in the German city.
Hunky Dory Bar
While sometimes the exquisite, exclusive nature of places like The Kinly Bar is what you want, at other times a livelier atmosphere might be preferred. If you're keen on a cocktail bar with a bit more oomph (without a drop in the quality of drinks) then Hunky Dory Bar in the city centre is ideal for you.
The owners of the bar take cocktail making and cultivating a welcoming but refined atmosphere seriously. Attentive service, attention to detail, and friendly faces make grabbing a drink or three here so much more than a simple hospitality experience. The quirky interior offers plenty of conversation pieces, and the drinks are inventive, blending unique flavours with specialised techniques to create masterpieces. A real treat for any cocktail connoisseurs.
Nightclubs
Gibson Club
When you enter this warehouse style venue, your senses are all immediately struck in the best possible way. From the incredible light show to the bone shaking sound system being utilised to perfection by talented DJs, a night out at Gibson Club is one that will last in the memory (even after all the shots). Although it's located right in the heart of the city, Gibson Club feels like one of those secret spots that only the most popular kids get an invite to, and the crowd is just as cool as you'd expect.
Hosting concerts during the week, as Friday night hits internationally renowned DJs play alongside top local acts to create a nightlife experience like no other. Drinks flow freely (especially if you use our concierge service to book yourself a VIP table) and the tunes keep coming, meaning you can keep going until the early hours and then some. Without a doubt one of the best nights in Frankfurt, and possibly even Germany, which is no small feat considering the country's reputation for nightlife.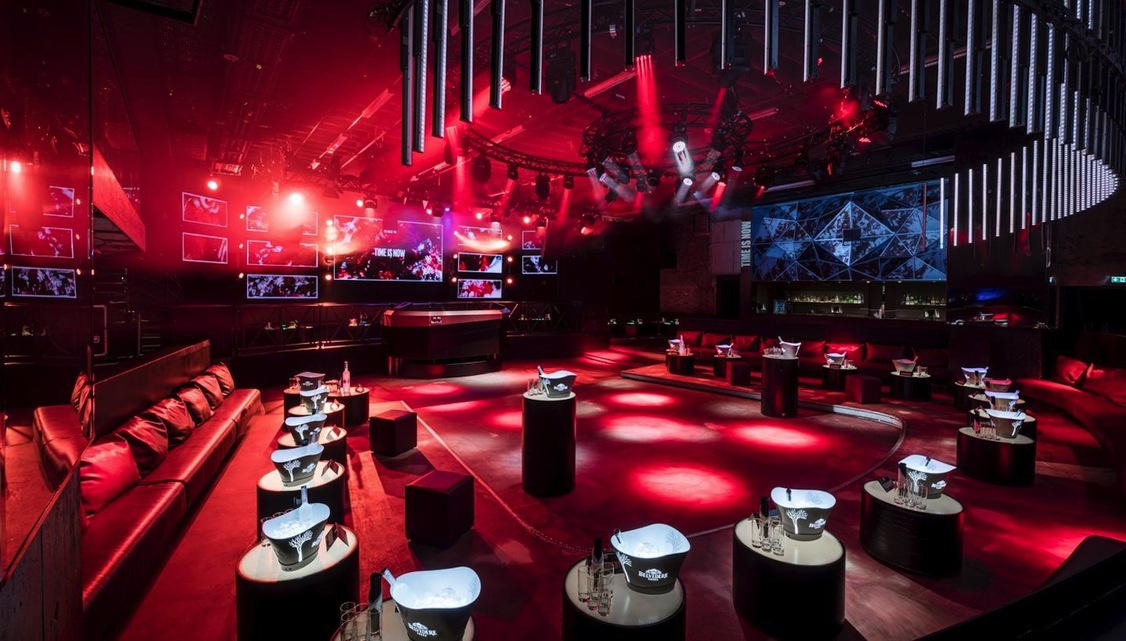 For bookings at Gibson Club, please click here
Chinaski
Delivering good times in the German financial capital from Wednesday night to Sunday morning, Chinaski is the perfect blend of fun and class, bringing together the bohemian and the business in a dance that lasts until the early hours. The music varies but is a blend of club classics, newer electronic beats, and some pop hits, but one thing is for sure: you'll adore the crowd, and you'll love the night.
Like any great nightclub, the good times are lubricated by some delicious drinks, from house cocktails to top shelf champagnes. However, if you're really feeling like a superstar, then there's nothing better than booking a VIP table for your party so you can get treated like an A-lister the whole night. Although the spots fill up quickly, you can reserve a table through our concierge service, making sure that your night has that extra sprinkle of class to make it as memorable (and easy) as possible. Frankfurt might be full of serious people doing important things, but in Chinaski it's good times all round.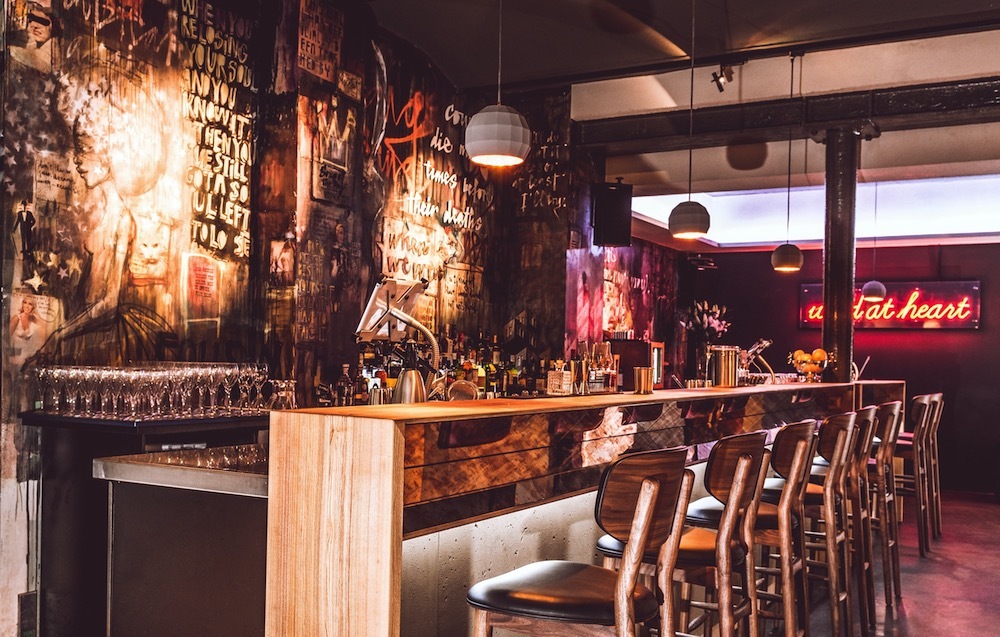 For bookings at Chinaski Club, please click here
La Louve Frankfurt
Named after the French for "wolf", you don't have to hunt very hard to find the fun times at this central Frankfurt venue. One of the most popular nightclubs in the city, La Louve is blessed with cool industrial decor, a phenomenal sound system, and lots of bars so you can sample the wide selection of drinks they have as you get down on the dance floor.
The party mood is nonstop on a night out here, and your well dressed fellow clubbers are almost as good to look at as the professional dancers performing throughout the club. The music is mostly electronic, and although any night here is brilliant, with our concierge service you can get yourself into the VIP section, where you'll have an evening for the ages.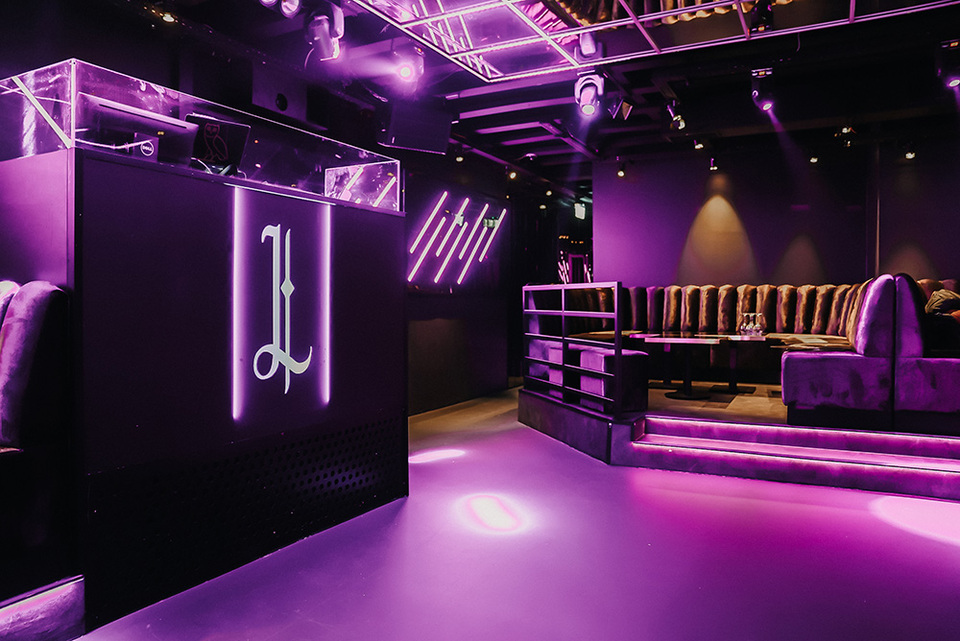 For bookings at La Louve Frankfurt, please click here
---
Join The World's Leading Nightlife Concierge
Get access to the most exclusive clubs, bars and more, save yourself time and let us make all the arrangements for you by becoming a member today.
To learn more, click here >