Great culture, stunning landscapes, perfect weather, and some of the hottest clubs in the world: Spain has it all. Whether you prefer reading Don Quixote, being dazzled by the works of Picasso, or sunning yourself on a gorgeous beach, the southern European country has something for everyone – especially if you like to party.
Even though there's good nights out across most of the land, there's no doubt that three of the top spots for nightlife (and sun) in Spain are Ibiza, Mallorca, and Marbella. If you're heading to one of these incredible locations, or planning to hit them all up, then read ahead for our guide to the best venues in these astounding spots.
Ibiza
What else is there to say about Ibiza? The iconic island has been at the epicentre of the electronic music scene for decades now, and its summer parties are as legendary as they are unforgettable. With that said, there's plenty of fun to be had during the day too.
Tucked away on the east coast of the island is Nikki Beach Ibiza, where you can lounge by the pool while being served ice cold cocktails and top shelf wines, or indulge in a world class meal while performers keep you entertained. There's also a place to park a yacht if you're travelling in style. The vibe is refined but relaxed, and the dress code beach chic, so make sure you're looking fresh.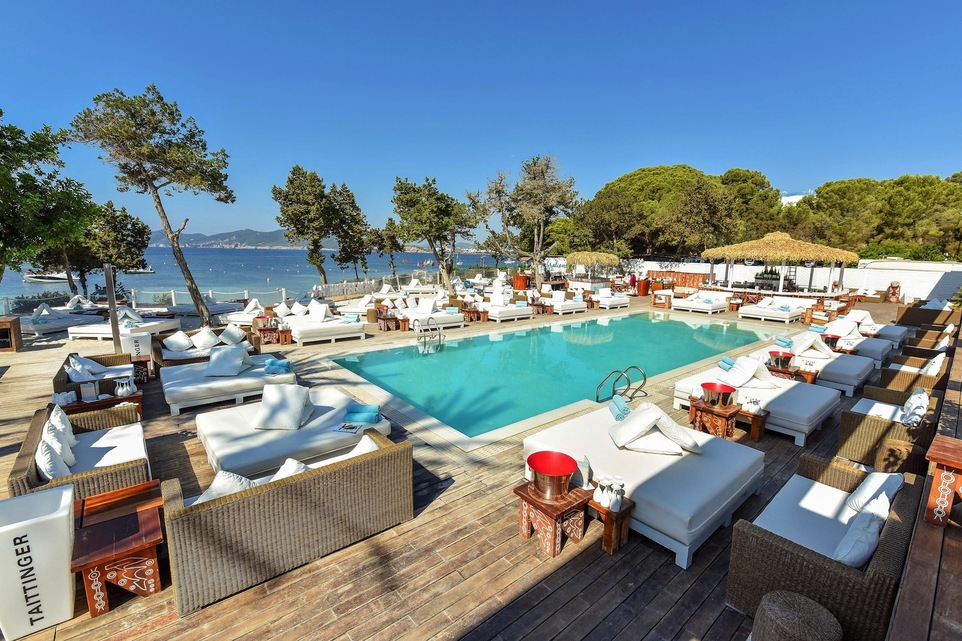 For bookings at Nikki Beach Ibiza, please visit click here
If you're more keen to watch the Mediterranean lap at a golden shore, then Nassau Beach Club is another great option for a day party, as well as being an ideal spot to recover from the night before. The complete beach bar, there's even a dinghy service if you're arriving by water. Here you can tantalise your taste buds with meals prepared by some of the best chefs on the island, and socialise at the busy bar. DJs spin tunes past the sunset too, meaning you can spend the day here until the night begins in earnest.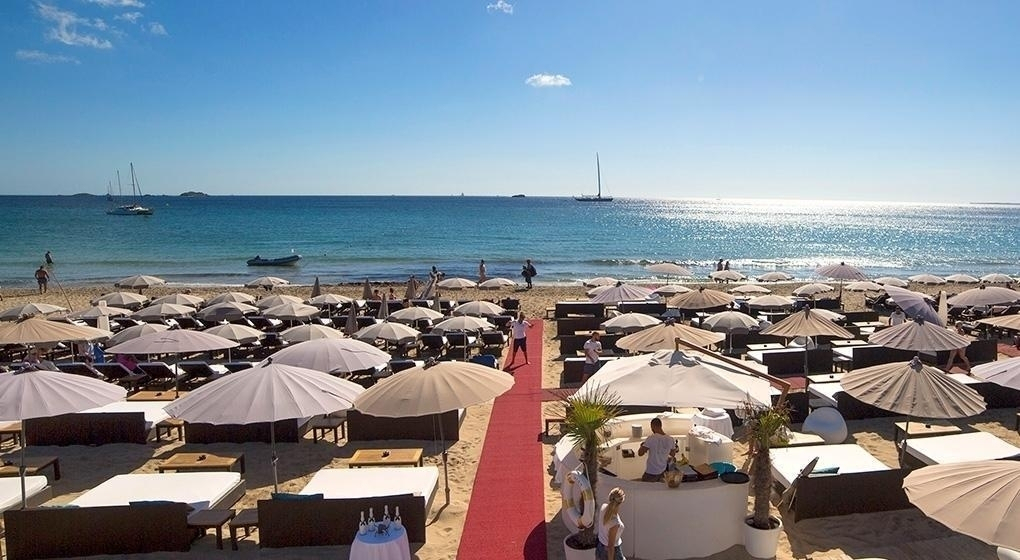 For bookings at Nassau Beach Club, please visit click here
Both of these venues usually fill up fast thanks to their excellent reputations and incredible surroundings. If you're keen to visit, our concierge service will make sure you get a spot, so all you need to worry about is what cocktail to sip on.
When it comes to the real night out, your options are basically unlimited. There's iconic venues like Pacha and Privilege, as well as some new kids on the block. One thing's for sure, though: you'll stay up until sunrise.
Mallorca
Mallorca is an island of contradictions. It's home to the famous (for all the wrong reasons) Magaluf strip, but also has some of Spain's most gorgeous scenery, as well as a few of its classiest beach clubs. Top of that list is Nikki Beach Mallorca. A sister venue to the one in Ibiza, it maintains the incredibly high standards set by all Nikki Beach locations, from its impeccable service to the mouthwatering menu.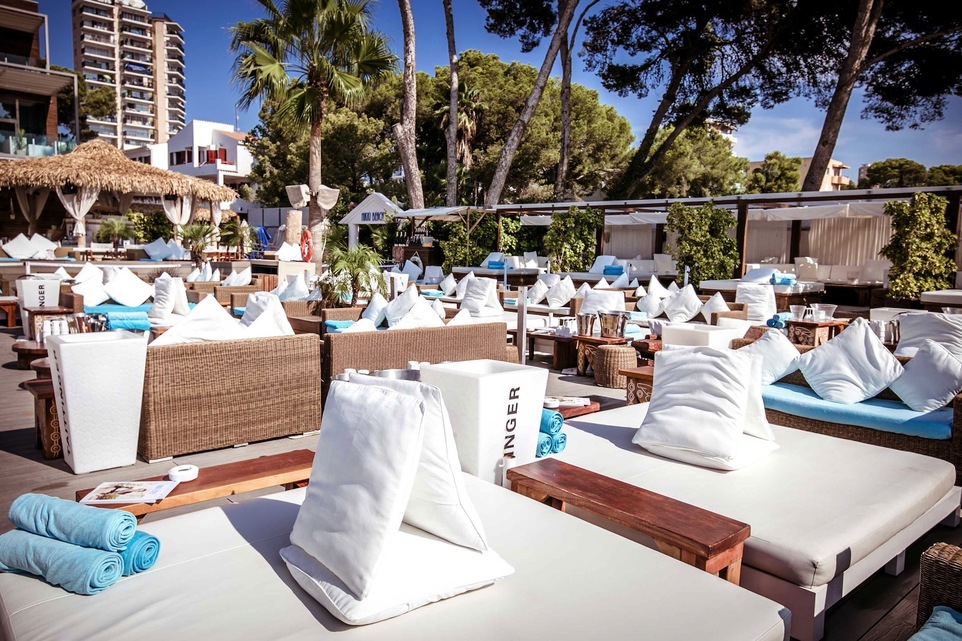 For bookings at Nikki Beach Mallorca, please visit click here
Located just twenty minutes from the centre of the island's capital, Palma, this elegant venue is the perfect place to spend a day unwinding, while also being the ideal spot to get ready for a big night. It's not just chilled cocktails that can cool you down during the day here, as the venue is a stone's throw from the beach, while also being blessed with a private pool. A classy venue like this gets busy fast, but with our concierge service you'll be at the head of the queue.
Marbella
Cerulean seas and bone white beaches: Marbella is a paradise. Even though it sparkles in the sun, at night time a whole new part of the city opens up to those who are searching for it.
If you're looking for a legendary night out, then Pangea could be the spot for you. During the day you can chill on the charming roof terrace with its sweeping views, but as darkness descends the venue becomes one of Marbella's most exclusive and exciting nightclubs. The music is varied, mixing electronic beats with club classics and popular hip hop. The parties host the city's finest crowds, and with our concierge service you'll be able to rub shoulders with them while popping champagne, delivering an evening you'll never forget.
For bookings at Pangea, please visit click here
Another exceptional Marbella nightclub is Mirage. With an unbeatable sound system and the capacity to put on a light show like no other, the venue delivers a clubbing feast every night of the week. The unique decor keeps you amazed as you meander through the space, grooving to what always feels like the perfect tune for the moment thanks to the talented resident DJs who make this place pop off every evening. There's private spaces for the more discerning clubber, including VIP tables, a pool and jacuzzi, and even a secret spot. Book via our concierge service and you'll get the star treatment at this universally loved venue.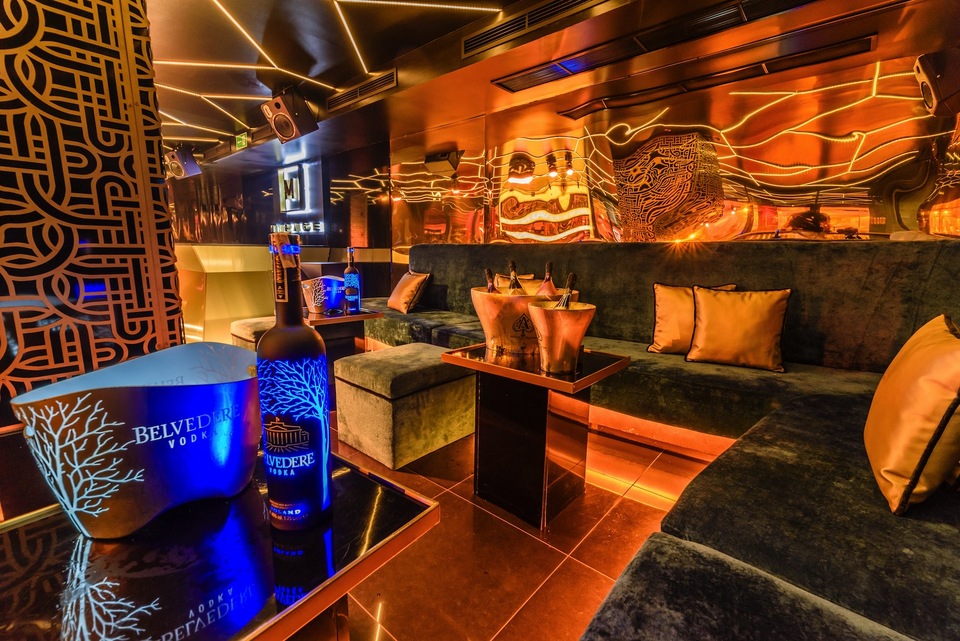 For bookings at Mirage, please visit click here
---
Join The World's Leading Nightlife Concierge
Get access to the most exclusive clubs, bars and more, save yourself time and let us make all the arrangements for you by becoming a member today.
To learn more, click here >