A much-vaunted destination for Germany's most famous, Sylt has remained under the radar as a summer destination for other Europeans for quite some time now, despite its plentiful charms. Whether it's the gorgeous, endless shoreline, the dramatic, plunging cliffs, or the high-end bars and restaurants that cater to your every whim, the long, thin island has plenty to offer. If you're looking for a new destination that combines quality, class, and great nights out, then read ahead for our guide to summer in Sylt.
THINGS TO DO
The main city on the island is Westerland, where you'll find the beach and transport options. With that said, the town of Kampen is just as blessed with cultural institutions as well as some beautiful architecture, the island's highest point (and best views), and its best hospitality options. Lovers of prehistory can head to Denghoog, the largest of the island's neolithic structures, with a history that goes back well over three millennia.
If you're more into nature than culture, then there's plenty to do too. Aside from the 25-mile long stretch of white-sand shoreline, there's also the gorgeous Red Cliffs, and mudflats on the western side of the island. However, with that all said, it's the beach and promenade that's the main draw, and where you'll have the most fun.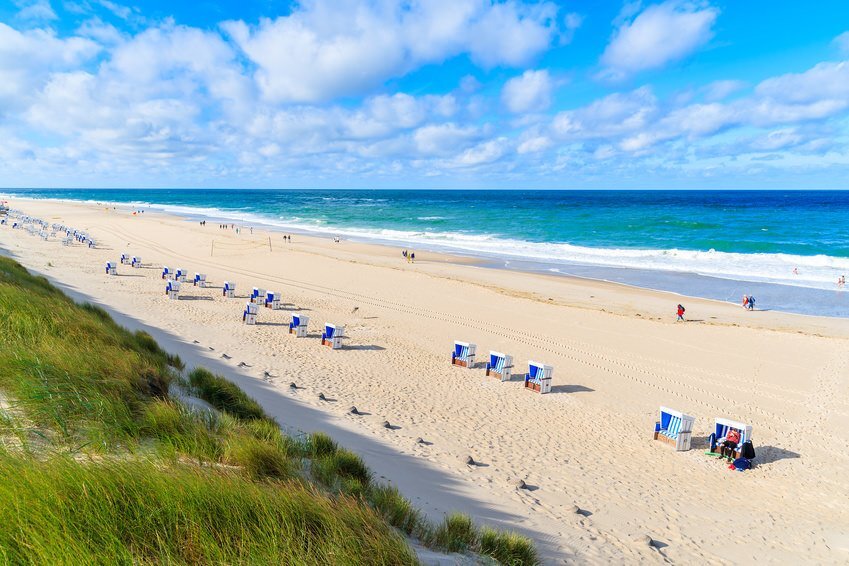 EATING & DRINKING
Unsurprisingly, seafood is a big part of the diet here, with local restaurants serving up fresh fare that would rival anything in the Med. Tourists to Sylt are generally high net worth, and as a result fine dining is a common option, but you can also enjoy cheaper bites if you're just looking for a snack.
Sansibar is one of the premiere hangouts on the island. The beach bistro is known for its Scandi-style dishes and attention to detail, as well as having a selection of wines that wouldn't be out of place in the fanciest spots in Paris.
Those who love a bit of whisky are in luck too. Sylter Trading is a whisky distillery that offers fun tours and plenty of tasting opportunities, so you'll never be short of a drink. If you need something to mop it up afterwards but don't want to compromise on quality, then the restaurant at SÖL'RING HOF Hotel is probably your best option. With two Michelin stars, the food here is to die for, using a plethora of local ingredients for dishes so perfectly crafted they deserve their own Instagram pages. Other starred venues on the island include Bodenorf's at the Laundhaus Stricker Hotel, and the Nordic fusion KAI3.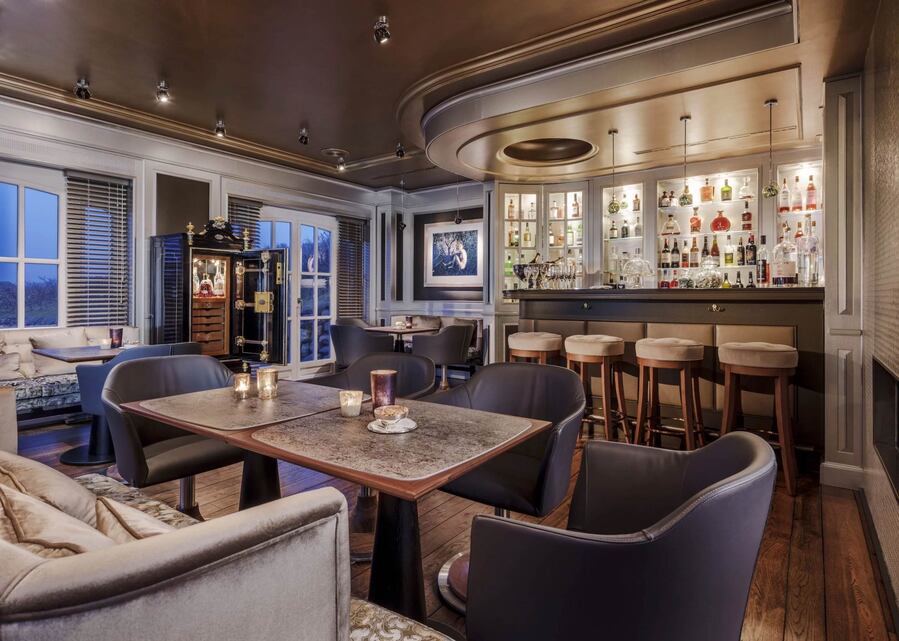 For bookings at SÖL'RING HOF Hotel, send us an email
While Westerland has plenty going for it, Kampen is really where you want to head if you're looking for a lively bar scene. The best beach bar is Buhne 16, known for its great dishes and free-flowing beer, as well as the delightful sea views surrounding it. During the height of summer, it's also famous for its packed, day-long parties, where you can rub shoulders with the island's finest.
Rauchfang is another bar with a refined atmosphere and plenty to write home about. Set within an idyllic garden, it's a great place to sip on cocktails and enjoy some of the tastiest small plates on the island. Follow a tipple here with a drink at Sturmhaube, renowned for its excellent sea and sunset views, and you'll be ready for the night ahead.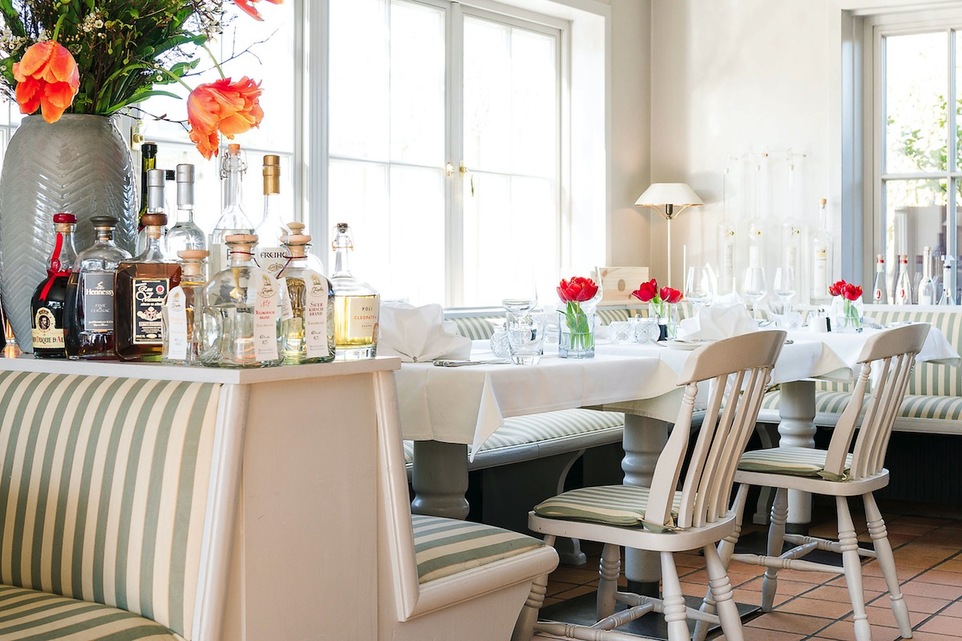 For bookings at Rauchfang, send us an email
PARTYING
As darkness descends over the idyllic island of Sylt, there are a few places that might take your fancy for a big night out. Without a doubt, the best loved of these by our members is Club Rotes Kliff. Originally a piano bar, Club Rotes Kliff has been Sylt's premiere late-night venue for over forty years now, with legendary summer parties that attract guests from all over Germany. Dj's play the freshest tracks and old school favourites, and the drink list is expansive and blessed with some excellent options. If you're looking for an unforgettable night, this is where you'll find it.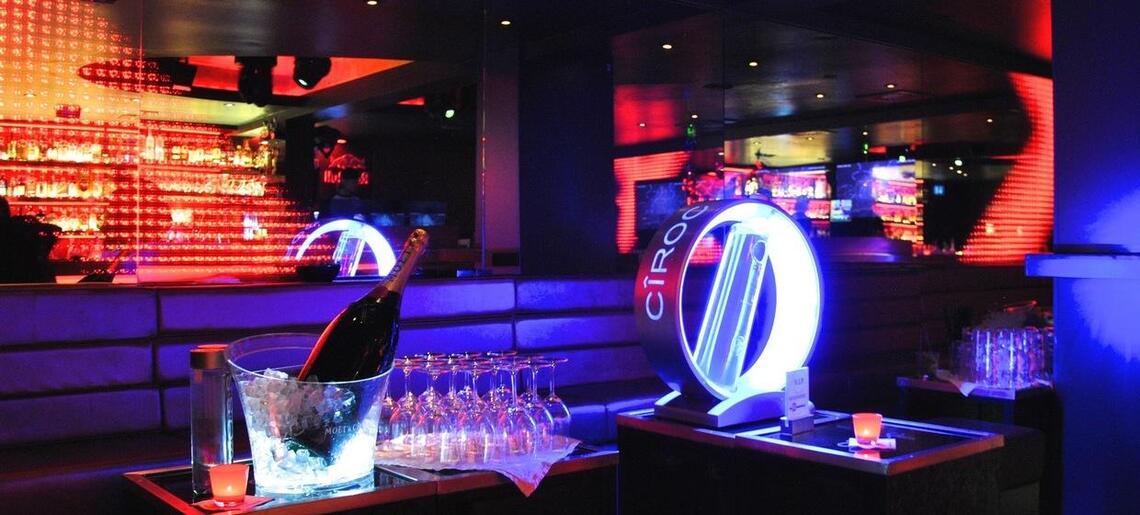 For bookings at Club Rotes Kliff, please visit the Club Rotes Kliff page
While Club Rotes Kliff is the best nightlife destination on this idyllic island, Pony Club is a close second, with parties lasting from the late evening until the last dancer drops. With an outdoor area for long, summer nights, you can mingle and chat with Sylt's ever-glamorous guests, before heading to the pumping dance floor for a big night with bigger beats. Really, the only thing you need to decide is just how long you want to spend dancing the night away.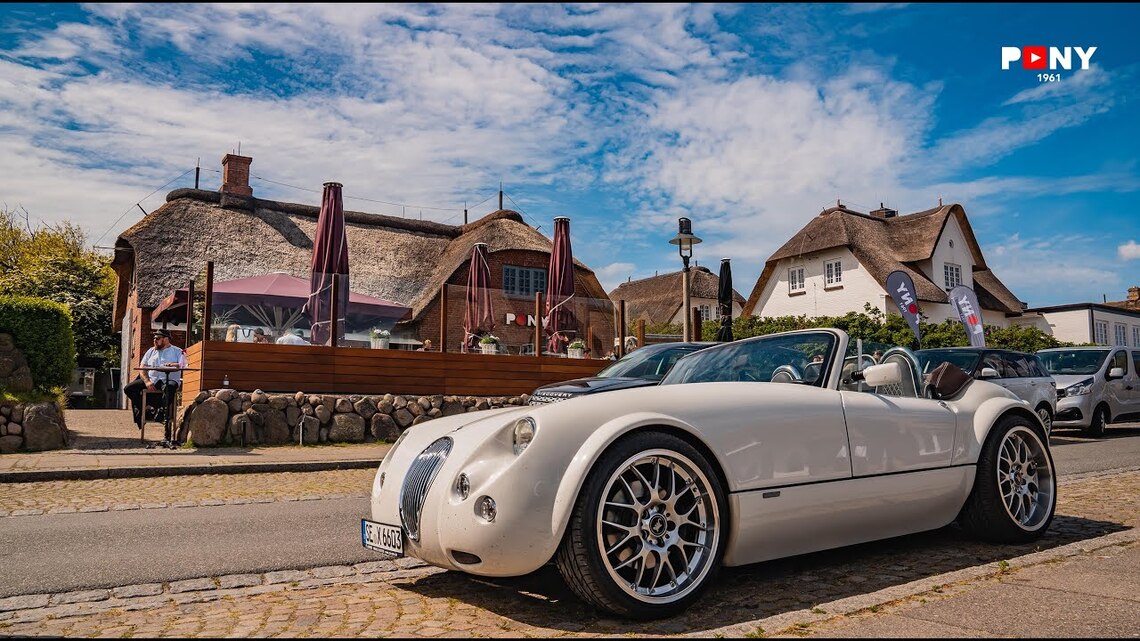 For bookings at Pony Club, send us an email
---
Join The World's Leading Nightlife Concierge
Get access to the most exclusive clubs, bars and more, save yourself time and let us make all the arrangements for you by becoming a member today.
To learn more, click here >