Hamburg is a partying paradise. The nightlife is unparalleled, the streets teeming with activity as soon as the sun descends. But in a city that has everything you could want in nightclubs and more, it can be hard to decide which VIP venue is the best place to spend your time. If you're headed to the northern German enclave and want to make sure you have the best nightlife experience, then we're here to help. Read ahead for our guide to the best nights out in Hamburg.
DIE INSEL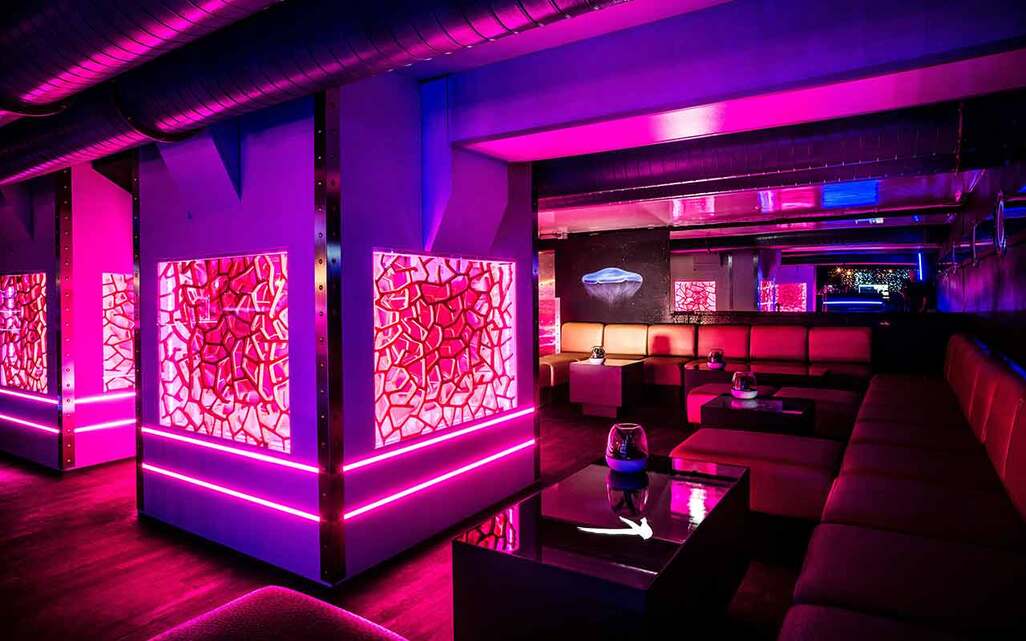 Translating to the island, Die Insel is one of the most unique clubs in the world thanks to its aquarium walls, replete with vibrant fish, but the venue doesn't simply rely on that gimmick. As you enter the club you feel yourself being drawn in by the effervescent creatures surrounding you, and the thumping bass that's only getting louder with every step you take.
When you get inside you'll see a packed dance floor, as well as your table for the evening – in a much less crowded spot, so you can have some privacy between trips to dance. You can have everything from magnums of champagne to litres of high-end vodka arranged to be waiting for you, and if your well runs dry the staff are there to top you up before you've even realised.
The music varies but is always seamlessly mixed by the resident DJs, who know how to keep the crowd electric. Between drinks and dancing you can admire the huge tanks filled with fish and other creatures, making for an unforgettable night out. As one of Hamburg's most popular clubs, make sure to use our concierge service to ensure your spot, like countless of our other members have.
For bookings at Die Insel, please visit Die Insel page
GOLDEN CUT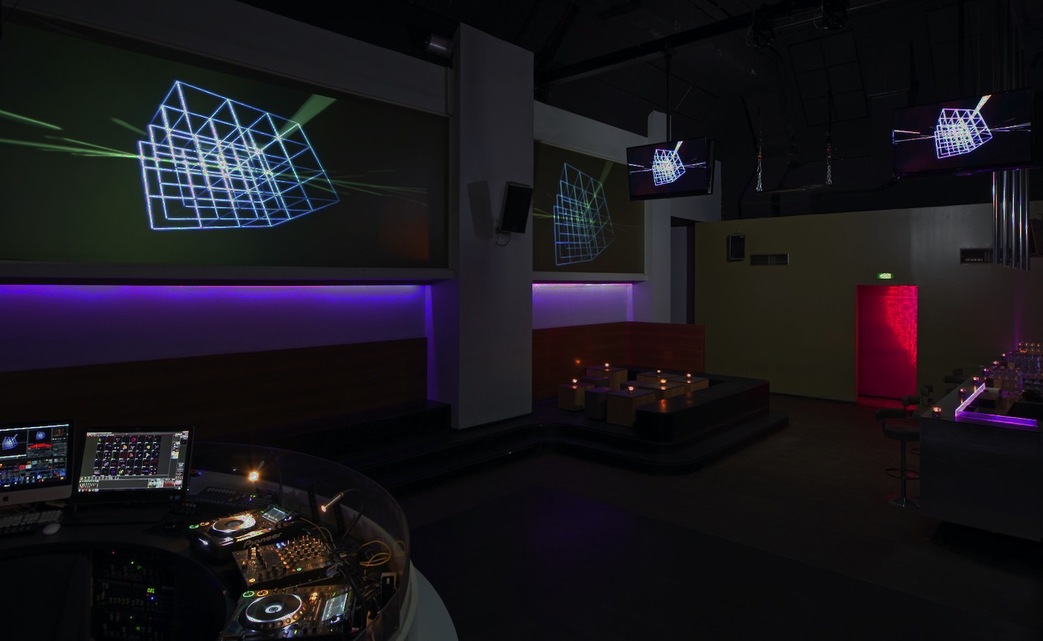 Exclusive, refined, yet not sterile or boring: Golden Cut might be small, but it packs a real nightlife punch. Just a stone's throw from Hamburg Station, it's as central as can be, and is one of the most popular nightclubs in the city. As far as VIP clubs go it looks gorgeous, although doesn't have the opulence of some of its contemporaries. With that said, the futuristic look and sharp decor works perfectly with the laidback, sexy vibe.
The club mostly plays hip-hop and RnB, although the DJs drop electronic tracks throughout the night to keep the atmosphere bumping. The chic crowd it attracts aren't afraid to get down and dirty, and there's always a queue to get in, so make sure to book ahead with our concierge service. VIP booths are available, and are the perfect spot to cool down from the busy dance floor while sipping on top quality liquors – something our members know all about, as it's one of our most popular spots in all of Germany.
For bookings at Golden Cut, please visit Golden Cut page
SKY & SAND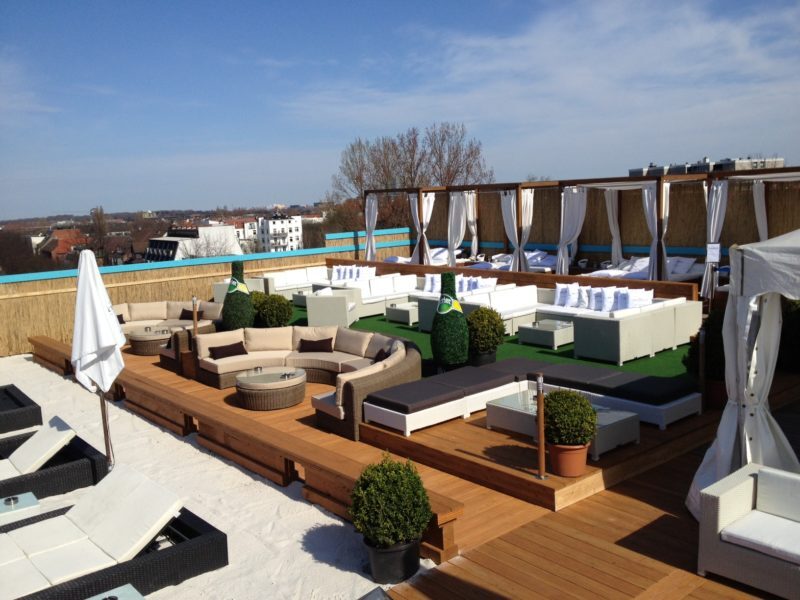 Not just a night out, Sky & Sand Beach Club is somewhere you can spend the best part of an entire day and still come out loving it. During the day it's one of Hamburg's premiere dining and relaxation destinations, and as sunset hits you get to enjoy the astoundingly beautiful view from its rooftop location. During the long, summer months, you can even take a dip in the pool to cool down.
As night blankets the city the vibe at Sky & Sand shifts to something altogether more electric. LED spotlights illuminate the bar area and the crowd begins to buzz with energy. Lip-smacking cocktails flow from the bar to your table, and soon there's a dance floor for those loose enough to throw some shapes. All the while the music remains upbeat but not too intense – the 11pm closing time makes this a venue for predrinks or a calmer night out, albeit with the same touch of class as the other clubs on this list. Book a table through our nightlife concierge service and you'll see why it's so popular among our members.
For bookings at Sky & Sand, please visit Sky & Sand page
THE ROOM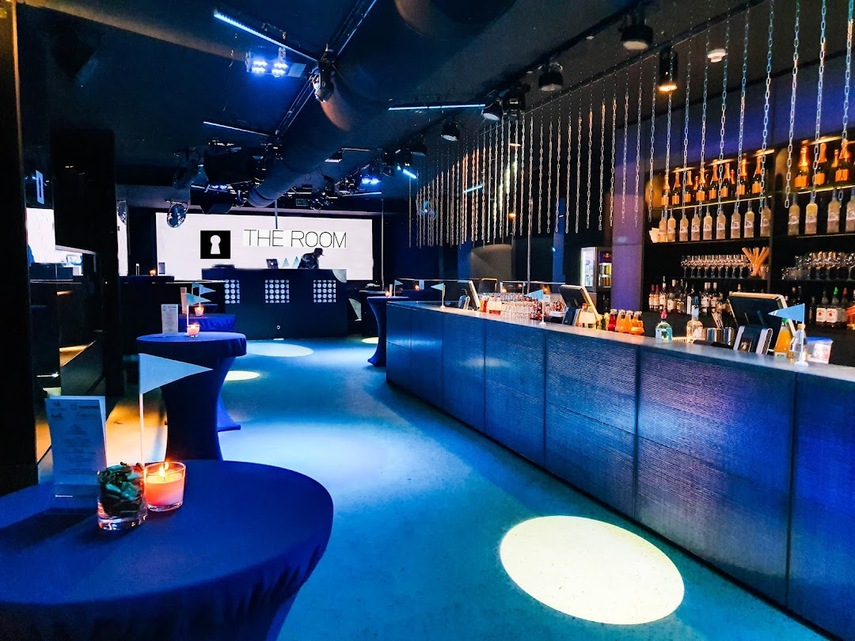 A sleek, chic cocktail bar during the week, at weekends The Room transforms into one of Hamburg's most exclusive nightlife spots. Spread over two floors on Fridays and Saturdays, the quality of service doesn't go down as the capacity of the venue rockets up, so you're sure to still get some unbelievably tasty drinks that go down as easily as they get you tipsy.
The music is mostly hip-hop, although famous live acts are sometimes on the bill, only adding to the incredible energy that The Room always brings. Guestlist is a must, but that can be taken care of by our nightlife concierge, who'll make sure you don't have to queue to get into this premiere venue. One of Hamburg's most loved clubs by its partiers and by our members, The Room is a must-visit if you want a classic Hamburg night out.
For bookings at The Room, please visit The Room page
---
Join The World's Leading Nightlife Concierge
Get access to the most exclusive clubs, bars and more, save yourself time and let us make all the arrangements for you by becoming a member today.
To learn more, click here >