Rio dances to its own rhythm, thrumming day and night with an energy that's unique to this coastal metropolis. In the stylish beachside neighbourhoods you'll see South America's most elegant on parade, frolicking in the crystal clear Atlantic or laden with shopping bags from chic boutiques. In the local neighbourhoods there's sizzling streetside steaks to devour, beautiful people to barter with, and an explosion of life that's just as beautiful as sweeping sea views.
With so much going on, there's no doubt the best way to enjoy this vast settlement is via a bar with a panoramic view of the city. If you're heading to Rio and want to see Sugarloaf Mountain while sipping a sangria, then read ahead for our guide to the best rooftop bars in Rio.
MOONLOUNGE ROOFTOP BAR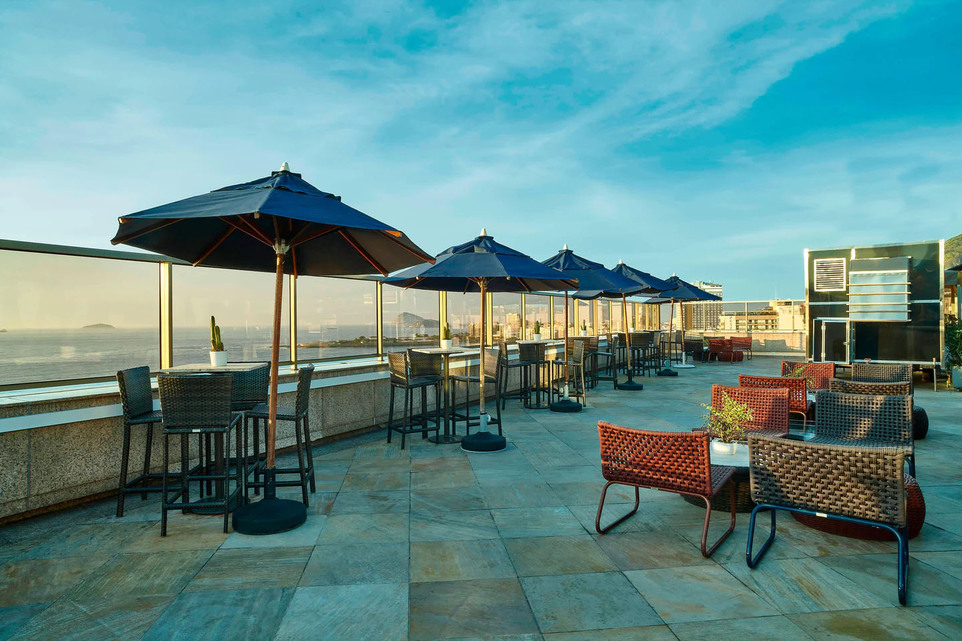 Overlooking the famous, crescent-shaped Copacabana Beach, Moonlounge Rooftop Bar is part of the JW Marriott hotel, but you don't need to be a guest to get up to this premier spot. The perfect place to watch the city and sea shimmer as the sun descends, you can gaze out over the darkening azure waters with some of Rio's best cocktails in hand, or try one of the delightful street food-inspired dishes the chefs produce.
The crowd is usually a mix of young professionals, guests, and tourists looking to begin their night in style, so the atmosphere is ideal for making connections for the evening ahead. With that said, if you're looking for a relaxed drink, there are plenty of quiet corners where you can enjoy looking over the city with a beverage in hand. The only things that are certain with a visit to Moonlounge are gorgeous Atlantic views, fantastic service, and a plethora of delicious but deadly cocktails to sip on.
HOTEL FASANO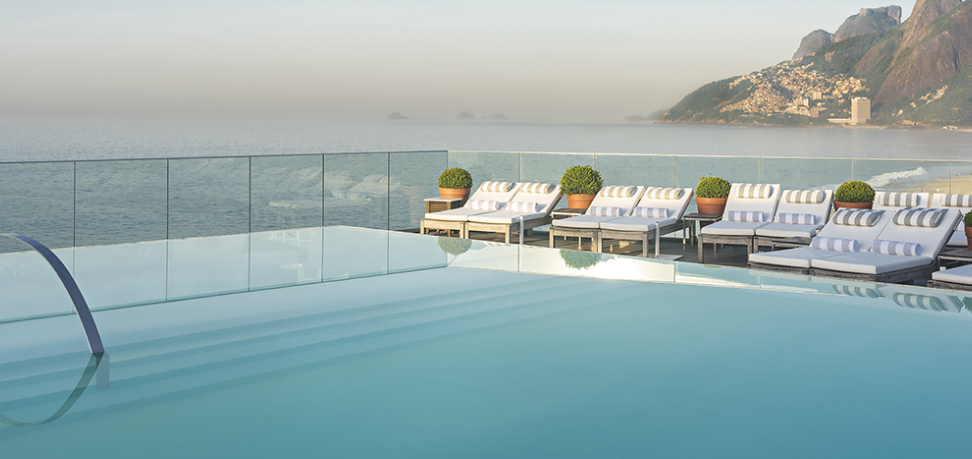 Chic, modern, and idyllic: there's a reason this hotel bar is frequented by Rio's most fashionable crowds, and it isn't just the outstanding small plates, heated infinity pool, and range of drinks on offer. Another spot that's overlooking Ipanema, Espaco 7zero6 is about as close to paradise as one can get on earth, and the owners strive to keep it that way.
The location is perfect come day or night, with far-reaching views over the sea and the city. There's also showers and changing rooms so you can smarten up after the pool - after all, a space like this demands an outfit to match. The glass panelling of the restaurant means you get sweeping views of the hills of Rio, as well as the last of the sun as it shimmers out its final dregs of daylight in an explosion of colour. And, as evening engulfs the city, you can watch it begin to twinkle with life as its residents prepare for the night ahead. What more could you want from a rooftop bar?
ESPACO 7ZERO6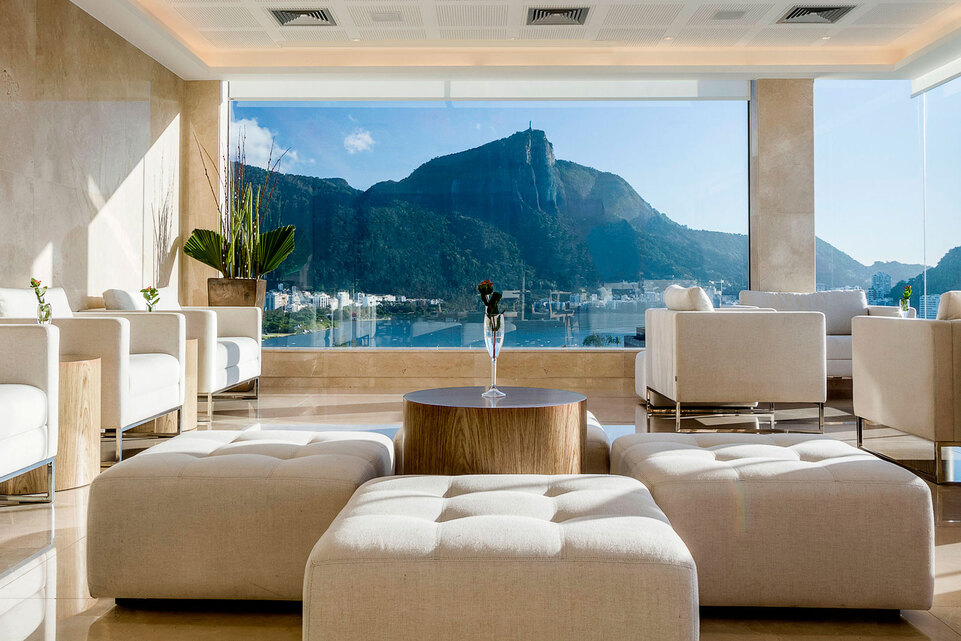 The aesthetics of this bar are a little more rustic and warm than the others on this list, but the quality of food, drink, and view belies any suggestion that it's a step below in class. In fact, many consider Isabel Lounge to be the premier rooftop bar in a city packed to the rafters with world-class venues, which says all you need to know about this special spot.
Overlooking Copacabana Beach, the talented bartenders at Isabel sling signature cocktails and top-shelf shots throughout the day, alongside mouthwatering contemporary Brazilian small plates to soak up the booze. The ambience is refined but not stuck-up, so you'll see powerful men in suits alongside young workers celebrating the end of the day. And, best of all, you get all this with an unparalleled ocean view. A must-visit if you're a lover of rooftop bars.
ISABEL LOUNGE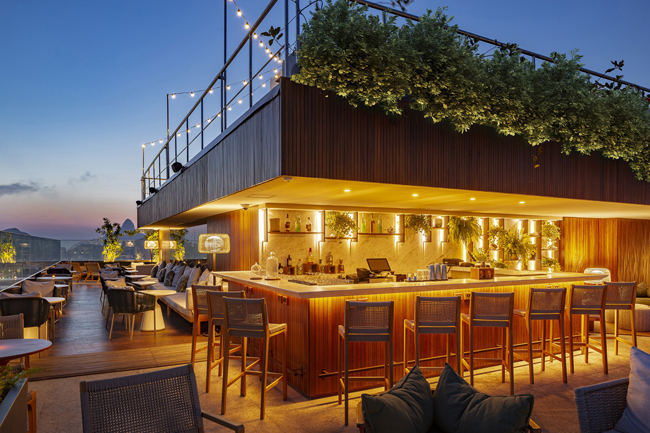 Swanky is the best way to describe Xian. Rio's most exclusive Asian restaurant is known for its refined atmosphere, unforgettable dishes, and sweeping views over Guanabara Way. While the inside seating offers sea and city views, depending on which way you look, there's no doubt the bar and terrace delivers another level of rooftop bar experience, with its comfortable, modern design, and endless views of the vast Atlantic.
An extensive wine and sake list is buoyed by a wide selection of beers and expertly mixed cocktails. While you don't have to eat to book a table here (especially if you're coming during the day for a quick tipple) we'd heavily recommend giving the menu a look-over - the sushi is among the best in the world outside of Japan.
XIAN LOUNGE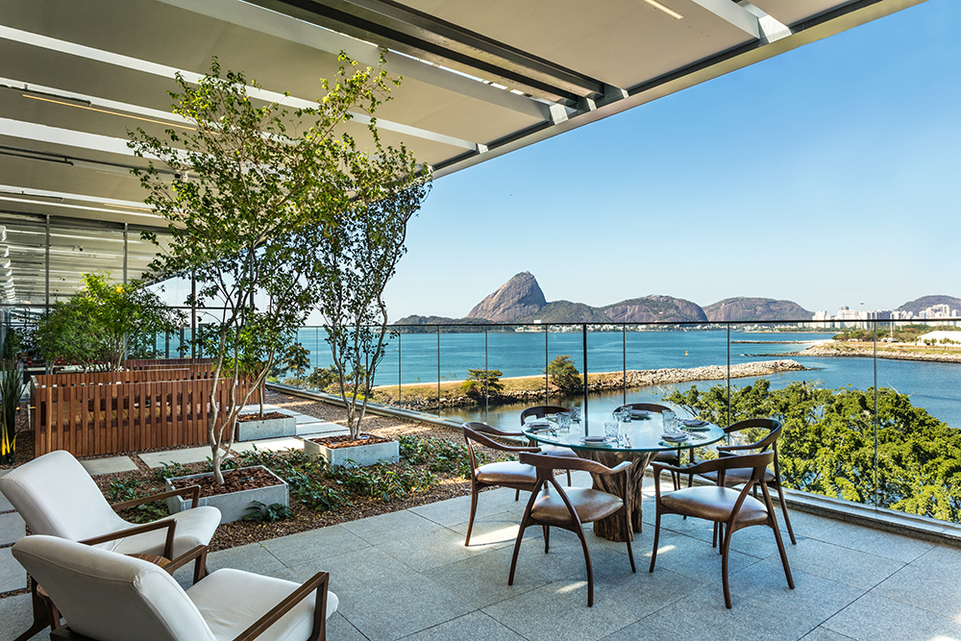 The Nikki Beach brand goes hand-in-hand with sophisticated beach clubs the world over and we love their Mallorca venue for its convenient location and exclusive feel. Just 20 minutes from capital Palma, Nikki Beach Mallorca could not be easier to reach, instantly transporting guests to a chic yet lively day party venue.
Mallorca is a foodie paradise and Nikki Beach is no exception—indulge in mouth-watering dishes and an extensive menu of cocktails and mocktails, with white Balearic sand at your feet. Chilled beats and breezy summer house music set the tone for Nikki Beach's world-famous day parties, an ideal mix for dancing, dining or kicking back and watching the waves. Spend a day here and we promise you'll want to return.