Known for its idyllic beaches, stylish locals, and unmatched clubbing scene, Miami is one of the best party destinations in North America. With picture-perfect weather year-round, it's never a bad time to visit Magic City, but if you've only got a weekend to be enchanted by Florida's second-largest settlement then have no fear: we're here to give you the lowdown on the best way to spend 72 hours in Miami.
Friday
After landing at Miami International Airport, you're glad you put on sunscreen as you whack on your shades to keep out the furious sun. A classic yellow cab is waiting for you as you stride out of the air-conditioned airport and into the gorgeous heat, and before you know it you're at the incredible Hyatt Centric South Beach, overlooking Miami's most famous stretch of shoreline.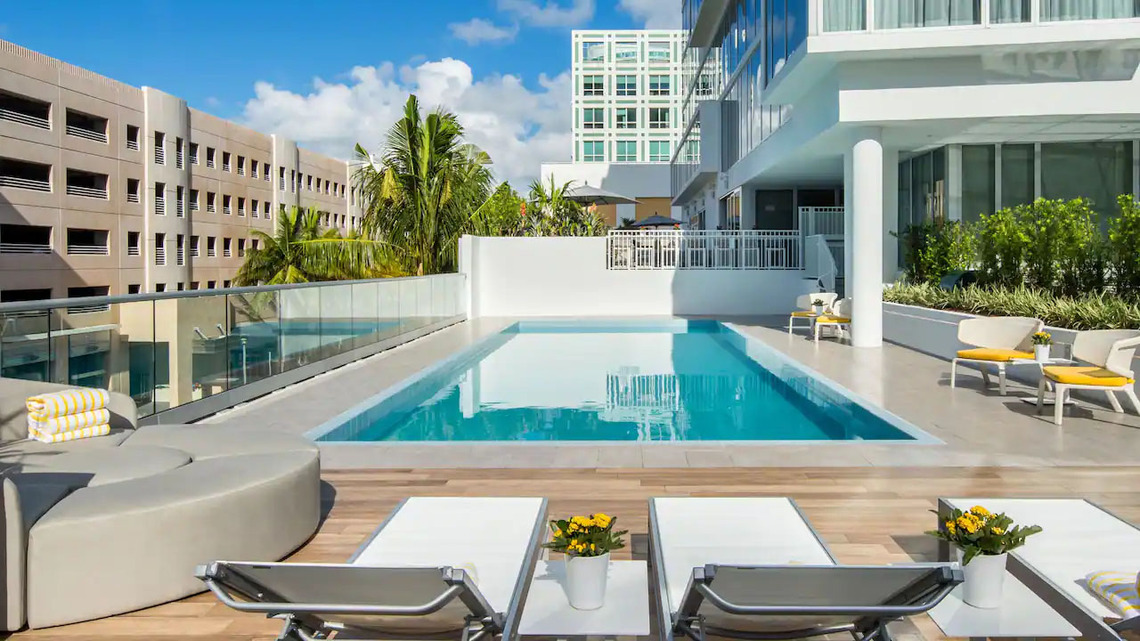 (For bookings at Hyatt Centric South Beach, please click here to contact our concierge)
You feel the soft lilywhite linen of your bed for the next two nights and know you'll rest soundly - but sleep is for later. For now, you take a quick shower in the luxurious bathroom, before you put on your swimsuit and something light to cover it, because you're headed out to the world-famous South Beach.
You wander through boutique stores and past laid-back bars, stopping for a browse or a quick thirst-quencher. After a couple of hours of this the call of the sea becomes too strong, and you step onto the sandy shoreline before taking a dive in the cooling Atlantic. The sun is still strong even though it's the late afternoon, and you could stay out here until it falls over the horizon. But you have to head back to your room to spruce up, because your dinner is at one of Miami's most exclusive venues: Bagatelle.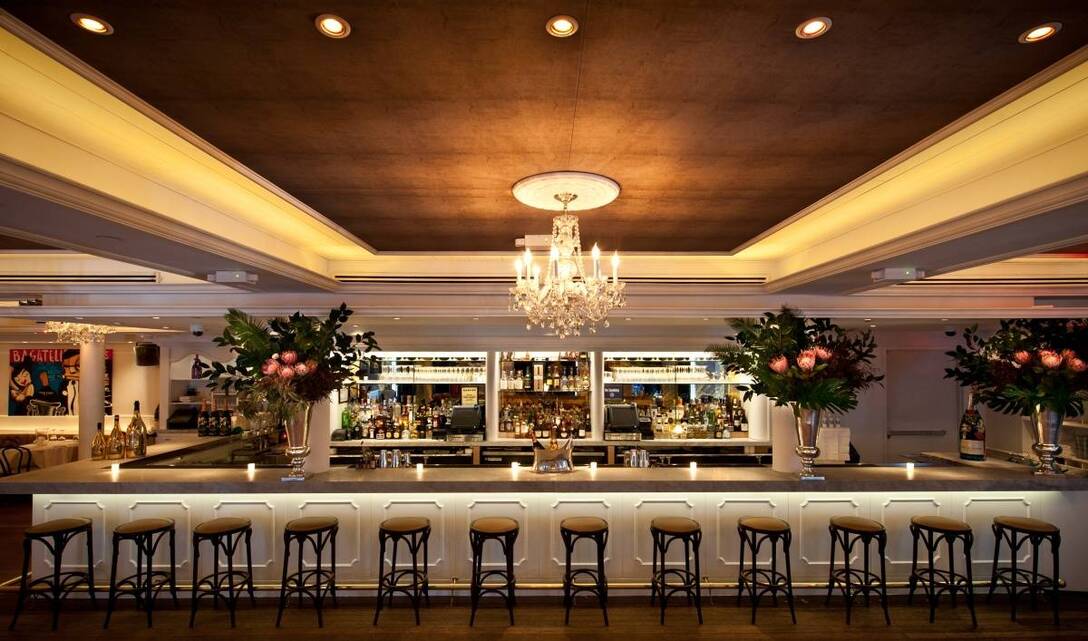 (For bookings at Bagatelle Miami, please visit the Bagatelle Miami venue page)
It's only a three-minute walk from your hotel to the South Florida outpost of this iconic bar and restaurant, but when you step inside it's like you're transported to the French Riviera. You glance at the menu, but you already know which of the Mediterranean-inspired delights you'll be indulging in. You order a couple of signature cocktails, devour the delicious plates that get delivered to your table, then sit back and savour the flavours.
The drinks continue to flow, and the DJ starts spinning all the right tracks to get you in the mood for what's guaranteed to be a big night. Suddenly it's 1am, but you're not worried: you're on the guestlist at LIV, one of Miami's most exclusive clubs. It's a ten-minute cab before you're being led past the line of wannabe partiers right into the heart of this infamous establishment.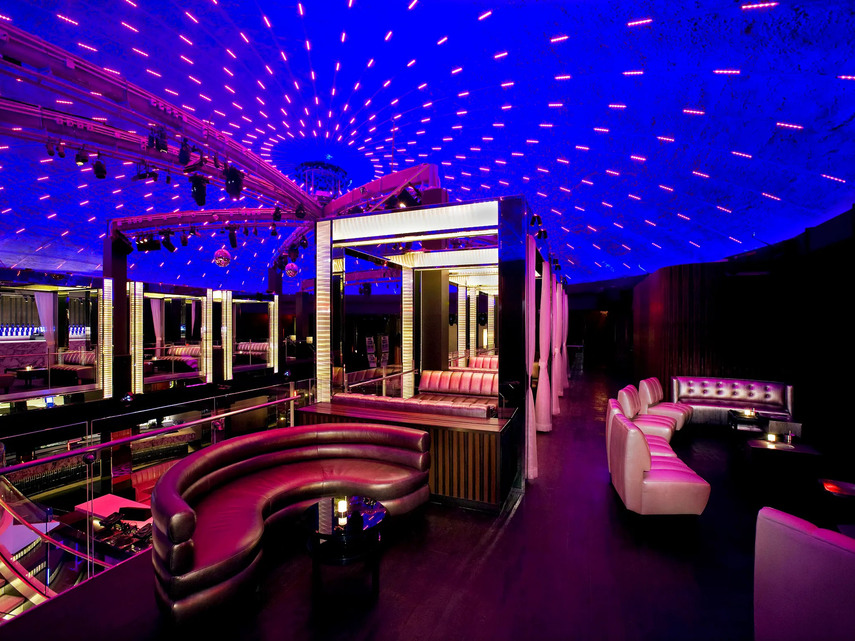 (For bookings at LIV Nightclub, please click here to contact our concierge)
You're hit by a wall of sound as you enter, but even more impressive are the opulent surroundings. You're led to your table and are handed some top shelf bottles to start the party. The next few hours are a gorgeous blur of colour and light, and when you get back to the Hyatt the sun is already peaking over the sea. But, even so, the comfortable bed means you soon nod off.
Saturday
After complimentary breakfast and coffee to kick some life back into you, you head back out to South Beach to lounge under the baking sun and dive into the cool ocean to finally banish that hangover. After a quick, light lunch from one of the dozens of great cafes lining the shore, you head north to the Miami Design District, where you can admire sleek architecture and check out the latest trends while meandering through the boutiques of some up-and-coming fashion and design brands.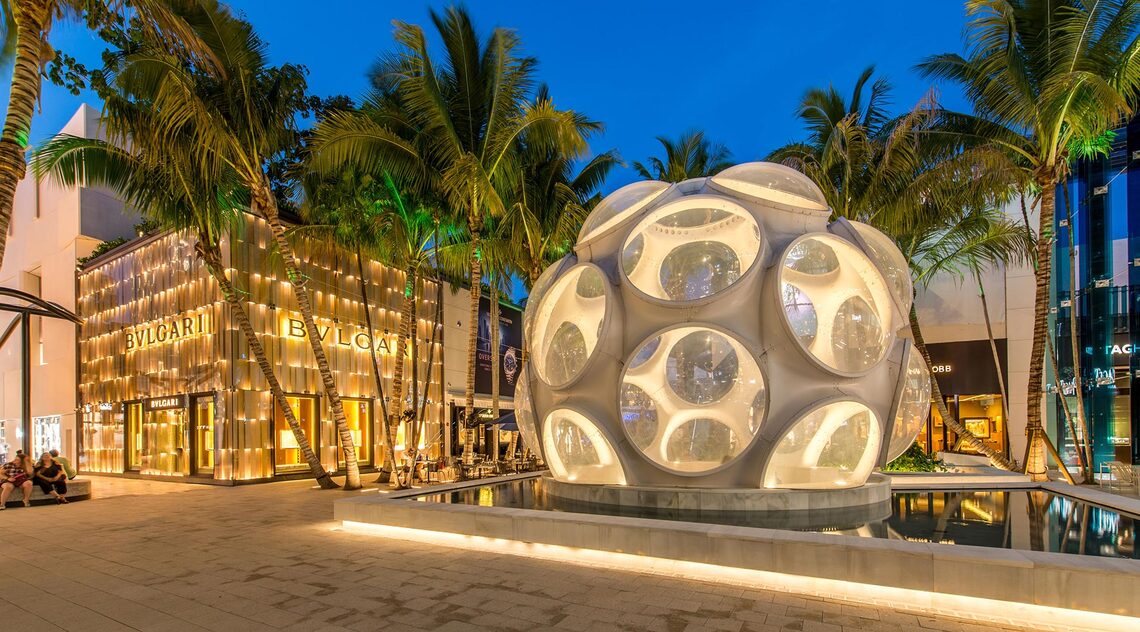 (Miami Design District)
On the way back towards the beach you decide a bit of culture is needed, so you stop off at the Perez Art Museum. You explore the bright, airy institution, taking in the unique works they have on show. A day of being on your feet has made you hungry again, but luckily, you've got a reservation at Stubborn Seed, highly touted to receive Miami's first Michelin Star.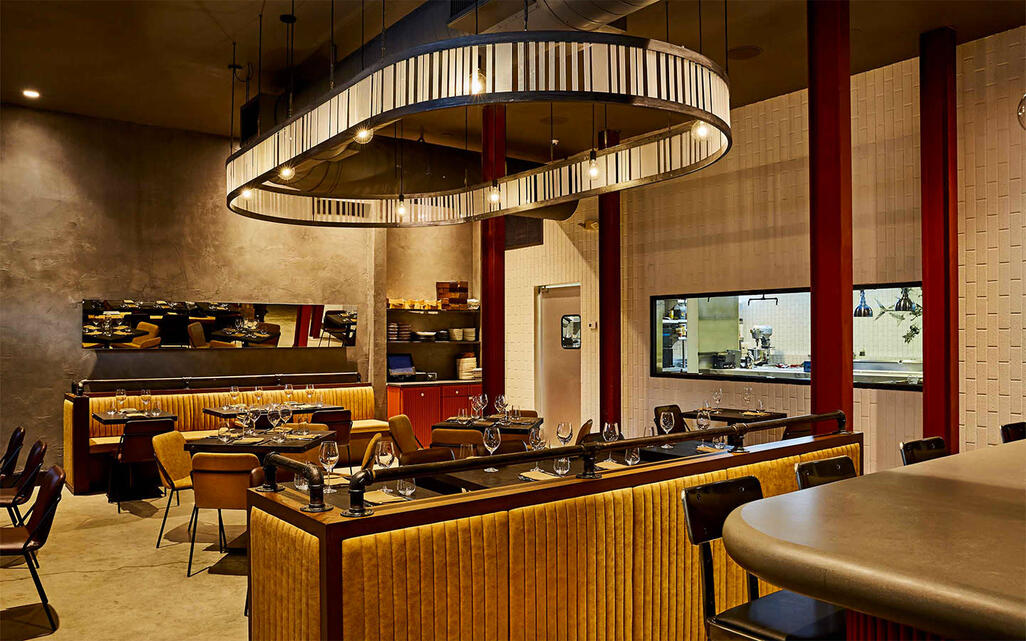 (For bookings at Stubborn Seed, please click here to contact our concierge)
Naturally, you've selected the 8-course tasting menu, and it is truly divine. The wine pairings are perfect, adding a zest to the experience. After a post-dinner drink, you take a quick cab back to Bagatelle to soak in the atmosphere, and to get in the right headspace for the upcoming night: you need to be on top form because you've got a table booked at the ever-popular E11even.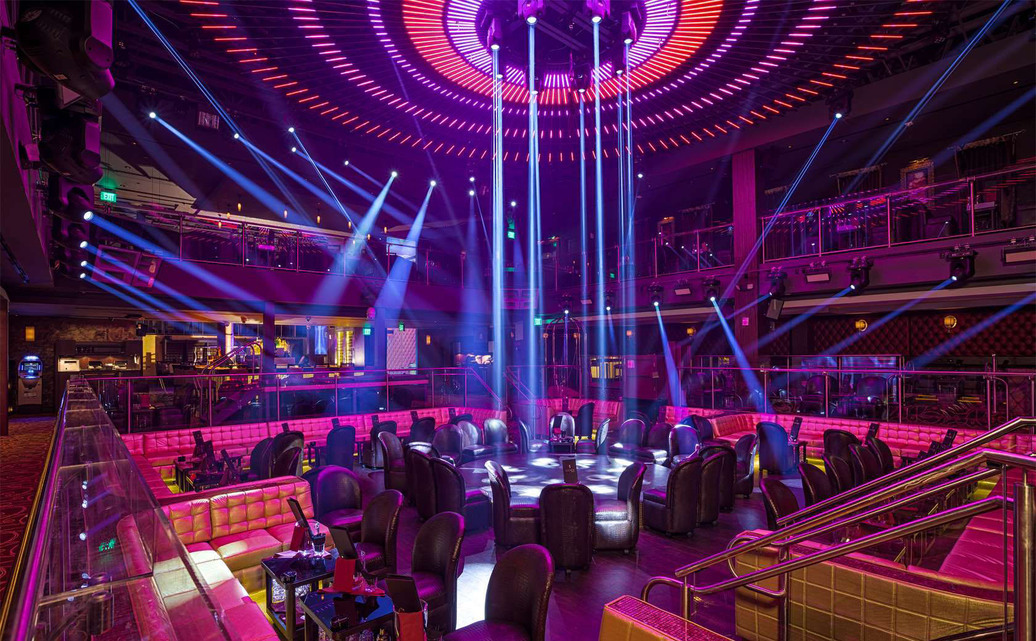 (For bookings at E11even, please click here to contact our concierge)
The atmosphere as you walk into E11even is electric, with performers putting on a massive show while Miami's most glamorous dance beneath them. You're whisked to your table but after a couple of drinks you're ready to hit the dance floor, where the DJ keeps you pounding your feet until it's 5am and time to head back to the Hyatt. You could carry on, but you know you've only got a day left to explore the rest of what Miami has to offer, so you gratefully drift into unconsciousness.
Sunday
There's no more gorgeous spot in Miami than where you spend the morning: Fairchild Tropical Botanic Garden. It's a long taxi from South Beach, but after walking through the greenery you feel refreshed. From there, you take a cab back into the heart of Miami and check out Wynwood Walls, one of the most famous urban art destinations in the world.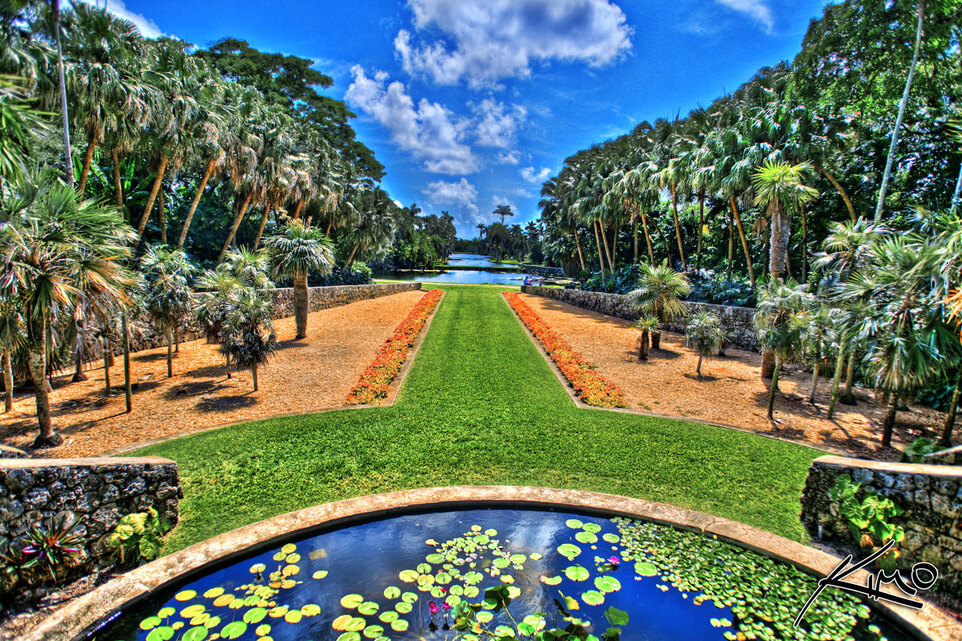 (Fairchild Tropical Botanic Garden)
Feeling peckish, you grab a cab to Forte dei Marmi, Miami's premiere Italian restaurant. Take your pick from the pan-Italian menu because each dish is something special - as are the options on the expansive wine list. After stuffing yourself you head back down to South Beach for one last afternoon under the gorgeous Miami sun, either lounging on the sand or at one of the beachfront bars that line the shore, if you're still up for a drink.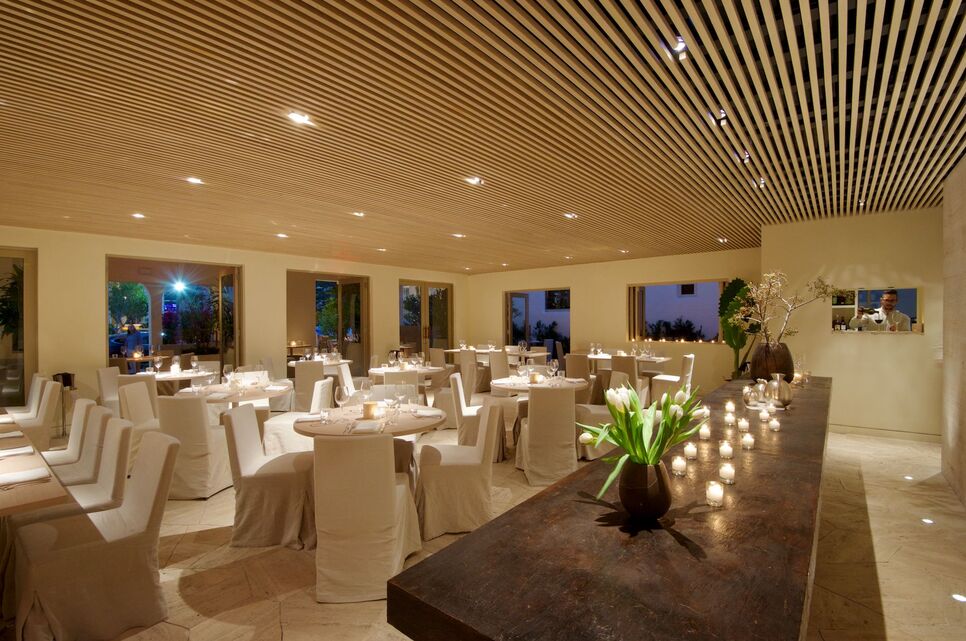 (For bookings at Forte dei Marmi Restaurant, please click here to contact our concierge)
Thankfully, you booked a late flight out, so you get to stay for dinner. This means a visit to the much-vaunted NAOE, Miami's best Japanese restaurant. The omakase is a must-eat, supplemented by their home-brewed beer. Even in your party-worn state the food is something special, and you're still daydreaming about it as you board your flight a couple of hours later. The plane takes off and Miami disappears beneath you, but all you're thinking is when you'll be able to return.