The best nights out always include great food, great music, and great people. In Barcelona there are a wealth of establishments that have all three, so you can delve into an unforgettable dinner before partying with the city's finest in seaside venues or clubs with sweeping city views.
If you're keen to spend your night in a venue that delivers on both the culinary and party side, then read ahead for our guide to the best spots for dinner and dancing in the Catalonian capital.
GATSBY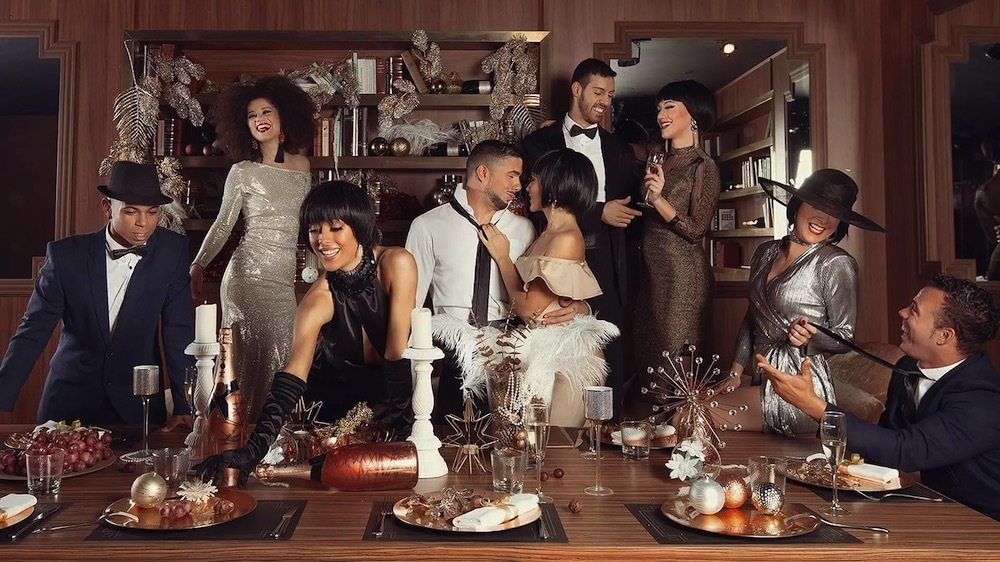 Mediterranean food and a Gilded Age aesthetic might not seem like they should work together, yet at the lively Gatsby you'll be wondering why nobody's combined them before. Glitz and glamour are the driving forces behind this Barcelona establishment, where you have to dress to impress if you want in. Once you're through the doors you're swept into an unforgettable world of live music, sizzling plates, and one of the city's best crowds.
It's not just the live shows and incredible sound system that makes this place special. The drinks list is full of the sort of brands that enhance any night out, and once the incredible show is over you have the chance to cut loose yourself. And, of course, the menu is second-to-none, with a focus on fresh ingredients and a wealth of talented chefs to bring it all together. An unmissable experience that our members always adore.
Gatsby is a featured Finest Clubs venue, click here to learn more.
For bookings, visit the Gatsby page and book online.
PACHA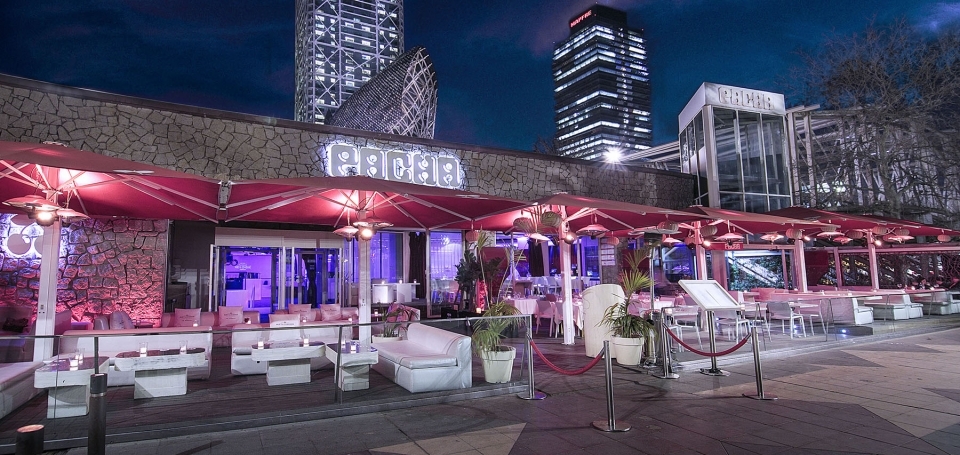 A waterside restaurant overlooking Barceloneta beach during the day, and one of Barcelona's premier dancing spots as the sun goes down, Pacha is an institution in the city and for good reason. The Oriental/Mediterranean fusion menu is executed perfectly, with unique flavours paired with idyllic surroundings and a refined atmosphere. And, of course, the cocktail menu is second-to-none, so you can whet your appetite with a perfect aperitif.
After you're fed and watered, you can head down the spiral stairs to one of Barcelona's most exclusive nightclubs. The music varies depending on the night, but you can always be sure of a DJ who reads the crowd perfectly, as well as a group of well put together revellers to enjoy the big beats alongside. And, if you need a break from the heaving dancers and a bone-shaking sound system, the serene outdoor area is the perfect place to chill out.
CDLC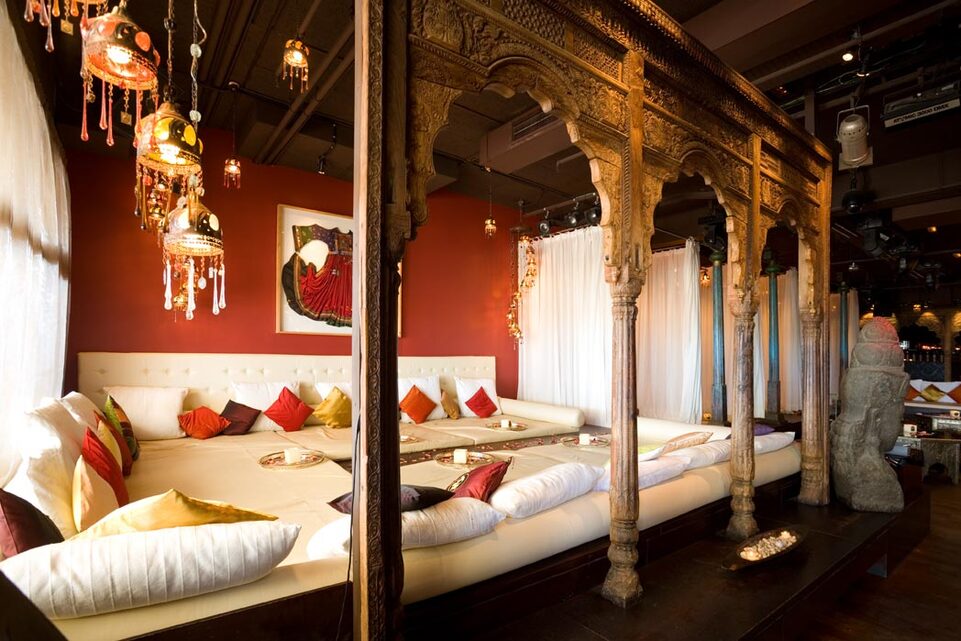 Eclectic, classy, and never predictable: CDLC delivers beachside eating, top-class cocktails, and parties until the early hours. The food here is a combination of various Mediterranean cuisines, with a deft mix of North African and European dishes that will keep even the most discerning of eaters happy. The outdoor terrace is surrounded by lush plant-life and the décor is comfortable but refined. The indoor seating is just as delightful, with a large, airy space keeping everything light and fresh.
As darkness descends you can head down to the night club section of the venue, where you're hit with a wall of sound and plenty of people looking for a fun time. DJs play house favourites that are enjoyed by locals and visitors alike, and the drinks flow freely. Bottle service is a must here too, if you're keen to avoid the pulsing crowds that call this venue home every evening. There's a reason our members love this spot, and once you're in the thick of it it's easy to see why.
CDLC is a featured Finest Clubs venue, click here to learn more.
For bookings, visit the CDLC Barcelona page and book online.
OPIUM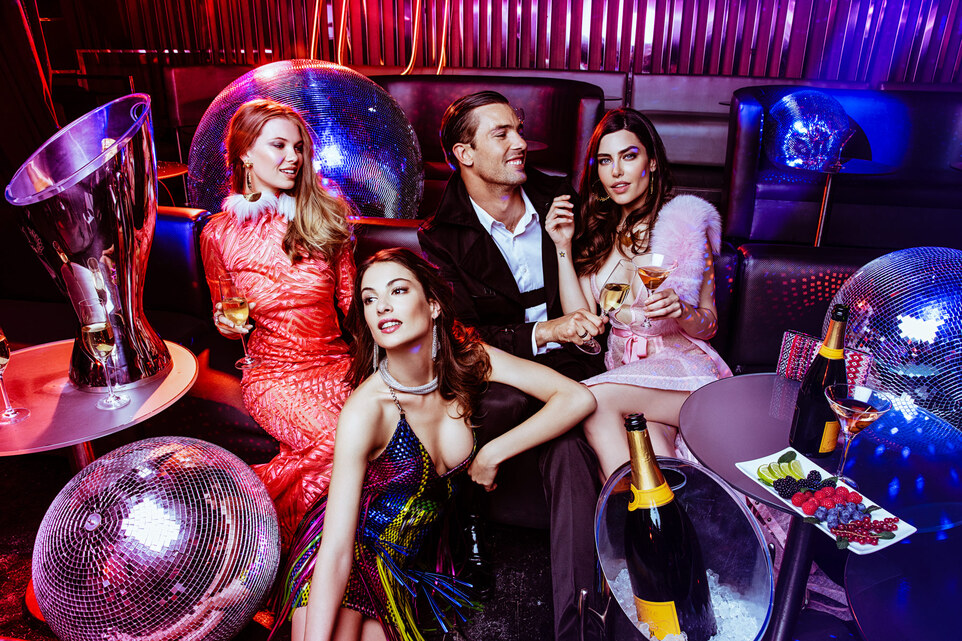 Another seaside spot that lies in the shadow of the glamorous casino, a night out at Opium is anything but a gamble. The restaurant has a focus on pan-European food, and the locally caught seafood is a particular highlight, as is the Catalonian-reared meat (especially the pork dishes). The restaurant has a mixture of indoor and outdoor seating, the latter of which delivers sweeping views of the Mediterranean to enhance the already incredible experience of eating here.
While the restaurant is second-to-none, the club manages to somehow surpass its quality. No matter what night you head to the venue, you're sure to get right in the partying mood. And with the club being open until sunrise, it can feel like the good times will never end. Booking in advance is heavily recommended at Opium – it's one of Barcelona's most popular nights out, and once you visit you'll see why.
SHOKO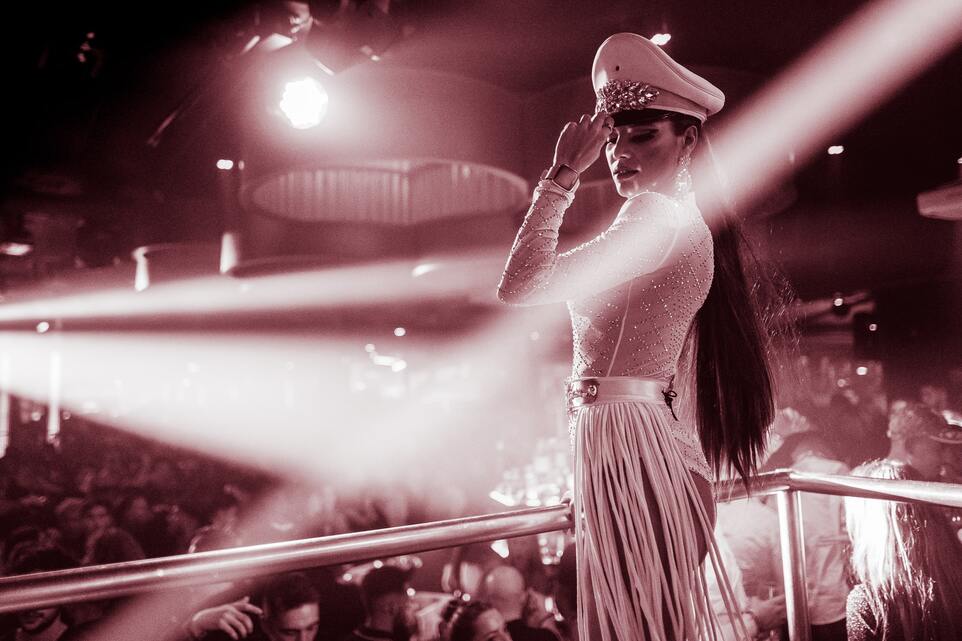 In the charming Barceloneta neighbourhood lies Shoko, a fusion restaurant and bar that produces some of the best Mediterranean and Asian cuisine in a city known for a plethora of both. The food is not only prepared by some of the best chefs in the city, but also using locally grown produce, giving it a depth of flavour that is unmatched anywhere else. Combined with a gorgeous sea view terrace, it's easy to see why our members love this spot so much.
As the plates are cleared and wines become cocktails, the club section of the venue opens to much deserved fanfare. Often included on lists of the best clubs in the world, it's an exclusive venue to get into that usually requires prebooking and dressing to impress. Once you're in though, you'll see some of the best artists and DJs to grace these shores, as well as be surrounded by an unbelievable crowd who make the night even more special. A great night out in every way.
Shoko is a featured Finest Clubs venue, click here to learn more.
For bookings, visit the Shoko page and book online.