While the rush you get from taming a black run is second-to-none, there's no doubt that one of the best parts of any holiday on the slopes is the apres-ski. The Alps have long been a favoured destination for those who love slaloming down mountains, and the fashionable crowds you get in the best resorts make for a nightlife scene that's as good as any major big city. If you're wondering where to stay on your next ski trip, and want to make sure you're surrounded by VIP nightclubs as well as fantastic runs, then read ahead for our guide to the best nightlife in our favourite Alpine destinations.
CLUB TAKE FIVE - KITZBUHEL
Austria's classiest ski resort, Kitzbuhel is the sort of place people go to be seen, but is also home to some of the most challenging runs in the Alps. With boutique stores lining its streets to match the fashionable crowds who come during the winter season, it's no surprise that the town's main nightclub - Club Take Five - is just as exclusive as its surroundings.
Situated a stone's throw from the town's casino, Club Take Five has been the beating heart of the Kitzbuhel nightlife scene since 1983, and has only aged like a fine wine. Stylishly decorated, this nightlife giant is staffed by excellent mixologists and attentive wait-staff who'll know when you need a refill before you do. Table service isn't necessary to get in, but if you want to feel like a VIP then it's worth booking ahead through our concierge service and getting the star treatment you deserve.
It's not just the cool venue and incredible staff that make Club Take Five so iconic. The sound system is powerful enough to cause an avalanche, and the local and international DJs that spin the decks always know just what to play to get the club jumping. If you're looking to visit one of the best nightclubs in the Alps, then you need to visit Club Take Five.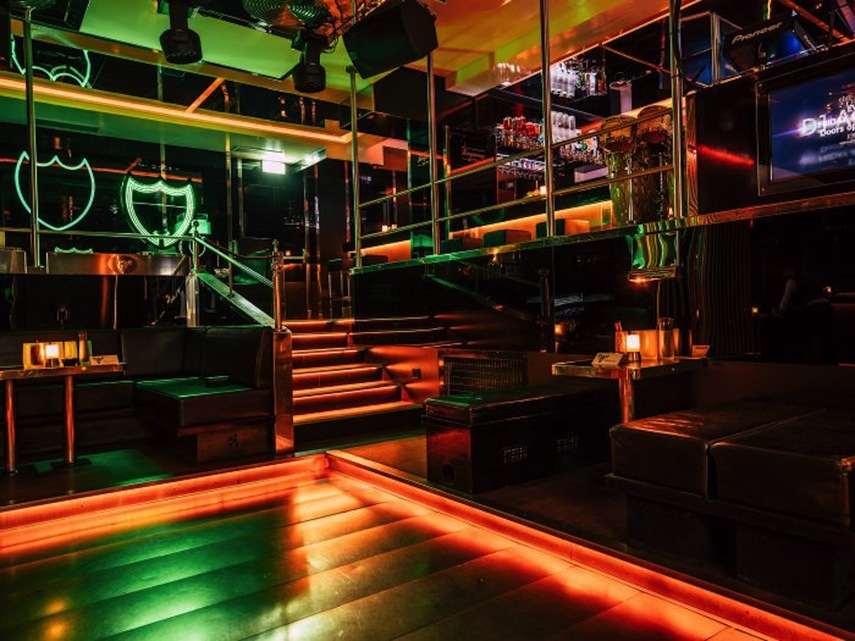 For bookings at Club Take Five - Kitzbuhel, please visit the Club Take Five - Kitzbuhel page
LA FOLIE DOUCE - VAL D'ISÈRE
Straddling the French/Italian border, Val D'Isere is home to the best off-piste runs in the Alps, but is also known for its phenomenal apres ski options and lively atmosphere in town. The excellent nightlife is centred around the Avenue Olympique, but the bars and restaurants around that bustling stretch of road are just a precursor to the best venue in Val D'Isere, which lies a short walk north: La Folie Douce.
Open from the early afternoon until well beyond the skies being painted black by night, La Folie Douce is an outdoor venue at the bottom of several of the most fun runs in the resort, meaning you can ski right into the party. While you might begin your fun here during the day, there's no doubt you'll stay until the disco lights come on thanks to the flowing drinks, beautiful crowd, and great vibe.
With a thumping dance floor as well as a few quieter spots if you're just looking for a winter warmer, there's something for everyone at LFD (as it's affectionately known). One thing's for sure: if you want a fun nightlife experience, you'll get it here - just make sure to book ahead through our concierge service for guaranteed entry.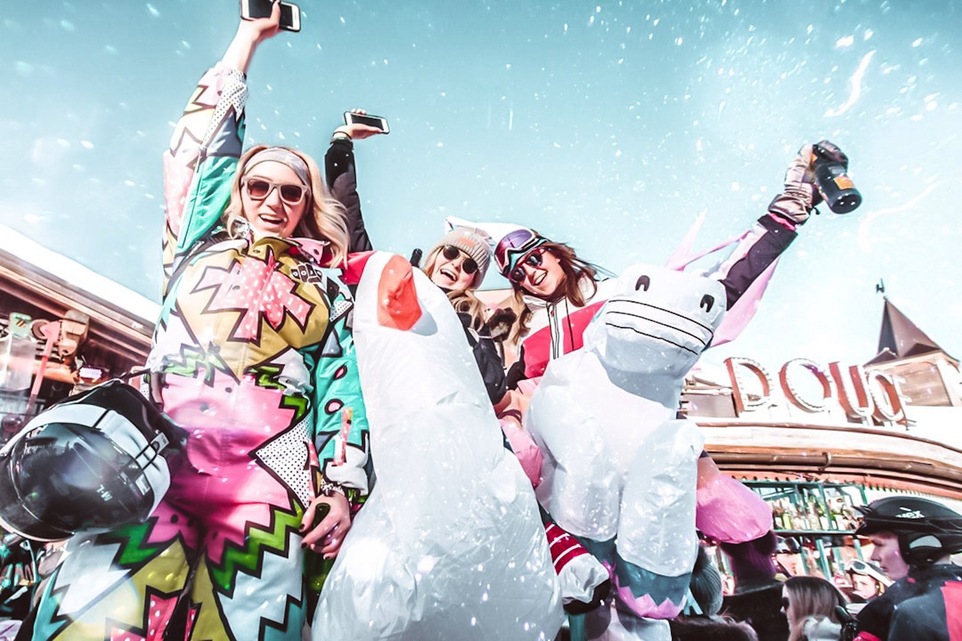 For bookings at La Folie Douce - Val D'Isère, please visit the La Folie Douce - Val D'Isère page
L'ETOILE VERBIER
With some of the most dramatic views in the entire Alps as well as some of the most exhilarating slopes to race down, Verbier has long been considered a dream destination for European skiers. And that means the nightlife is also among the best in the mountains, typified by the effortlessly cool L'Etoile.
Table service is a must here, because during the season the club is absolutely rammed with Verbier's finest. You can use our concierge service to secure that sought after space, and once you're in you'll be looked after like royalty within this iconic, VIP nightclub.
Entering the venue is like heading into another world. You'll admire the plush furnishings as you descend the carpeted stairs, which open up into an expansive dancefloor area with a well-stocked bar. If you have booked ahead you'll be led to your private space, and offered some top shelf bottles to start your night. Before you know it, the thumping sound system and party atmosphere will have you on your feet - after all, our members love this exclusive nightclub for a good reason, and once you've had partied here you'll understand why.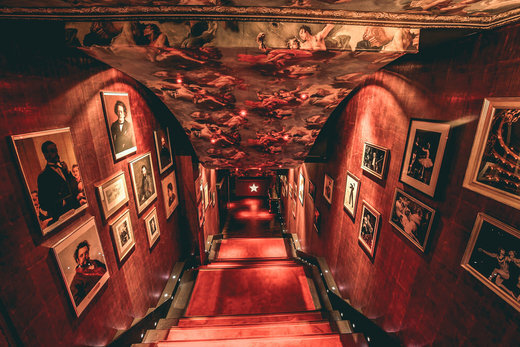 For bookings at L'Etoile Verbier, please visit the L'Etoile Verbier page
---
Join The World's Leading Nightlife Concierge
Get access to the most exclusive clubs, bars and more, save yourself time and let us make all the arrangements for you by becoming a member today.
To learn more, click here >