While other Eastern European destinations like Budapest and Prague have (rightly) solidified themselves as party lovers' paradises, Romania's ancient, sprawling capital Bucharest seems to have been left behind. But in a way, that might be for the best, because it means the real clubbers can have this nightlife wonderland all to themselves.
With great venues, top quality service, and gorgeous revellers flocking to the city's cobbled streets almost every night, you're sure to be partying until the early hours when you visit. If you're booking a trip to Romania to blow off some steam, read ahead for our guide to big nights out in Bucharest.
FACE CLUB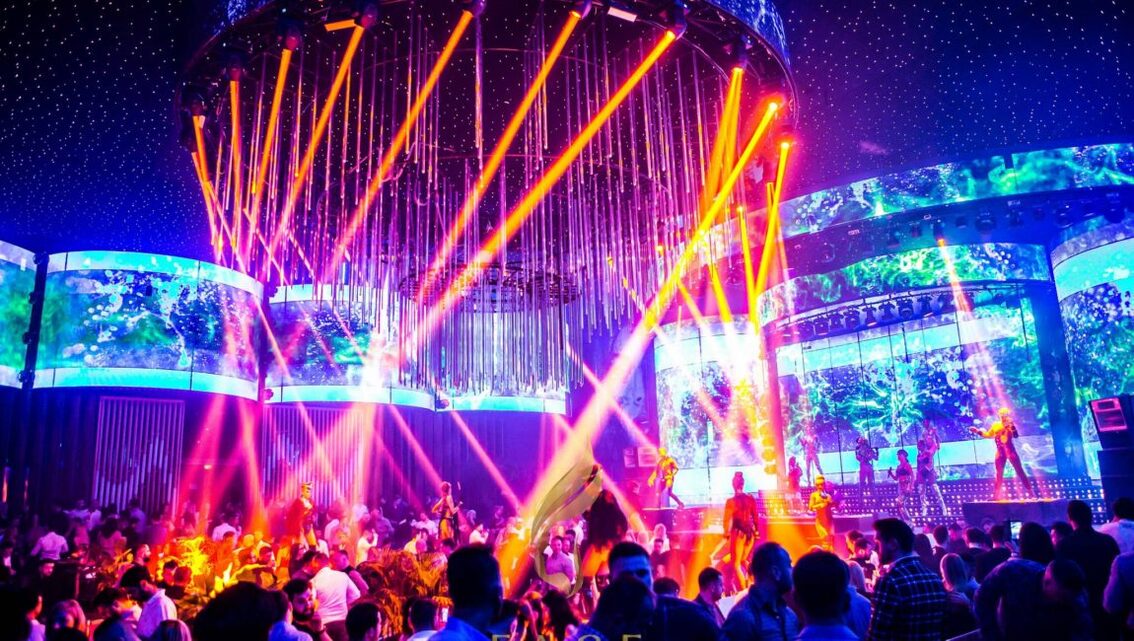 Sleek and chic, this central venue is the premier spot for a night out in Bucharest for the upmarket clubber. From the moment you walk into the strobing wonderland you're transported to the best party in the city, full of revellers from near and far. The staff are ultra-professional, making sure your night goes smoothly from start to finish.
Bottle service is a must here, and the clientele is the quality you'd expect from somewhere as exclusive as Face Club. When you're having a break to sip on something you'll be entertained by dancers and other performers too, so there's never a dull moment. And, of course, the music is always the right vibe, with a mix of mainstream and classic favourites. Our members always make sure to book a night out here when they swing through Bucharest, and once you're in it's easy to see why.
FRATELLI LOUNGE & CLUB
The Fratelli Group started off as a coffee shop run by five friends, but has grown into one of Romania's hottest providers of incredible party venues. The gem of these is Fratelli Lounge & Club, a stylish 700-person venue that's perfect for both conversations over champagne and dancing until the sun rises.
Earlier on in the night Fratelli Lounge & Club pumps out some incredible culinary surprises, with artful plates coming out alongside expertly mixed cocktails. However, as the club starts to fill with Bucharest's premier crowd, the atmosphere morphs into something altogether more hedonistic, with the thumping sound system making it easy to slip right into the party mood. Our members love this spot, and once you've partied the night away here so will you.
BOA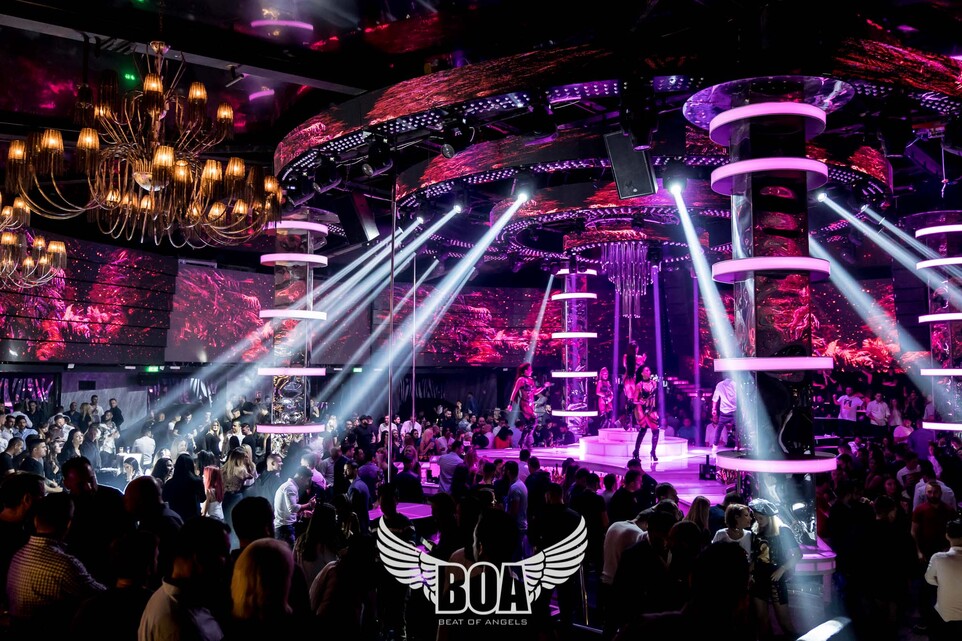 A heavenly night out, BOA (Beat of Angels Club) is a sensual extravaganza, with strobing lights, wild dancers, and a pulsing crowd of the city's finest partiers. Located in King Mihai I Park, a short hop from the water's edge, the serene surroundings offer no sign of the night ahead. But, the second you're in, the beat takes you, and then it's anybody's guess until how long you'll be partying for.
The venue is all about bottle service and putting on a good show - and it certainly provides on these fronts. A wide selection of drinks and one of the highest levels of service in the city means your glass is never empty, and the talented performers relegate the astounding surroundings to an afterthought. Whether you come early or late, you'll have an unforgettable time at BOA.
EL COMMANDANTE JUNIOR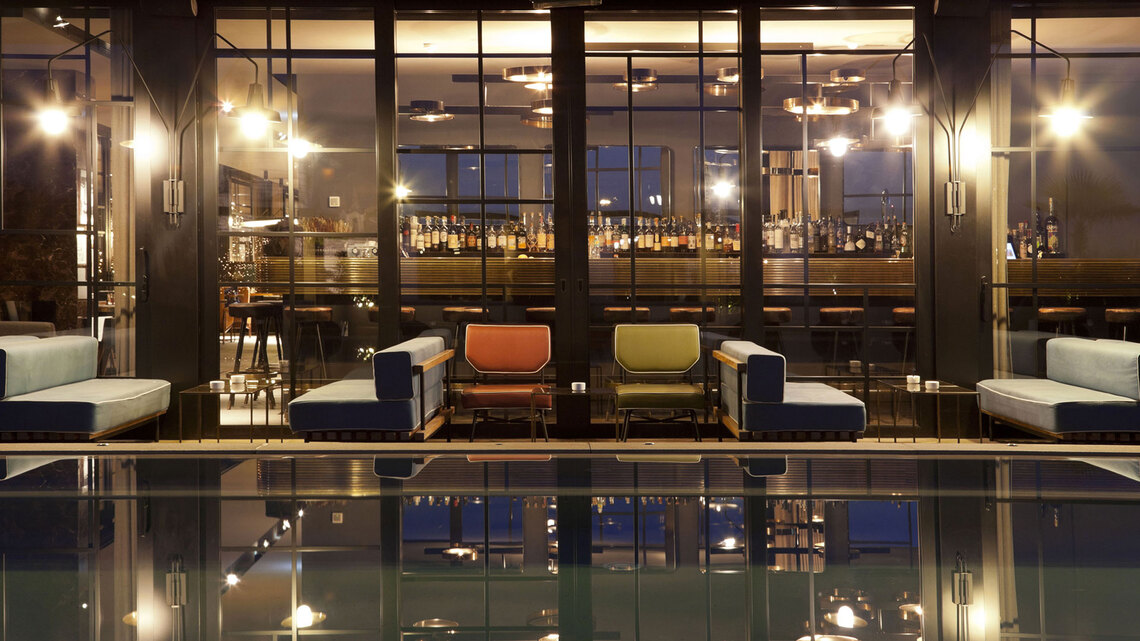 While most of Bucharest's more high-end nightclubs are in the newer parts of the city, in the winding, cobbled streets of Old Town lie this hidden gem of a venue. With parties every night of the week except Monday, the crowd here is a little more relaxed than other venues on this list, but there's still a whisper of splendour in this venue, which retains the classical architecture of the building it's housed in. Drinks are free flowing and the music changes nightly, but there's always a good vibe.
The venue itself isn't massive, but the nights tend to spill out into the smoking area and onto the street, giving everything a laid-back vibe despite the cool crowd and resplendent surroundings of Old Town. If you're looking for a more intimate night out but still want the thrills of an iconic venue, then this is the spot for you.
OXYA
Bold, beautiful, and brilliant: and that's just the dishes on offer at this restaurant and club during the daytime. At night OXYA transforms into one of Bucharest's premier night-time venues, with elegant surroundings to transport you into the lap of luxury. Marble fixings, grand chandeliers, and plush curtains keep the nightclub classy, even as the clock ticks to the wee hours and drinks flow more freely.
Although the aesthetic is gorgeous enough, OXYA benefits from incredible performances from local and international acts too, from singers and dancers to performance artists. And between the highlights, resident DJs spin tracks to keep the atmosphere pumping. There's a reason why the cream of the local crop considers this spot a favourite, and once you book a table, you'll find out why.