Summertime in the Nordics is unlike anywhere else. Long, bright days give way to twilight as normal, but then the sun is right back to bless the landscape with its golden waves. That means if you head for a big night out, you might not see the stars for a few days, and if there's anything our Scandi friends know how to do, it's party through the small hours. If you're looking for summer plans that are a little out of the box compared to the usual lounging on beaches, but still want to make sure your nights are filled with unforgettable connections, big beats, and even bigger venues, then read ahead for our guide to clubbing under the midnight sun in Scandinavia.
STOCKHOLM
Cafe Opera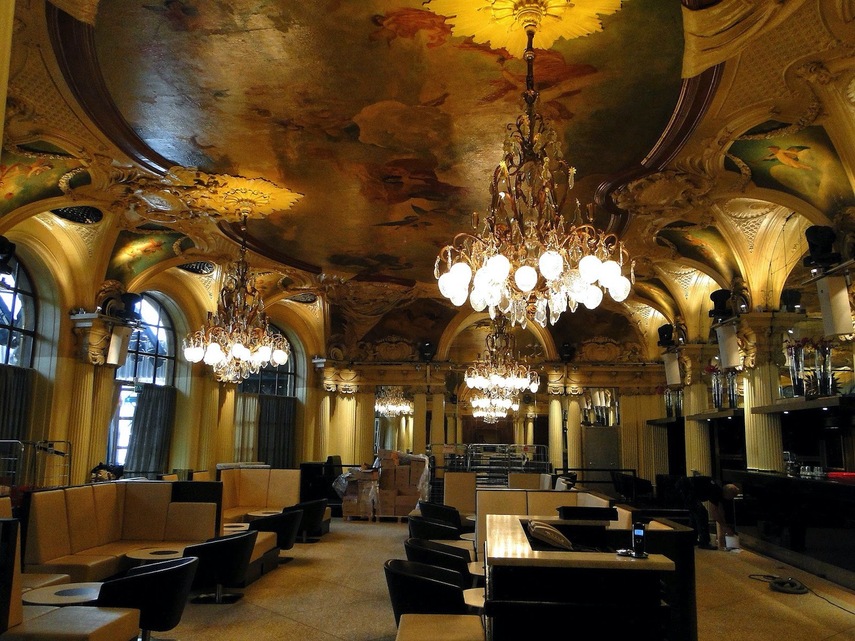 Housed in the Swedish Opera House, the opulent surroundings of this Stockholm favourite make it one of the premiere nights out in the city. Gorgeous, traditional fixings combine with modern styles, adding to the uniquely chic aesthetic. The dance floors each have their own vibe, and there's a wide selection of drinks available from champagne cocktails to local, specialist spirits, so no matter what kind of night you're looking for you'll be spoiled for choice.
Very much a dress to impress kind of venue, table service isn't necessary but is suggested for the true VIP experience. And with Stockholm's finest filling the dance floor as day begins withering away, you're sure to have a memorable night. There's a reason our members love this spot so much, and once you visit you'll see why.
For bookings at Cafe Opera, please visit the Cafe Opera venue page.
End
Also located in the iconic Swedish Opera House, End is like Cafe Opera's slightly edgier but no less classy sibling, pumping out hypnotic beats every weekend. Open until 5am, the venue is a bit smaller and more exclusive than its neighbour, with only 150 guests in at one point - but that just means the atmosphere is even better. The decor is also totally unique, blending the gorgeous original architecture of the Opera House with modish furniture that brings the venue right up to the present day.
The best way to enjoy End is with a VIP table, where you'll be provided with top shelf bottles of the finest spirits, whisked to you by Stockholm's most attentive bar staff. Otherwise it's a short walk to the bar, where you'll have an array of options from cocktails to rare wines. Most importantly, the revellers who come here know how to party, and party well, which is why our members keep coming back for more.
To get on the End guest list or to book a table, please visit the End venue page.
COPENHAGEN
Chateau Motel
Stepping into Chateau Motel is like entering a wonderland for adults. With four floors of dancing, drinks, and night time fun, it's got something for all kinds of clubber, and during summer it feels like the night will never end - even as the sun rises over Copenhagen. With sections for fancy cocktails, traditional bodega beer drinking, and a karaoke room, it's also one of the most distinctive venues in the Nordics.
Centrally located, Chateau Motel is also the perfect spot to roll into as the long summer days drift into warm nights. To be guaranteed entry, a table with bottle service is a must. Even without that bonus it's worth it to skip the crowds at the bar, and to get the most exclusive experience you can - something our members can attest to, as this is one of the most popular venues for them to visit in the Danish capital.
For bookings at Chateau Motel, please visit the Chateau Motel venue page.
Hive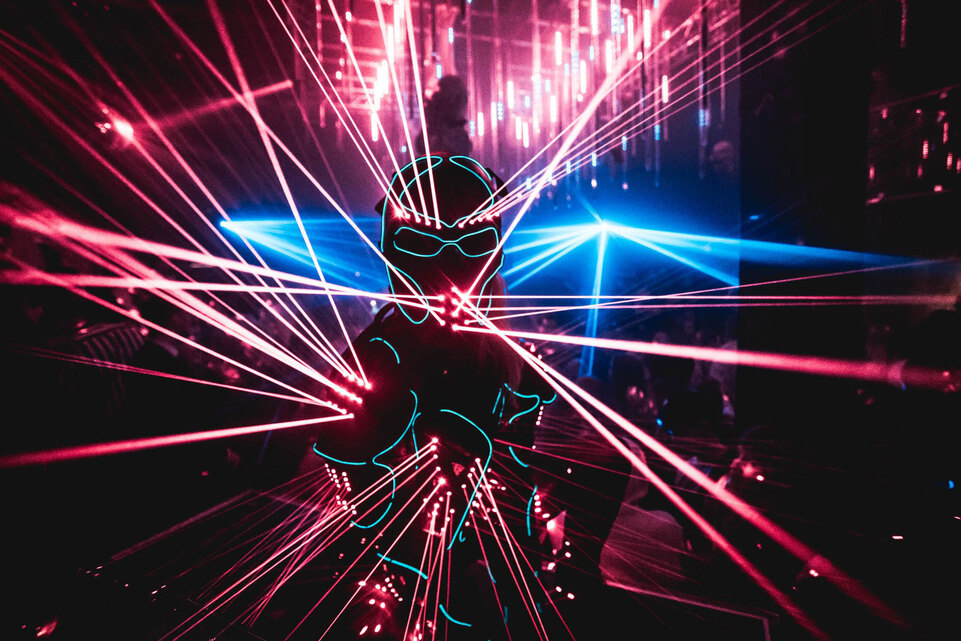 High-end, high-class, and high-volume: Hive is the night out for the discerning clubber in Copenhagen. Making midnight dreams for almost a decade now, the venue is long established as a Danish partying venue, and the locals know it. Bottle service and VIP tables are the best way to enjoy this iconic club, which is open throughout the night so you can stumble out into the brightness of a Copenhagen summer's morning.
Centrally located and with new renovations to make sure the decor and surroundings are at the top of their game, Hive is where you want to be on a night out in Copenhagen. A great blend of locals and tourists, the crowd is one of the city's best, and more importantly the level of service is unmatched across the Danish capital, so you know you're getting your money's worth. The only question is, after a night out here, will you be able to go anywhere else?
OSLO
Nox/Sollihagen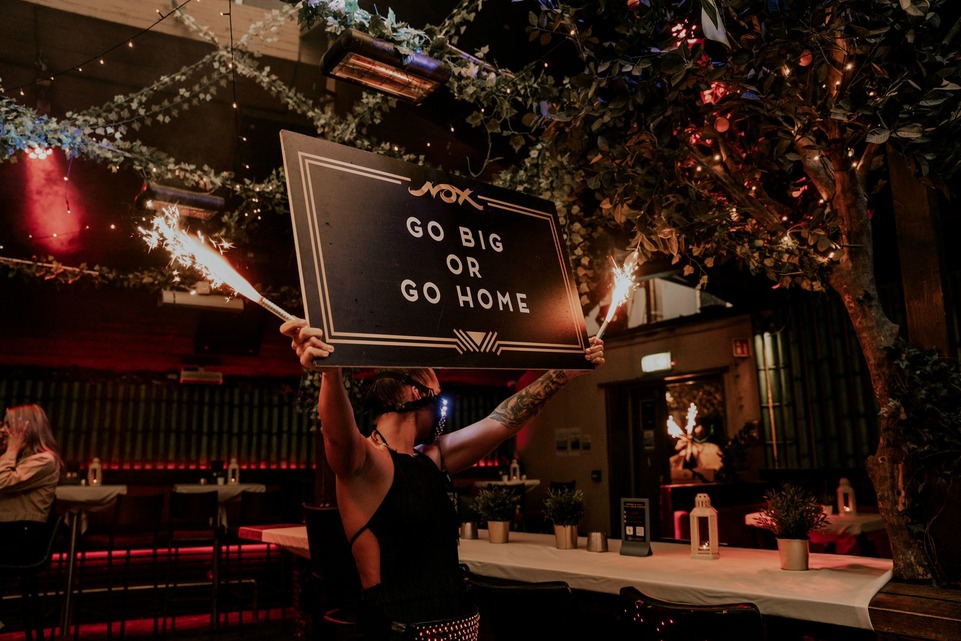 If you want the perfect blend of excellent service and cutting loose, then Nox//Sollihagen is the Oslo venue for you. Sollihagen is the outdoor section of the venue, where you can relax on long summer nights with a cocktail in a refined, cozy atmosphere. As things start to ramp up, you head into Nox, which is blessed with one of the best sound systems in the city. Here, you're treated to the best of EDM/House, while surrounded by Oslo's most sought after crowd.
The dress code for this unique venue is classy, so make sure you're looking your finest if you want to be sure to fit the vibe. Once you're in, though, you're sure to have a night like no other - something our members can attest to, as this is one of our most popular venues in the Nordics.
For bookings at Nox/Sollihagen, please visit the Nox/Sollihagen venue page.
---
Join The World's Leading Nightlife Concierge
Get access to the most exclusive clubs, bars and more, save yourself time and let us make all the arrangements for you by becoming a member today.
To learn more, click here >