Poland isn't exactly top of most people's list when it comes to a beach holiday, but the eastern European nation has some of the most beautiful shoreline in the continent, making it a bit of a hidden gem when it comes to lazing by lapping waves. And, although 'Baltic' has become a byword for freezing, the sea itself is a refreshing temperature during the summer months, and an absolute delight to swim in - especially if you want to shake off the cobwebs of a big night out!
With that all said, the added draw of the Polish seaside experience is the country's unbelievable nightlife scene, which is known for its free flowing drinks, friendly staff, and party-loving crowds. From thumping nightclubs to delightful little bars you can watch the sunset from, here are our favourite spots to party by the sea in Poland.
Gdansk
During summer days the Baltic shimmers, and thanks to its northern location daylight lasts for hours. This makes it the ideal spot to enjoy a cocktail or nine, especially when there are so many great beachside bars in the coastal city.
Na Fali Beach Bar is a Gdansk institution, delivering a laid back atmosphere and a wide selection of delicious tipples to enjoy while you watch the waves caress the shore. They also serve what many consider to be the best pizzas in the city, pumping out dozens of stone baked Italian dishes throughout the day to soak up the beer and wine being consumed.
On that note, the drinks list has something for everyone, whether you want local brews, shots and mixers, or specialty cocktails. The crowd is friendly and as the day wears on the atmosphere gets a little more upbeat. By the time sunset rolls around, everyone is ready for a dance, making it the perfect place to lounge around all day and prepare for a big night out.
Another incredible Gdansk bar is Beach Bar 21. Just a short walk from Na Fali, it also delivers beautiful views, a wide selection of booze, and a great crowd. Both bars are liberal when it comes to allowing you to head onto the sand with your drinks, so you can nab a refreshment and laze with the sand beneath your toes, or have a quick dip in the sea.
As night descends, you have to leave the beach to get to the best clubs in Gdansk, but the city is small, and the Old Town is only a short hop away. Here, you'll find Ezo Nightclub, where the locals love to party. With live dancers, a thumping sound system, and a dance floor always heaving with the best crowd in the city, this venue is a Gdansk nightlife hotspot and will deliver on a night to remember. The music varies, but an evening at this nightclub will always be a fun time.
For bookings at Ezo Nightclub send us an email
Sopot
Just a short drive from Gdansk lies Sopot. Much smaller than the more famous neighbouring city, Sopot is much more of a beach town known for its relaxing spas and golden sands. You can spend hours with the sand between your toes and taking a dip in the refreshing Baltic, all while getting a surprisingly strong tan to match the strong cocktails.
Nowhere exemplifies this beachy spirit more than Cocktail Bar Max, a gorgeous little cocktail spot that serves up classics and new creations to thirsty punters, with the beach just a few seconds away. The patrons here are fun-loving and friendly, so you're sure to end the evening with a few pals whom you can take along with you for the rest of the night, and the staff are just as cool to be around, making sure your drinking experience is as flawless as possible. The music will also set you up for a big night, with a combination of pop hits, RnB classics, and some electronic tunes as night drapes over the sea.
After dark falls, the town, sometimes known as the jewel of Poland's riviera, becomes a clubber's dream. This is epitomised by Tan, a classy bar that morphs into a nightclub. Open from Thursday to Saturday and with music pumping until 5 am, this is the spot in town to finish a night out. It gets busy quickly, but with our concierge service, you'll be able to secure your spot in Sopot's best venue – alongside a VIP table if you fancy it. The unique aesthetic and brilliant DJs only add to the special nature of a night here, and you'll be pounding the tiles until the sun comes up – when you can head to bed or to sleep it off at the beach!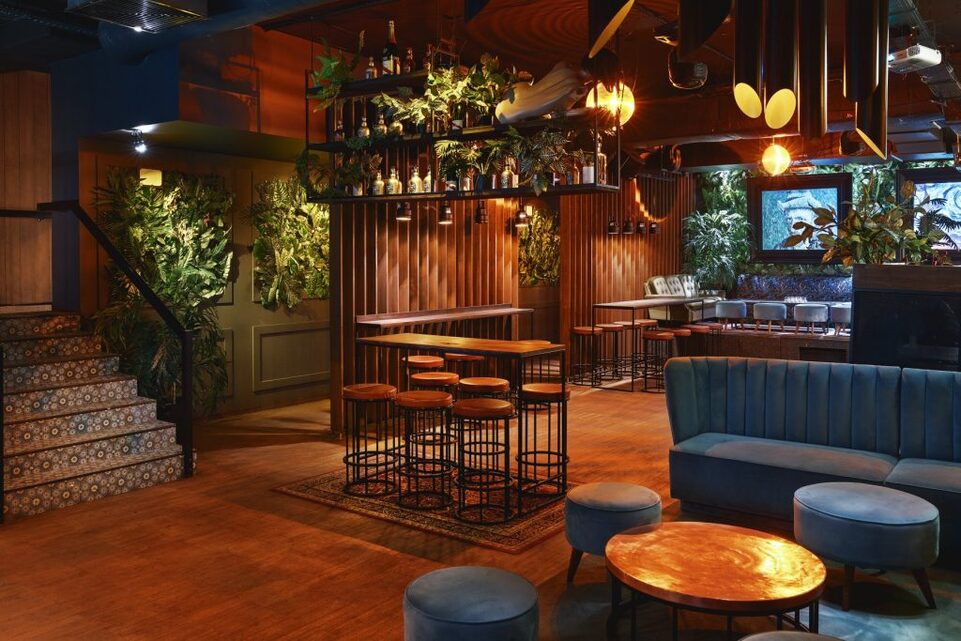 For bookings at Tan, please click here
---
Join The World's Leading Nightlife Concierge
Get access to the most exclusive clubs, bars and more, save yourself time and let us make all the arrangements for you by becoming a member today.
To learn more, click here >