Nowhere has a pull quite like Paris. The French capital has long been a melting pot, a flashpoint of diverse cultural, political, and social thought, and the epicentre of some of the finest food and nightlife in the world. Whether you're being wowed by its grand boulevards, sipping champagne at a classy venue somewhere in its many winding backstreets, or dancing the night away in an exclusive, secret club that even the demanding locals think is magnifique and chic, you're sure to fall in love with this megacity. If you're visiting Paris for a long-weekend (or more) and want to know the best places to grab a bite and go for a night out, then read ahead for our guide to the best venues for dinner and dancing in Paris.
Manko
Named in honour of the founder of the Incan people, this classy restaurant is in one of Paris' most upmarket districts, and serves the sort of food that people travel all over the world to eat. With a Peruvian-fusion menu, an extensive wine list, and an ambience that even the most discerning of Parisians will find to their liking, it's a top-class venue in a city that's packed to the rafters with excellent eateries and nightclubs.
As soon as you enter the venue you're struck by its opulent decor. There's gorgeous brass metalwork, handcrafted wooden furniture, and plenty of glitz to make sure the exclusive crowd know they're somewhere incredible. If the excellent food and beautiful surroundings weren't good enough, then you'll be happy to know that over the weekend the bar area transforms into one of Paris' best nightlife venues, with free-flowing cocktails and a slew of brilliant live jazz acts who keep the crowd going until 2am. Make sure you use our concierge service to cement your spot here for the evening, because it fills up fast.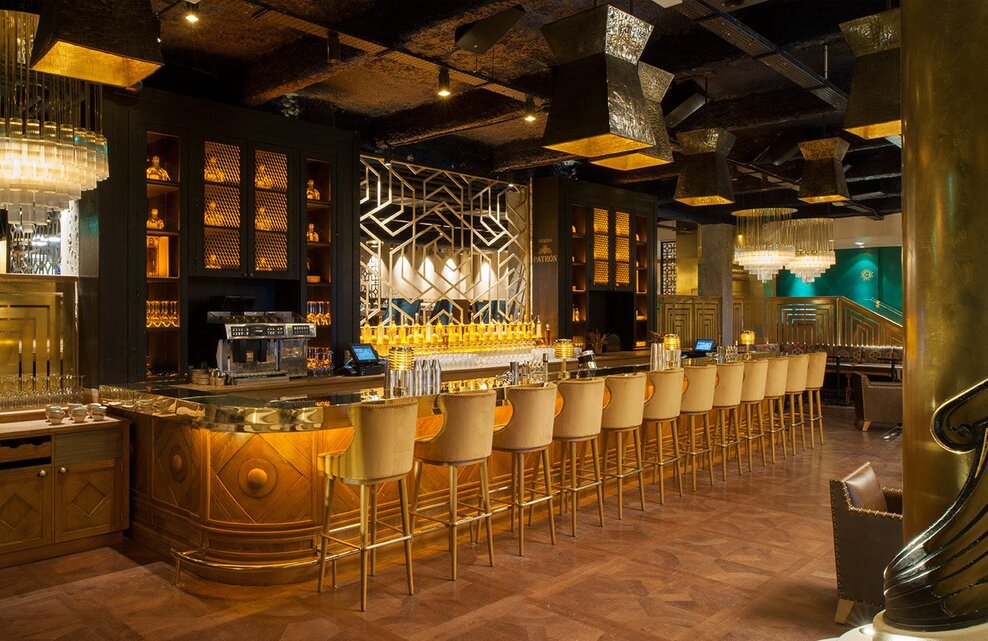 For bookings at Manko, please click here
Matignon
In the classy surroundings of the Champs-Elysees lies one of the most exclusive restaurants and bars in Paris. A bit of a newcomer to the hospitality scene in the French capital, Matignon seems to be doing everything right, with a world-class menu, highly trained, knowledgeable servers, and an ambience that will put you at ease, even in the luxurious surroundings. The food is local and lavish, as are the wines, and once you've enjoyed the venue's delights, you'll wonder why people go anywhere else in the city.
Refined, modern, and smart, the restaurant is worth visiting alone, but at nighttime Matignon becomes one of the finest, most exclusive clubs in Paris. Music varies between electronic and more popular tunes, but your fellow visitors to this gorgeous nightclub are always ready for a good time, and the venue certainly knows how to provide it. The club is both high-end and eclectic, and even though it's hard to get in (unless you book through our concierge service, of course), the atmosphere is incredibly welcoming. Really, you can't go wrong with a night at Matignon.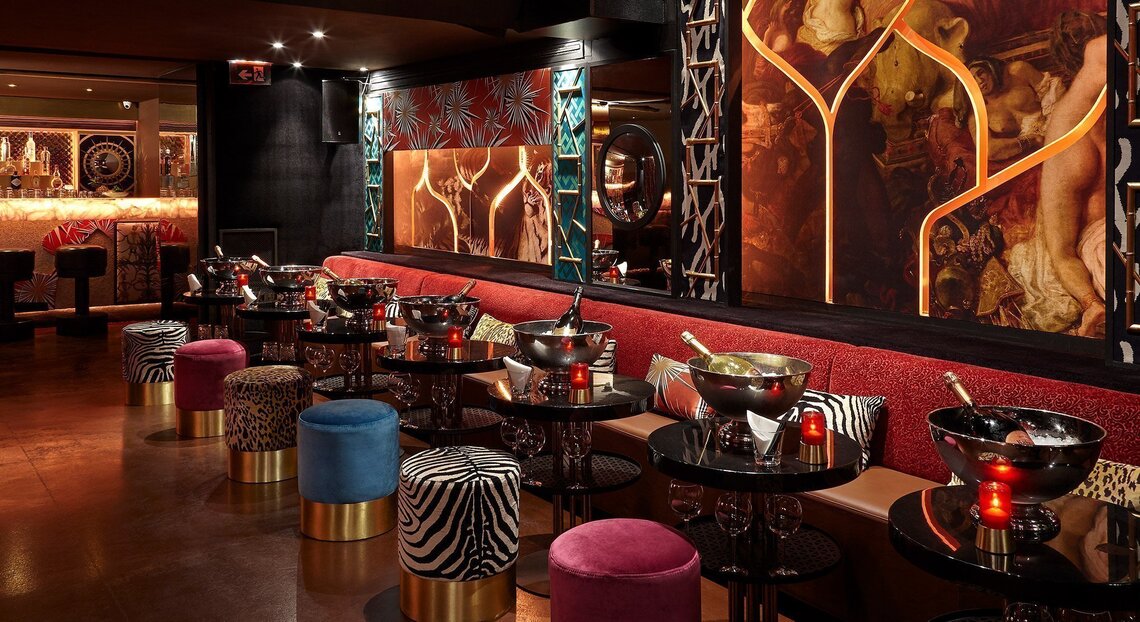 For bookings at Matignon, please click here
Gigi
Located in the shadow of the Eiffel Tower lies Paris' best Italian restaurant - Gigi. The menu is Milanese, and the vibe is smart and sexy – just what you'd expect from a venue in one of the most fashionable cities in the world, with food from one of the most chic regions in all of Italy. During the day you can see the French capital in all its glory from the restaurant, with sweeping views over one of the most upmarket arrondissements in the city. If that wasn't enough, the food and drink is to die for, with a selection of unique and delicious takes on Italian favourites, as well as a well-stocked bar that will supply you with any tipple you fancy.
The Bellini Bar is a key part of the venue, offering up a delightful spot to meet friends for a chat, or even just unwind with one of the sparkling drinks. It's all about the beautiful life here (and beautiful people), and that doesn't change as evening drapes over Paris. Then, the venue becomes a little looser, although luxury still seeps through everything they do. Although it isn't a club, there are live performances from talented musicians, covering everything from funk to jazz to swing, as well as a big dance floor for you and your friends to move your feet on until the early hours. The cocktails keep coming too, so don't fear running dry. Make sure you book a table here with our concierge service, or you might miss out on some of the best food and nightlife in all of Paris.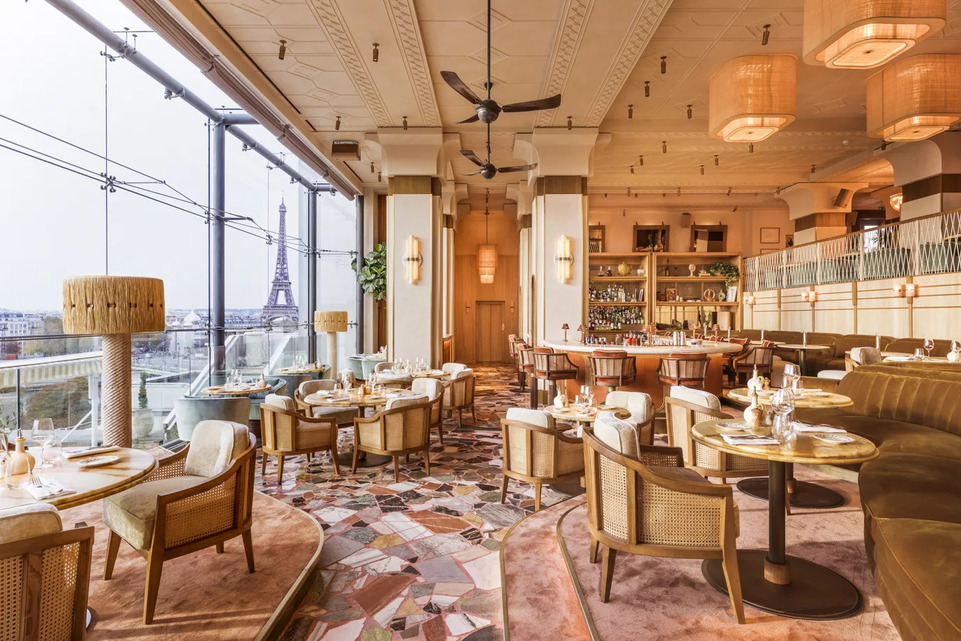 For bookings at Gigi, please click here
---
Join The World's Leading Nightlife Concierge
Get access to the most exclusive clubs, bars and more, save yourself time and let us make all the arrangements for you by becoming a member today.
To learn more, click here >