Amsterdam knows how to do a night out. The Dutch capital has long been a favoured destination for revellers of all kinds, from drum n bass ravers to classy partiers who want a more refined, exclusive nightclub experience. If you're in this northern European city and want to be sure of a good night, then read ahead for our guide to the best nightclubs in Amsterdam.
NOVA
Situated right in the heart of one of Amsterdam's premiere nightlife districts, Leidsesquare, NOVA stands out as the exclusive nightclub in a spot with plenty of great options. The entrance is flanked by two grand stone-white pillars, reminiscent of the bacchanalian feasts of ancient Rome, and the inside lives up to that party-hard reputation too.
Matt furnishings and oak furniture add to the class that oozes out of every corner of this VIP nightclub. There are plenty of quieter spots where your booths will be, so you can enjoy the excellent service while still being able to chat with your companions. With that said, the dance floor is always heaving with excited clubbers, and the music pumped out by the state of the art sound system will shake your bones in the best possible way. Excellent local and international DJs are always in the house, meaning the vibe is always right. Our members have learned that no matter what kind of nightlife experience you're keen on, you'll get it at NOVA.
For bookings at Nova, please visit the Nova page
JIMMY WOO
Set over two floors and lit up by over 12,000 sparkling lamps, Jimmy Woo is an Amsterdam institution that knows how to keep its VIP guests happy. With refined interior design, a quality selection of top shelf booze, and attentive staff who know what you want before you want it, this nightclub is the perfect Amsterdam night out.
The aesthetics of Jimmy Woo are a major part of what makes it so special. With plenty of interesting furnishings to go alongside unique artwork designed by some of the best contemporary artists around, you're surrounded by luxury the second you walk in. When you're led to your VIP table it only kicks up a notch, with views of the thumping dance floor and plenty of top shelf liquors at your fingertips. Open until the early hours, a night at Jimmy Woo is sure to be one to remember – which explains why our members keep coming back when they visit the Dutch capital.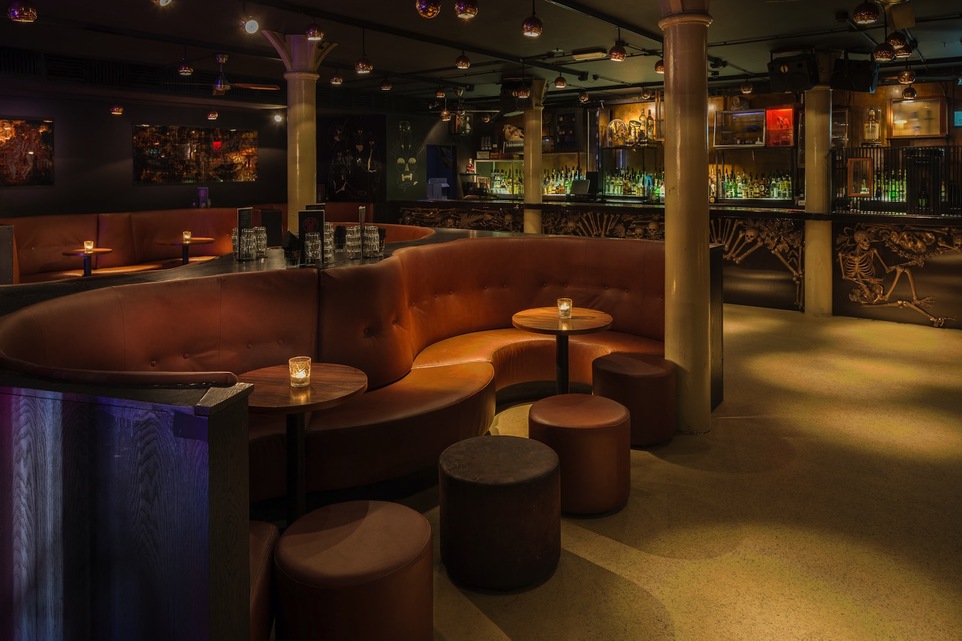 For bookings at Jimmy Woo, please visit the Jimmy Woo page
ESCAPE
With nearly four decades of pleasing clubbers under their belt, Escape is an Amsterdam nightlife institution that has to be seen to be believed. In the popular Rembrandt Square, it's as central as a nightclub can be, but despite this easy-to-access location remains one of the most exclusive spots in Amsterdam - especially when it comes to securing a VIP table.
With a capacity of 2,000, the club is always full of the city's finest revellers, but when you're at your private booth or table you'll feel like you're the most important visitor to the venue. Booking a booth or table means high-end spirits and service that would put 5-star hotels to shame, all while the resident DJs play an eclectic mix of club classics, electronic anthems, and everything in between. Despite being one of the oldest clubs in Amsterdam, there's no doubt Escape is here to stay – and once you have a night out here it's easy to see why.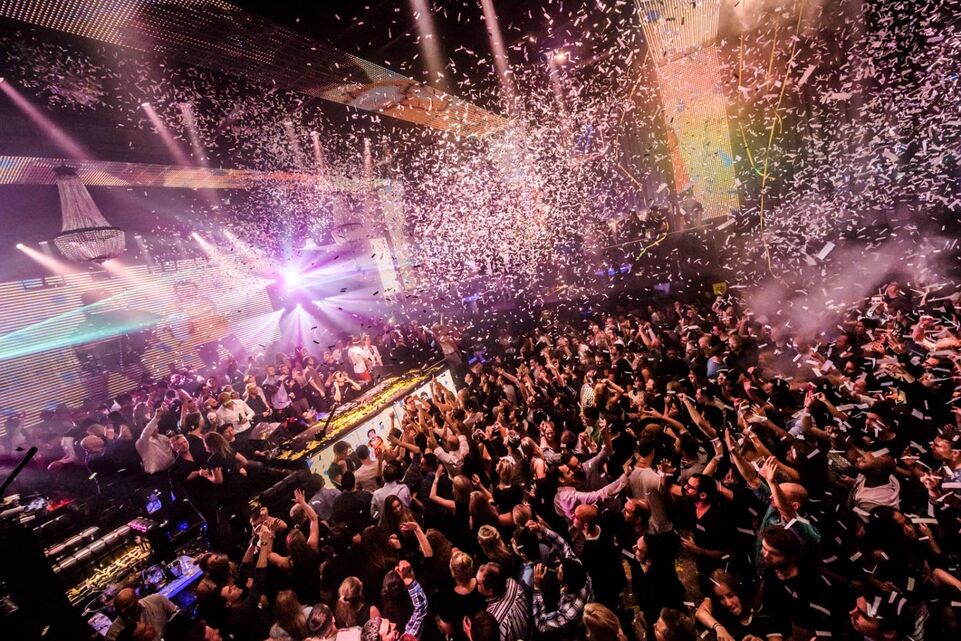 For bookings at Escape, send us an email
CLUB PRIME
Modern, classy, and with a cocktail list that puts specialist bars to shame: Club Prime is the perfect Amsterdam night out if you're looking for a blend of relaxed moments and high-energy dancing. The club has various sections that make it perfect for big groups and smaller affairs alike, and if you so choose you can have two completely different nights in the same venue.
Table service isn't wholly necessary here, but if you want a real VIP nightclub experience they certainly know how to make you feel special. While small booths and seating areas are scattered throughout, having your own spot - complete with prompt service and some of the best spirits you could ask for – elevates a great night into an unforgettable one. The resident DJs are some of the best in a city that's known for its excellent music scene, and if you come on the right evening you'll also be treated to an electric dance performance. A must visit if you want to experience the best of Dutch nightlife.
For bookings at Prime, send us an email
---
Join The World's Leading Nightlife Concierge
Get access to the most exclusive clubs, bars and more, save yourself time and let us make all the arrangements for you by becoming a member today.
To learn more, click here >