Copenhagen is a fairy-tale city that's long been considered a foodie mecca, home to era-defining venues and unparalleled levels of innovation when it comes to the restaurant world. With infamous spots like NOMA among hidden gems and other famous eateries, a visit to Denmark's capital is a guaranteed gastronomic good time. The only real issue is figuring out which of the exceptional venues to visit – and, of course, getting a table there in the first place. If you're a lover of the finest foods prepared by titans of the restaurant world, then read ahead for our guide to the most sought-after tables in Copenhagen.
NOMA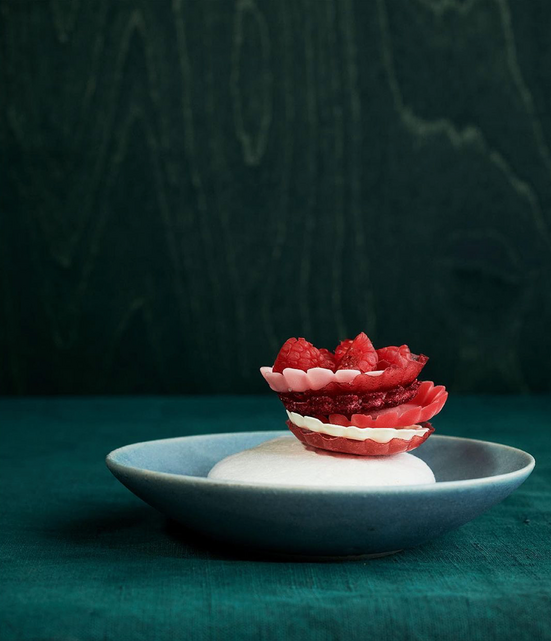 The pinnacle of fine dining not just in Copenhagen, but the world, NOMA takes everything that makes haute cuisine special and manages to elevate it further. Having moved to a new venue a short hop from the original building, the venue has maintained the unimpeachable quality that has seen it named the best restaurant in the world more times than most places even broach the top fifty. The menu here is strictly tasting, and strictly seasonal, showcasing the best of the unique ingredients of the Nordics. Spring sees a focus on seafood, summer on vegetables, and autumn/winter on game and local meat. The décor is typically warm and functional, with a focus on clean, simple lines that put you at ease as you wait for your unforgettable experience. Reservations are like gold dust, but if you're serious about high-end cuisine, then make sure to plan ahead so you can see just why NOMA has the aura it does.
GEMYSE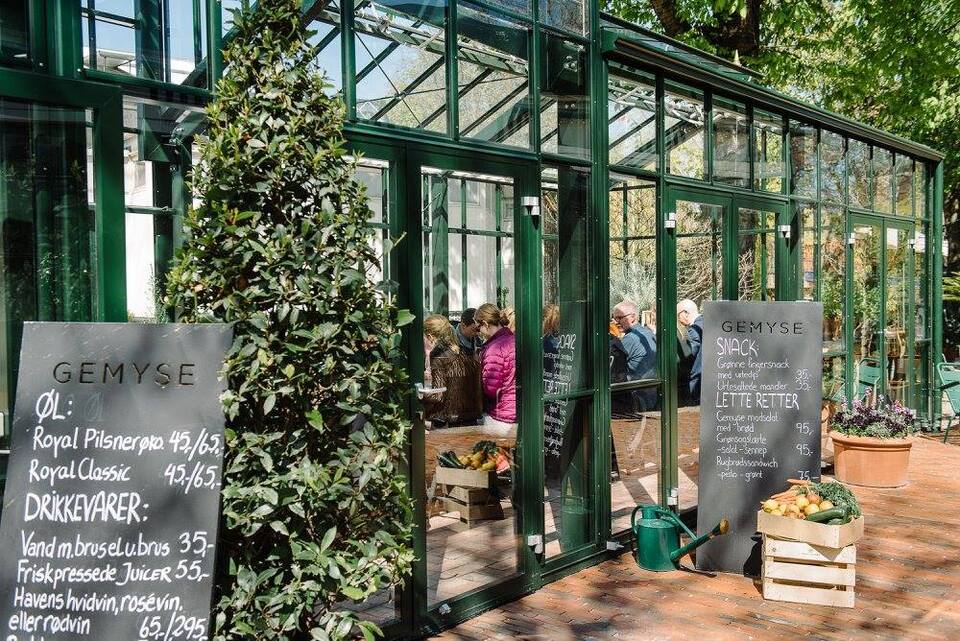 Situated right in the heart of the famous Tivoli Gardens, Gemyse produces such unbelievable plates it manages to steal the limelight from its iconic surroundings. With a focus on the diverse organic greens of Scandinavia, after a meal here you're sure to come away seeing plants in a new, more delicious light, with shoots and leaves suddenly possessing a taste and texture to rival any steak or seafood.
Like most restaurants at this level, sustainability and quality are key to Gemyse's success. They work with local farmers to get the best ingredients at their most flavourful times, which all adds to the explosion of senses on your plate. At lunch there's an a la carte menu, but for an iconic experience we'd recommend 'An Evening at Gemyse', which takes in their 'Around the Garden' 8-course special and adds a drink pairing. They suggest around three hours for this experience, making it the perfect venue to luxuriate in before heading out to some of Copenhagen's best night spots, like nearby Chateau Motel.
A | O | C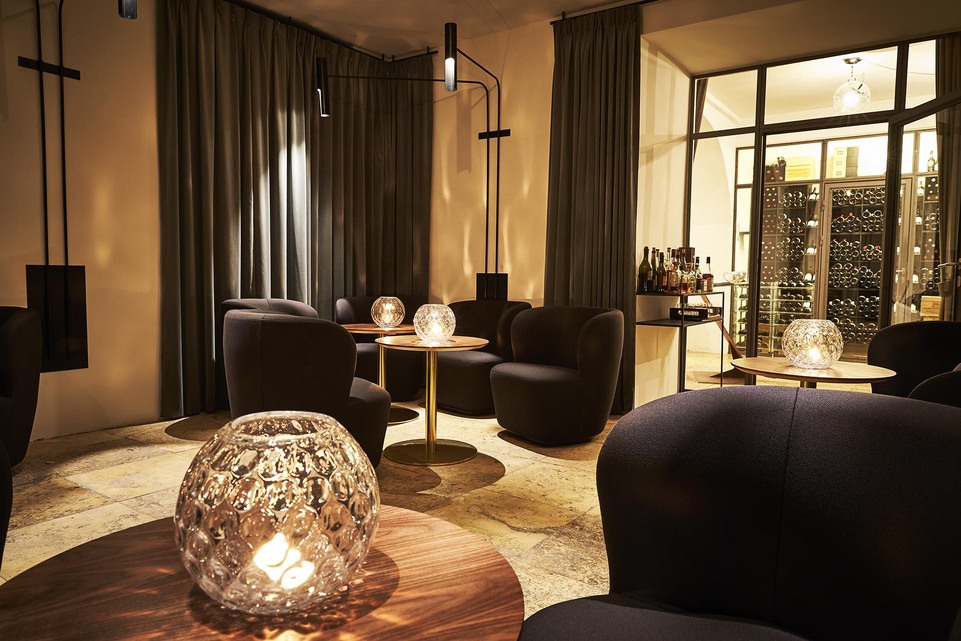 The best high-end cuisine is often described as a multi-sensory experience, and at AOC this maxim is undoubtedly true. With a focus on modern techniques and the best local produce, the food here is beyond a simple meal to savour, turning into something almost otherworldly such is the impact it can have on lucky diners. The menu changes seasonally but generally you'll get a mix of game, seafood, and artfully cooked vegetables to make your tastebuds come alive, as well as juice or wine pairings that tantalise as well as surprise.
The setting is almost as beautiful as the food, which says more about what you get served up than the stunning nature of the historic 17th century mansion in which you're served it. And if you have dietary restrictions or allergies you're in luck – they have plenty of options to tailor the menu so you can still be wowed by this innovative spot.
GERANIUM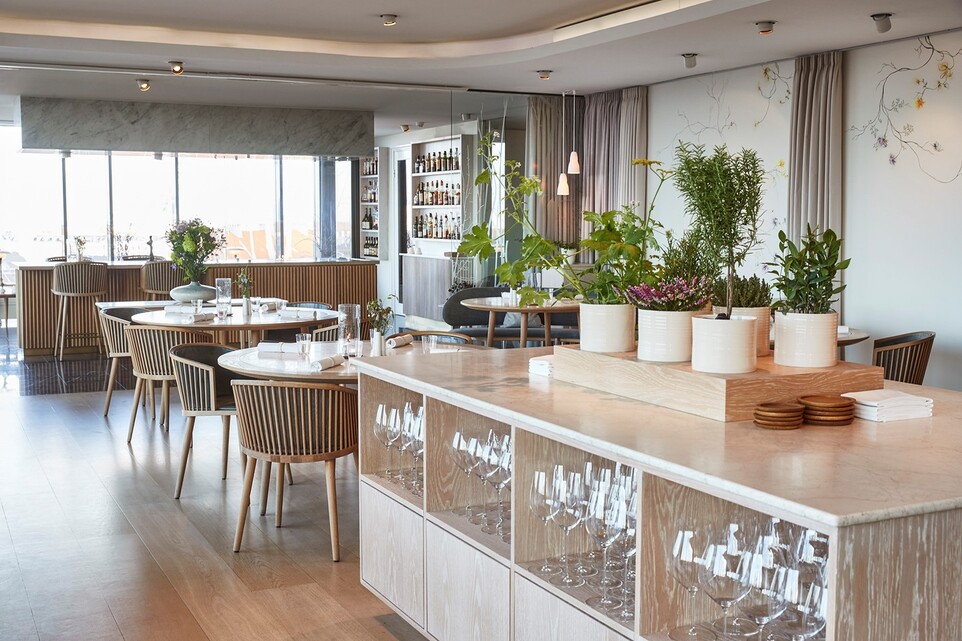 The quality of the menu at Geranium is so high that the sweeping panoramic views of Copenhagen you get from its eight-floor location are probably the least impressive thing about the restaurant. Always near the top of 'Best Restaurants in the World' list since its inception, Geranium is a guaranteed unforgettable experience, whether you take on just the food or pair it with wines or juices.
The staff here are the perfect combination of attentive and unobtrusive, seemingly able to read your mind the second you step into the light, airy restaurant and take your seat. There are a variety of wine pairings on option too, including the ultra-refined, DKK 16,000 (EUR 2,000) 'Rare & Unique' option, which delivers glasses of some of the finest wine in the world to match the incredible food on your plate. However, even if you're just here for the food, you'll feel like royalty throughout your experience.
KIIN KIIN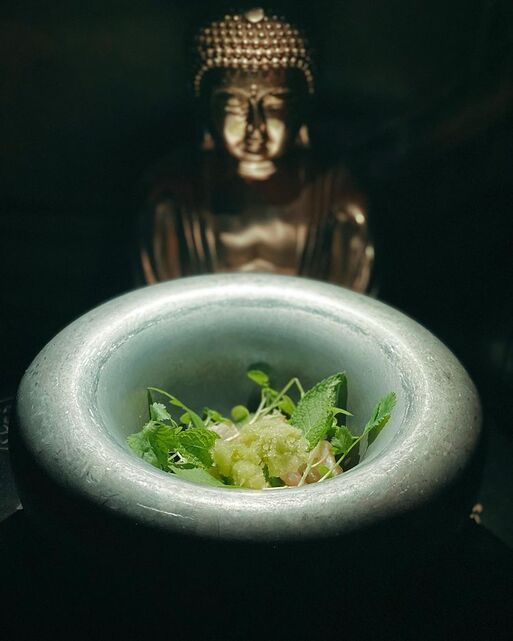 When people think of the plethora of excellent restaurants in Copenhagen, their minds tend to wander towards Nordic-style cooking. However, thanks to the Danish capital's unrivalled position as an haute-cuisine-heaven, it's also home to a number of world-class restaurants that serve up cuisines from places far away from Copenhagen's snowy winters and blooming springs. The best of these is no doubt Kiin Kiin, a Thai fusion venue that uses exotic flavours to bring out the best of local ingredients.
Modern, refined, and with a seven-course tasting menu that rivals any of the others on this list, Kiin Kiin is vastly popular with visitors and locals alike. Although they use the term 'street food' to describe many of their dishes, it doesn't quite have the same meaning in Europe as it does in Thailand, where woks on the side of the road serving up delicious meals are a way of life. The central location and chic décor mean you'll often see Copenhagen's coolest kids out here, but when it comes down to it, all that matters is how good the food is. And at Kiin Kiin, it's good enough to please even the most discerning Thai grandma.