Is there anywhere else in the world quite like Tuscany? Winding coastal roads, well preserved remains of once great cultures, and probably the best food and wine in the world all combine in the Italian region that's long been famed for its romantic nature and breath-taking, well, everything. And while almost all things Tuscan are marked by a touch of class, that doesn't mean you can't let loose. In fact, some of Italy's best clubs and bars are in the region, rivalling even the incredible restaurants and magical architecture. If you're heading to this enchanting region this summer, then read ahead for our guide to spending summer in Tuscany.
FLORENCE
The region's capital and largest city, and also home to one of Italy's most famous churches, Florence has long been a destination that's inspired near religious fervour amongst its admirers - and for good reason. The narrow, cobbled streets are lined with bars and restaurants that keep the bustling city lively at all hours, and its grand, glorious squares are perfect for people watching.
Of course, no trip to Florence would be complete without getting a look at probably the most famous sculpture of all time, Michelangelo's David, which is housed in the Academia Gallery of Florence. Other cultural highlights include the Uffizi Gallery, the Pitti Palace, and of course the Cathedral of Santa Maria del Fiore.
The food in this part of Italy is quite meat-heavy, with its most famous dishes being the Florence Steak and Pappardelle al Cinghiale (pappardelle with wild boar). However, in the heat of summer you'll probably be more interested in the world-famous gelato, which is as ubiquitous to the city as glorious artwork.
As the day cools and night drapes over this ancient city, you can finish off the last of your Aperol Spritz and head to YAB, without a doubt the classiest club in Florence. Make sure you're looking your freshest because the venue deserves it. Once you're in you'll be rewarded with brushing shoulders with the city's finest, a wide array of excellent drink options, and great tunes until the early hours.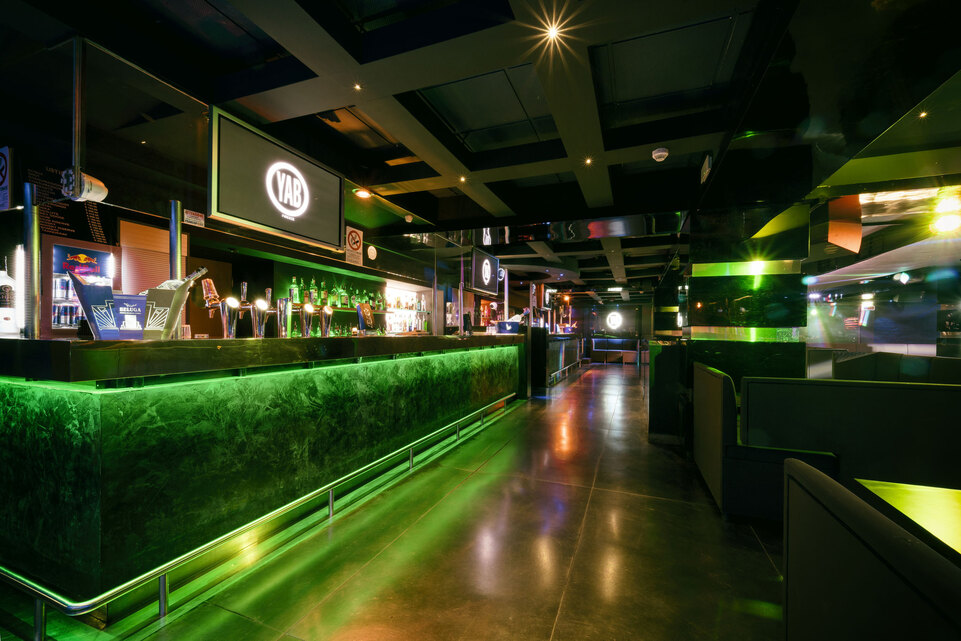 For bookings at YAB, please visit the YAB page
PISA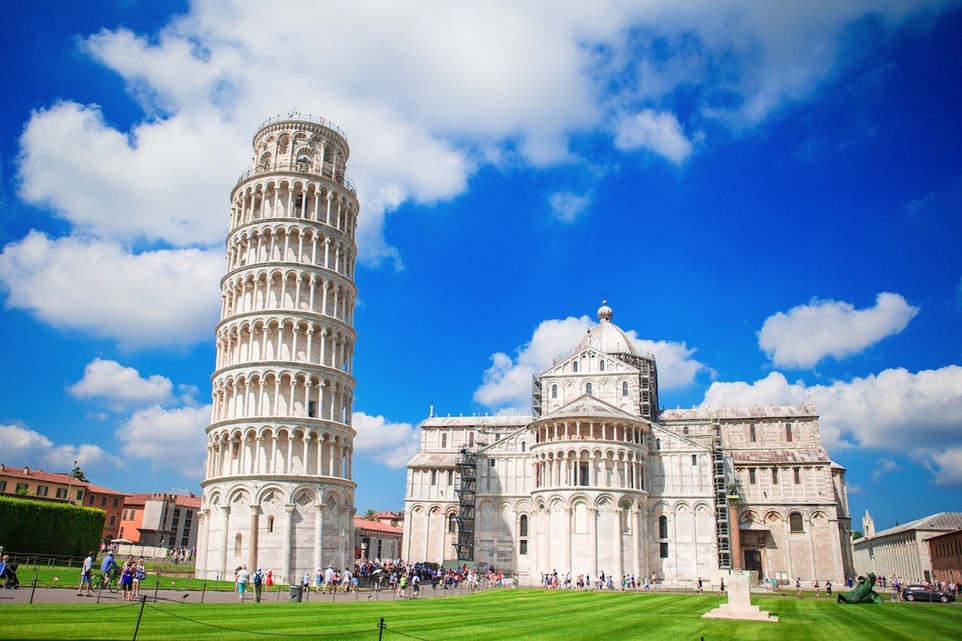 Known mostly for its famous leaning tower, Pisa is so much more than just a picture opportunity. With dozens of cathedrals and churches to marvel at, gorgeous green spaces to laze in, and a culinary scene to match anywhere else in the world, the walkable city has everything you'd want from a holiday.
Unlike Florence, Pisa is just a short hop from the sea, and most of the best nightlife is along the Versilian Coast. There are a number of great venues to choose from, but one of our favourites is The Club. This venue very much does what it says on the tin, with DJs spinning tracks until the early hours, a plethora of drinks always flowing, and beautiful people dancing throughout the night. Best of all, once you're spat back out into the glorious Tuscan sunrise, there are taxis lined up to take you back to historic Pisa so you can collapse in your bed and prepare for another day in paradise.
FORTE DEI MARMI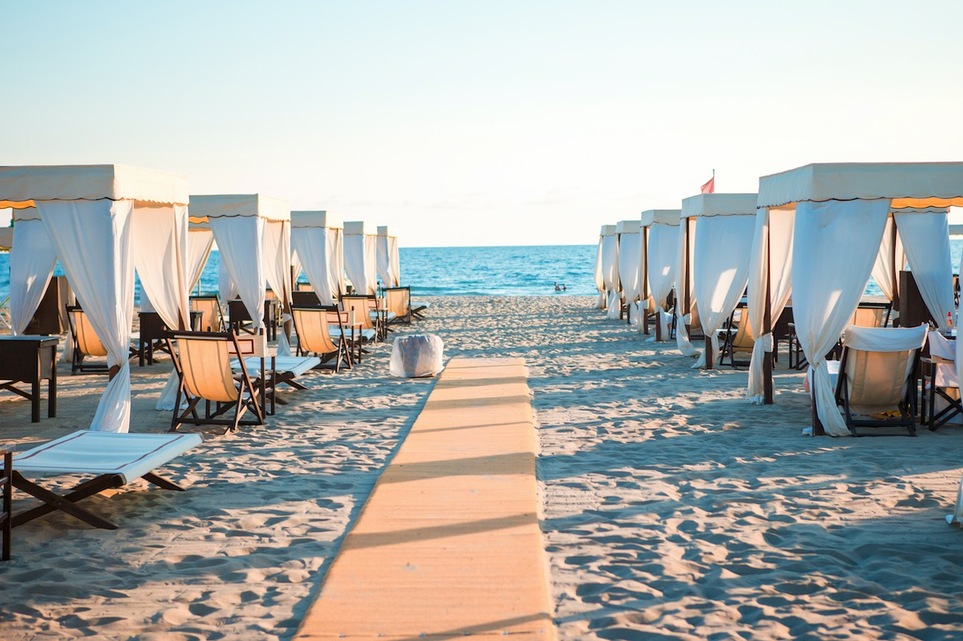 Around an hour north of Pisa and also on the Versilian Coast lies the picturesque town of Forte dei Marmi, long known for its iconic seaside views, endless white-sand beaches, and unforgettable nightlife options that will have you partying until the sun comes up.
During the day you can lounge on the shore, or head to one of the nearby grand old buildings like Forte Lerenese. There's also plenty of retail options to get stuck into, and, as you'd expect, an endless carousel of dining options, with some of the most succulent seafood in the Med. If you're feeling adventurous, you can also book a vineyard tour and learn about the grapes that this world-class wine making region produces.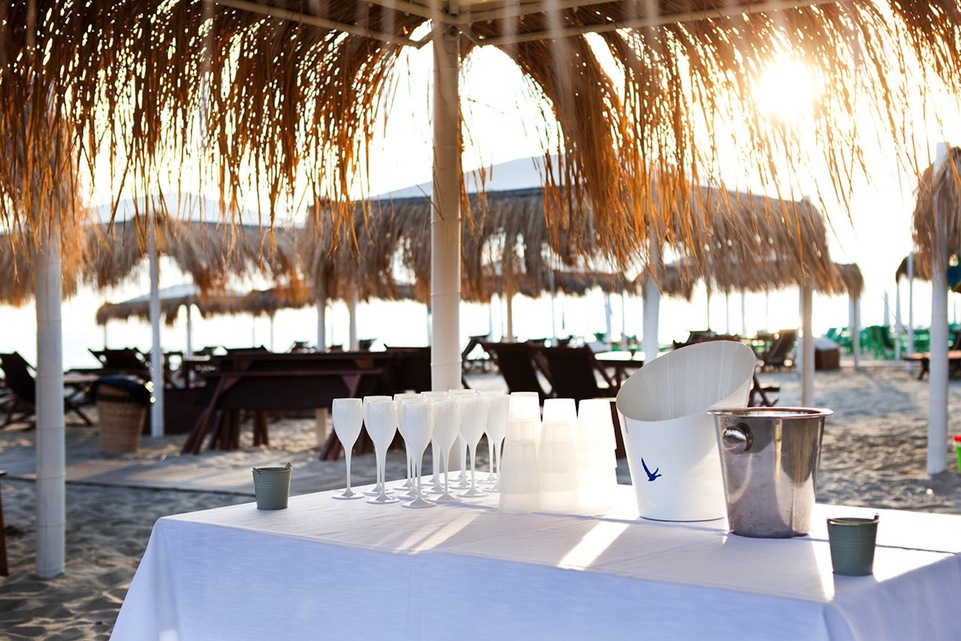 For bookings at Beach Club Versilia, please visit the Beach Club Versilia page
As the sun begins to disappear over the shimmering sea, the real fun begins. Although there are dozens of great little bars and other venues that are well worth exploring, there's no doubt the nightlife highlight of Forte dei Marmi is Beach Club Versilia page. Chic and right on the sea, you can sip on cocktails or local wines while the DJ sets the mood with everything from old-school RnB d to heavier tunes as the stars come out. While the entire venue is special, the VIP area comes with its own perks like bottle service and a stream of dishes, if you want to soak up the drinks you've been sipping on. And, best of all, it's open until 4am, so you're sure to party until you drop.
---
Join The World's Leading Nightlife Concierge
Get access to the most exclusive clubs, bars and more, save yourself time and let us make all the arrangements for you by becoming a member today.
To learn more, click here >