Friday
You're already in awe of Prague's beauty during your taxi ride from the airport to the gorgeous Prague Marriott Hotel>, where you're fortunate enough to be staying for a couple of nights. Check-in is seamless and friendly staff make sure you have everything you need before showing you to your stunning room, decorated in a modern, comfortable style that belies the gorgeous old architecture you can see from your window. You want to luxuriate for a while, but you have a packed weekend ahead, so you take a quick shower and head out to enjoy some cultural pursuits before a night of debauchery.
Prague's Old Town has a must-visit attraction every few steps. You admire the magnificent Charles Bridge, before strolling down to see the fairytale-like Astronomical Clock, which looks almost like a toy. After that, you take a quick visit to Kafka House to see where the influential author lived and wrote incredible works like The Trial. After a couple of hours of strolling on the cobbled streets you're feeling peckish, so you head to your lunch reservation at Divinis.
Although it might seem odd to have your first meal in Czechia be from a different country's cuisine, once you step into Divinis – which has won a startling eleven Bib Gourmand awards – you'll understand why this Italian spot has to be eaten in while you're visiting Prague. The chefs and ingredients are local, but the techniques and finished meals are pure Italian. The quality wine is a bonus too!
You spend your afternoon at the awe-inspiring, Baroque Prague Castle complex, taking in the history that seems to ooze from the ancient walls. After getting your fill of culture, you make the short walk to Letna Park where you grab a beer from a vendor and watch the sunset over Prague alongside the locals.
It's dinner time, and you've managed to snag a spot at Field. The seasonal menu showcases the quality of the local products, and while the plates are gorgeous the meals are more about blending simple flavours to create something truly unique. Eating here is a divine experience, and it's not hard to see why Michelin have awarded Field a star.
After your unforgettable meal (and drink pairings) you only have a four-minute stroll down to your home for the night: M1 Club and Lounge>. One of Prague's most exclusive nightclubs, the upscale venue is an epicentre of nightlife in the city. Electronic, RnB, and Hip-Hop dominate the music, but M1 is also often home to special acts like Wiz Khalifa and Machine Gun Kelly, underlining its credentials as the city's hottest venue. Getting in can be hard, and snagging a VIP table even harder, but with our concierge service you'll be popping champagne before you know it.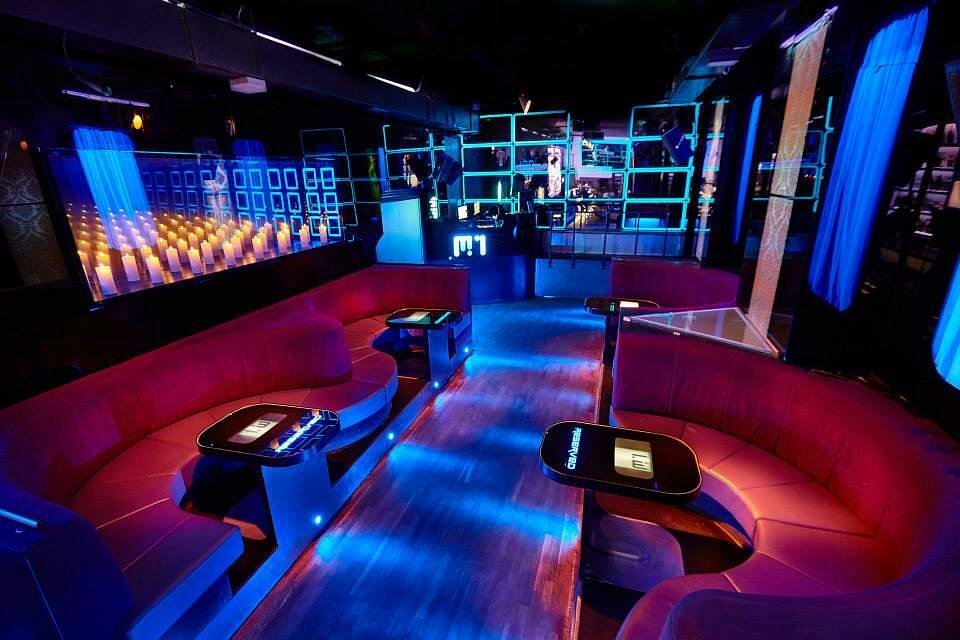 For bookings at M1 Club Lounge, please click here
As the night winds down (and day breaks) you jump in a cab and take the short journey back to the Marriott, where you're thankful for the heavy blinds as they let you get some much needed rest before another day in this special city.
Saturday
The hotel breakfast and plenty of coffee revives you, and soon you're admiring the gorgeous artwork on Lennon Wall, named for the famous musician. Carrying on with the contemporary feel to the day, you then visit the Dancing House, designed by legendary architect Frank Gehry.
Breakfast feels a long time ago, so you head to your reservation at Eska. The modern Czech eatery is always buzzing, and you'll have the chance to try some local favourites whipped up to the highest standards – maybe alongside one of the beers the country is famous for too.
You walk off your lunch with a slow wander towards Narodni Museum, taking in grand old buildings and spectacular cathedrals as you do. Once at the museum, housed in yet another stunning structure, you can decide what era of Czechia you want to learn about, from its prehistory right up to the modern age.
After filling your mind with interesting facts, it's time to fill your stomach with a world-class meal. You have a reservation at La Degustation Bohême Bourgeoise for dinner, and the moment you walk in you understand why Michelin rates it so highly, giving it a much vaunted star. Service is impeccable, and the delights of the tasting menu are otherworldly. By the time it's all over you feel like you have a new understanding of what food can really be. But there's no time to linger on this experience: you're headed to Duplex> for the night, and you can't wait.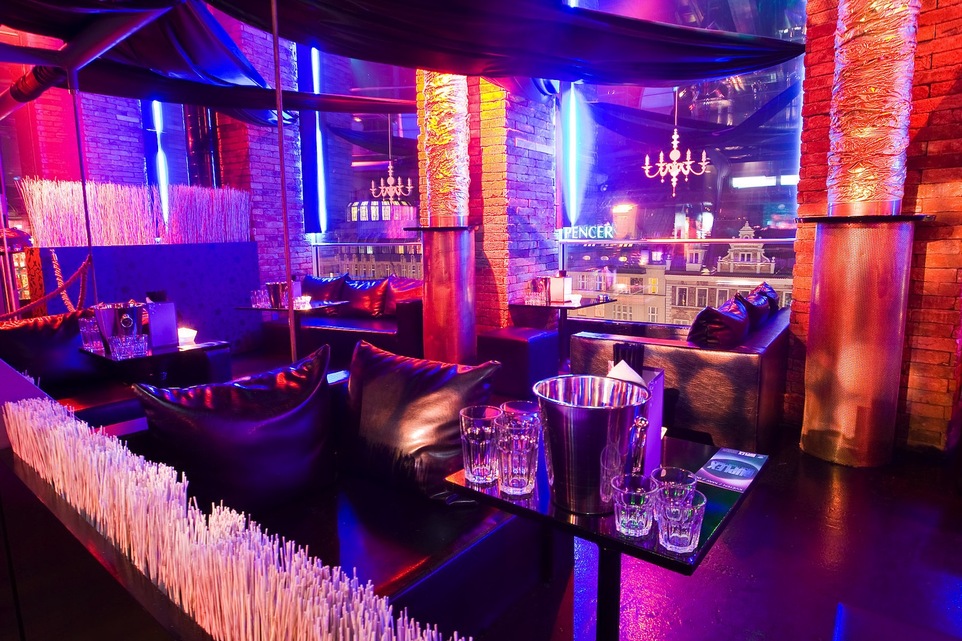 For bookings at Duplex, please click here
A club like no other, Duplex delivers opulent decor, unbeatable rooftop views, and one of the city's best crowds. A nightlife legend in Prague, it was where Mick Jagger held his 60th birthday – so you know it has star power. A table is near impossible to land, but with our concierge service you'll be able to get yourself a seat in the VIP area and some high-end bottles to match.
After a night of the high-life you're just about ready for bed. You jump in a cab and the second you're in bed, you fall right asleep, knackered but happy after a whirlwind weekend.
Sunday
Sunday mornings are meant to be lazy, and in Prague it's no different. You check out, leaving your bag with the helpful staff, and begin a walk west. Soon, you're in the massive, diverse Petrin Park, where you can take one of the many trails up the slope and get one last view of the city you're so sad to leave. After taking it all in, you stroll down towards Na Kopci for lunch. Another spot that serves up modern takes on Czech classics, you have your fill of the local food, knowing you'll miss it when you're back home. The perfect ending to a perfect weekend.
---
Join The World's Leading Nightlife Concierge
Get access to the most exclusive clubs, bars and more, save yourself time and let us make all the arrangements for you by becoming a member today.
To learn more, click here >