Great architecture, delectable food, and cultural highlights that make most cities seem like they're in the Stone Age: Paris has it all. And that's also true when it comes to nightlife, with bars and cafes serving patrons well into the night, as well as some of the best and most exclusive nightclubs in all of Europe. If you're heading to the French capital and want to party with the city's best, then read ahead for our guide to the best nights out in Paris!
DINNER & DRINKS
MANKO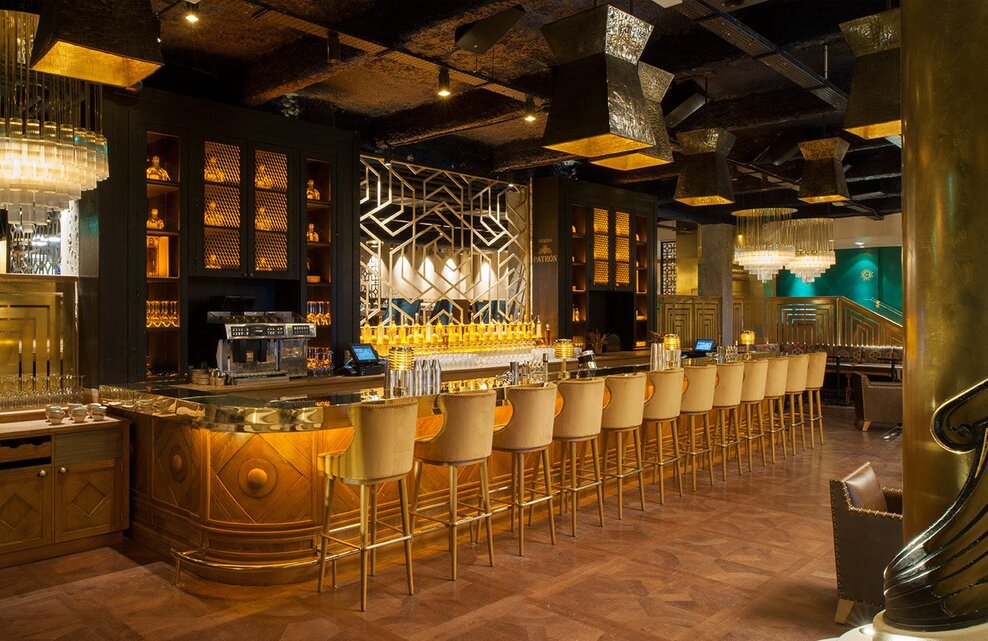 For bookings at Manko, please visit Manko page
A stone's throw from the world-famous Champs-Élysées and right in the heart of the Parisian Triangle d'Or, it's no surprise that Manko is a firm nightlife favourite of the city's most fashionable. Named for the founder of the Incan empire, Manco Cápac, its royal legacy shines through in everything it does, from the decor to the high-end service.
Glitzy but welcoming, the interior design of the venue makes you feel like you're walking into an ancient palazzo or Incan palace, with high quality furnishings and a fairy-tale aesthetic. With dinner and dancing, it's the one of the best spots to spend an evening in the entire city, which is no mean feat considering the countless classy venues that dot Paris. The food is second-to-none, delivering Peruvian-fusion to a standard that will make you feel like you're in Lima, and after you're fed you'll be treated to live entertainment, including DJ sets and cabaret shows.
GIGI RESTAURANT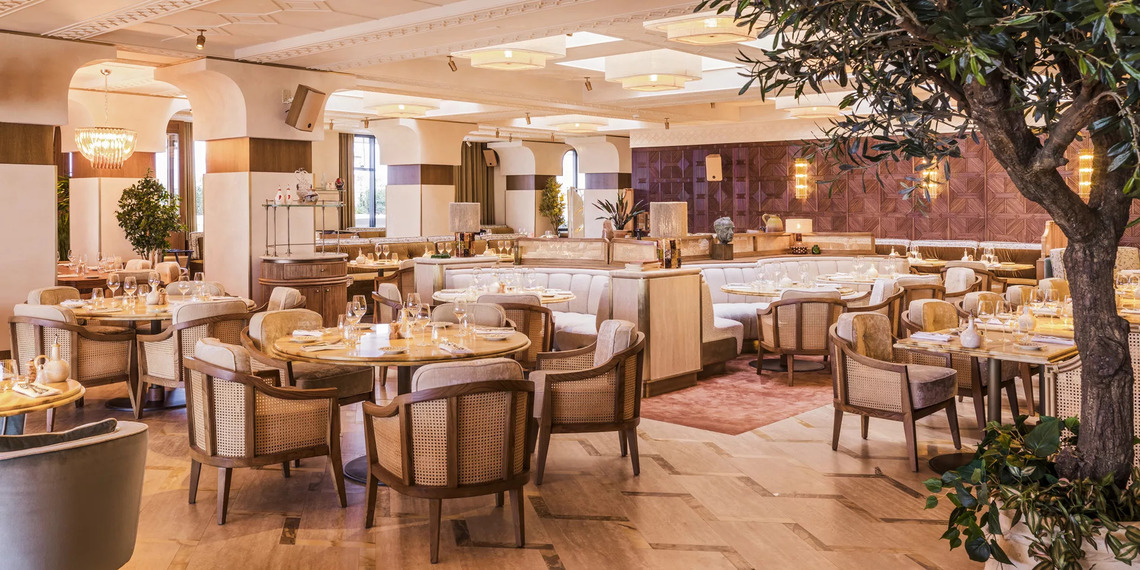 For bookings at Gigi Restaurant, please visit Gigi Restaurant page
It's hard to say what the best view in Paris is, but there would be few who disagree with you if you argued it's at Gigi Restaurant, where the only thing more sublime than your surroundings is the food and drink you get to indulge in. Another venue that's right in the middle of the Triangle d'Or, Gigi specialises in Northern Italian food, utilising the finest ingredients and highly-skilled chefs to bring a taste of Milan into the heart of Paris. The meals here are inventive, beautiful, and above all delicious. The drink pairings only add to the experience.
As night descends there's live music and other entertainment, as well as a small dance floor for those who want to work off their pasta. The wine selection is one of the best in the city (no mean feat in Paris), and the atmosphere is refined but fun-loving, with plenty of great conversation among the luxurious decor. If you want a truly special night out in the shadow of the Eiffel Tower, then Gigi Restaurant is your ideal venue.
MATIGNON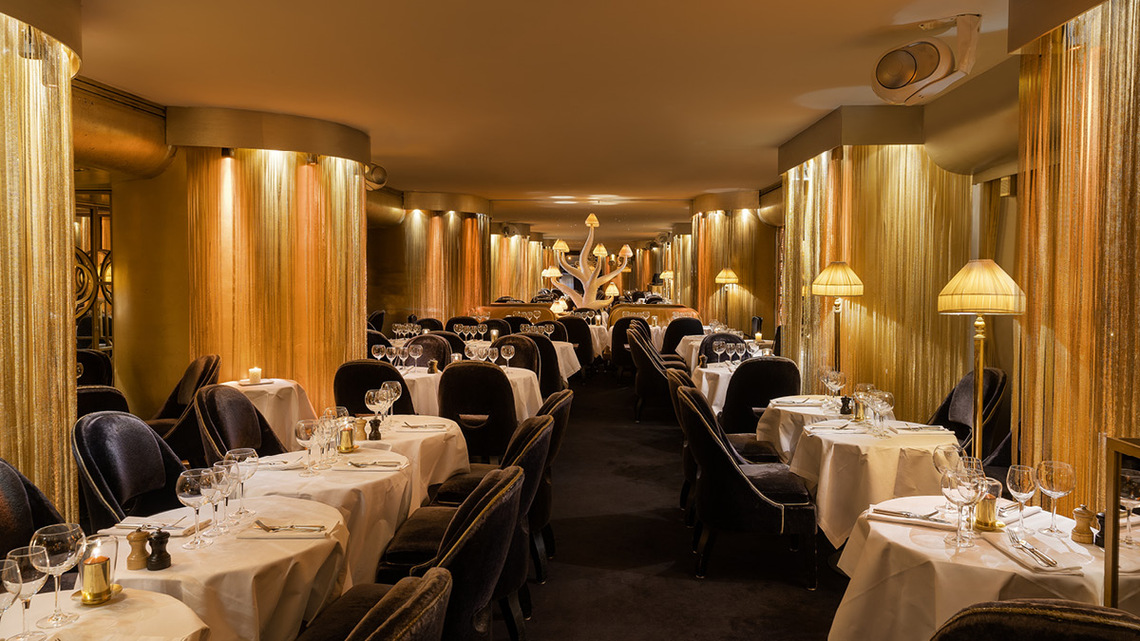 For bookings at Matignon, please visit Matignon page
The owners at Matignon consider this venue to be a 'restaurant and playground', and there's no doubt it's a place to tantalise the senses and have a hell of a lot of fun. In the early evening this central spot offers refined, delicious small plates and fine wine. Most of the menu is modern French, although there are some delectable Thai dishes available to sample.
As dinner service ends, the bold, elegant, and funky surroundings shift, and suddenly you're in one of the most popular nightclubs in Paris. With world-class DJ's, live performers, and an effortlessly cool crowd to dance with, you'll have a night to remember.
LATE NIGHT FUN
MEDELLIN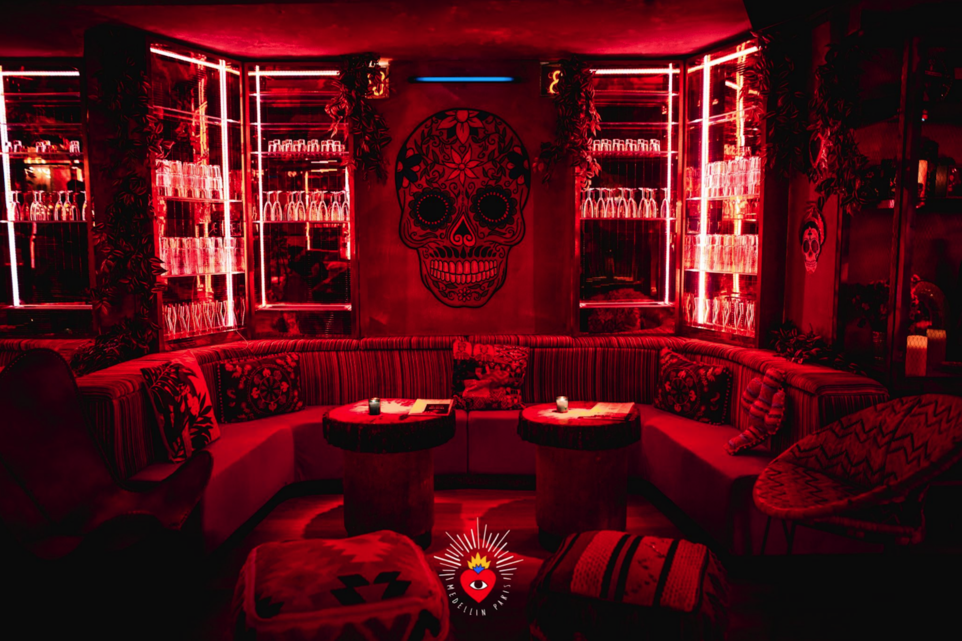 For bookings at Medellin, please visit Medellin page
Another South American themed venue, you can't go wrong with this Colombian-inspired nightclub that sits right in the heart of the glitzy 8th arrondissement. The decor transports you to the city known for its gorgeous mountain views and near-perfect weather, as does the selection of Latino-inspired cocktails, and the crowd keeps partying until the metro starts up again for the morning.
The music is mostly Spanish-language, so if that's the vibe you love you'll be dancing the night away. It can be quite hard to get in thanks to the club's popularity, but with our concierge service you'll be sure to not skip the queue, but get an ultra-exclusive table so you can enjoy being served while others wait at the bar. An unbelievable night out.
COVA CLUB PARIS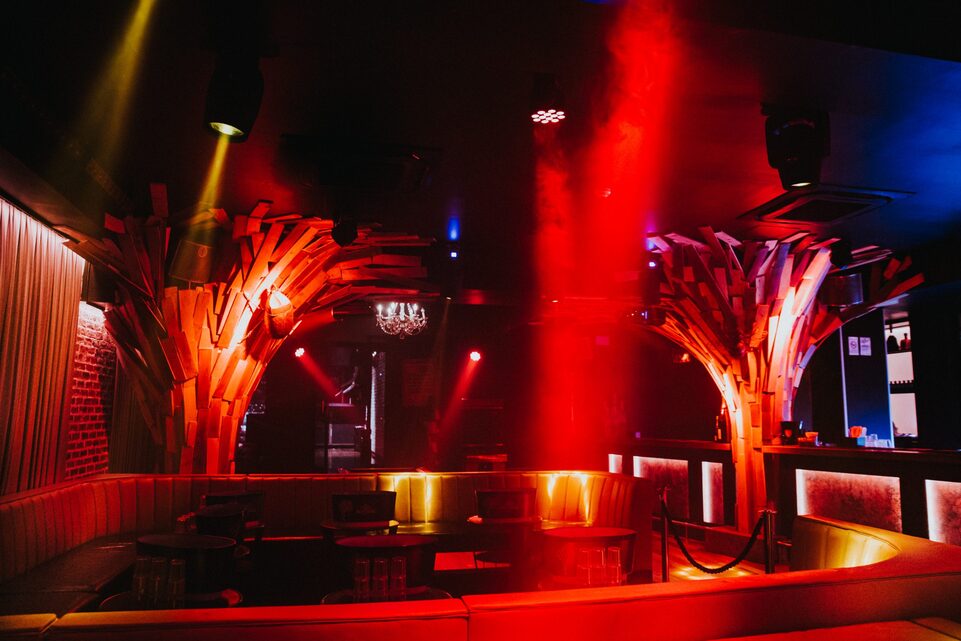 For bookings at Cova Club Paris, please visit Cova Club Paris page
If you're looking for a high-end club with an underground feel that will keep you dancing until well past the sunrise, then Cova Club Paris is the venue of your dreams. With exquisite decor, a great crowd, and bartenders slinging some of the best cocktails in Paris, you're sure to have an unbelievable night of fun when you walk through the doors.
If you're looking for a more exclusive experience, then VIP tables are available so you can have a space to take a breather from your night of partying. You'll also be treated to top-shelf wines and champagne, as well as spirits of your choosing. The DJ's play an eclectic mix of fresh electronic beats and more popular club classics, so there's something for everyone. The only issue with a night out here is that it has to end.
---
Join The World's Leading Nightlife Concierge
Get access to the most exclusive clubs, bars and more, save yourself time and let us make all the arrangements for you by becoming a member today.
To learn more, click here >